The chart below is the SPX daily with standard Bollinger Bands and the 200-DMA.
At the past six critical pivots, I calculated how extreme was the relative price high to its distance above the 200-DMA (in red) and how extreme was the price gap between the top and bottom Bollinger Band (in blue).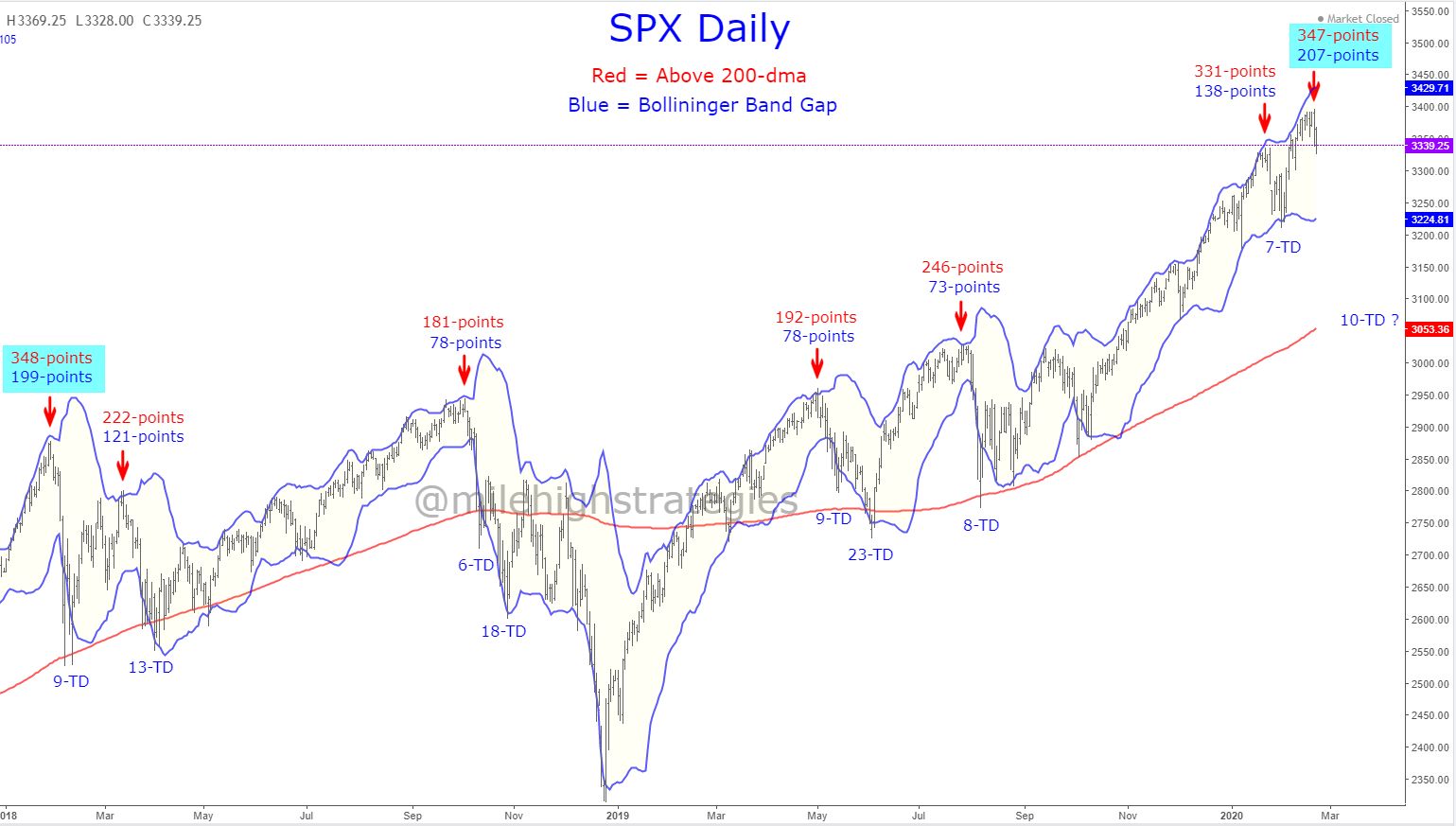 Link to larger chart:  Link
The purpose of this exercise is to gauge just how far stretched the price is in relative terms, and to also see if the market is anticipating a rise in volatility, which the Bollinger Bands do a pretty decent job at telegraphing.
What I found is that this week's high most resembled the January 2018 price high in terms of how far price has moved above its 200-DMA and how much price gap is between the upper and lower Bollinger Bands.
In light of another fractal completion and the price being rejected several times by the UTL from the 2009 low through the 2018 high, I'm looking for a similar decline – back down to near the 200-DMA in about the ~3100 range in about 10-TD… watching