SPX – This chart is one I developed many years ago – it's the weekly SPX with my bull/bear filter on it…
I made the case yesterday that statistically, the financial markets spend 2-3 times as long in a bullish trend, as they do in a bearish trend…
This chart shows about the past 20-years of the SPX… notice how much of that time the momentum indicator line is spent up in the gray bubble zone…
The momentum indicator line continues to rise, as I said it would, though next month it's likely to see a pullback, yet it will not drop out of the zone… most likely, only to to the top of that cluster of TLs… watching.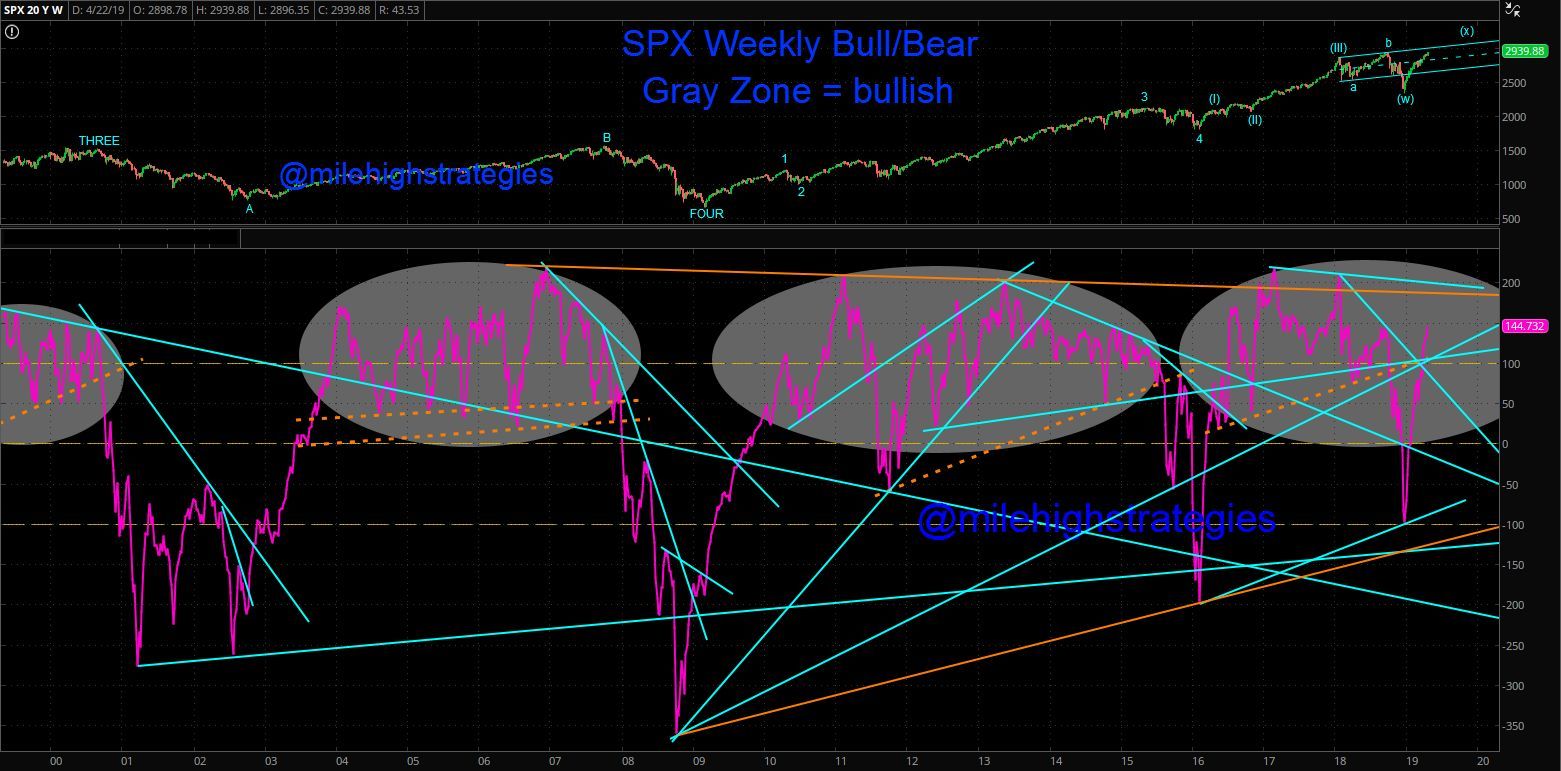 Link to larger chart:  Link 
SPX – At the end of a bull market phase, the angle of ascent typically increases, if you look at how the market shot upward from 1995-2000 for over 300% gain…
The gain in the Dow between 1921-1929 was about 500%, so as I've mentioned a few times recently, it may be that my initial Wave-FIVE target of ~5100 for the SPX may too low…
Here are some alternate higher-highs for the SPX that may come into play by the time we get to Wave-FIVE…
The first blue arrow arrow is where the bullish reset on the momentum indicator line took place in 1995… the second blue arrow is potentially where the next bullish reset may take place in 2026… watching.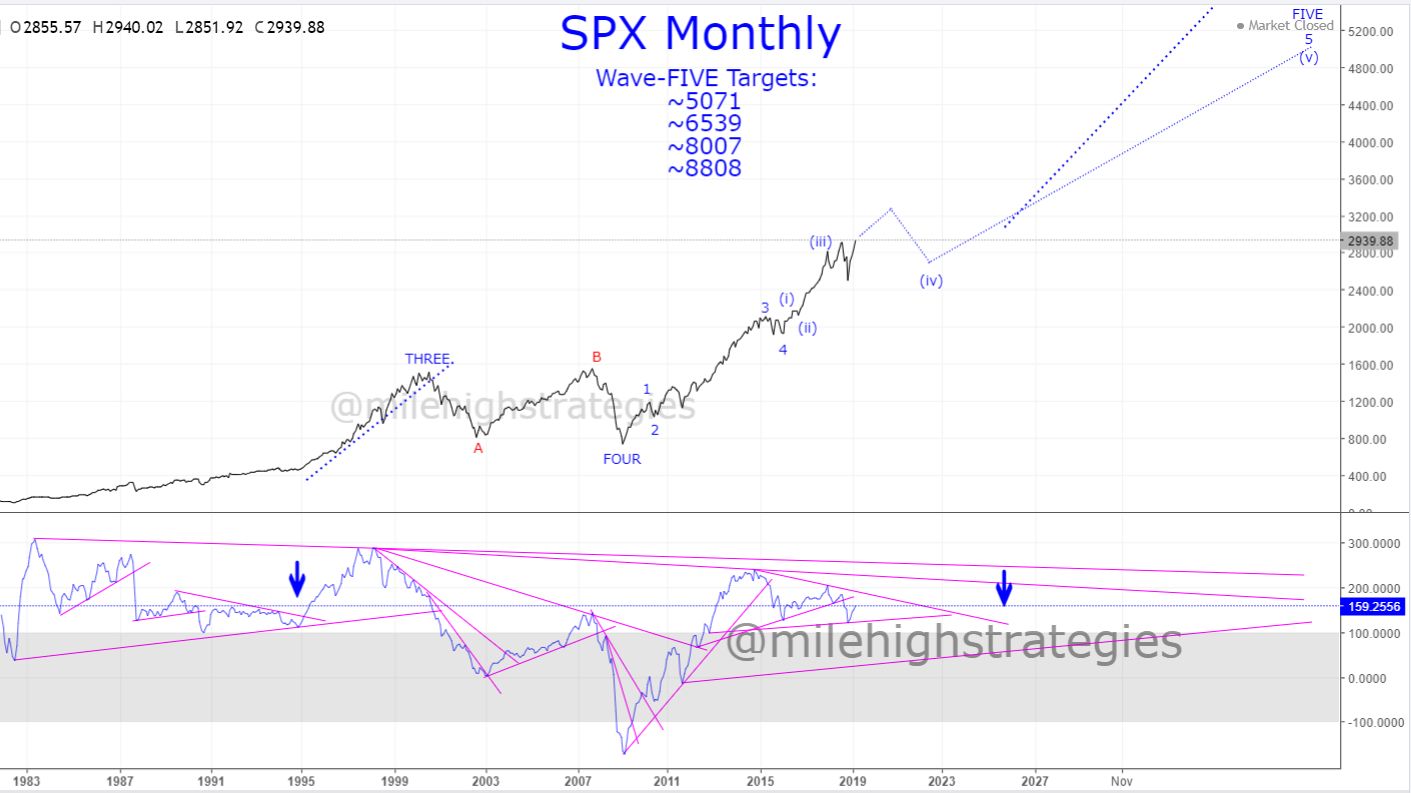 Link to larger chart:  Link
MARKET BREADTH – market participation is another way of for us to know when the trend is coming to an end…
These charts are the $NYAD 1-year and 5-year cumulative advance/decline lines of the NYSE…
I've added the red lines to show the negative divergence of breadth against price, and the blue line to show how much higher the A/D line is than its previous high, versus the price, which is only now at the previous ATH…
At this point, there is negative divergence of RSI and MACD against the A/D cumulative line, which is essentially, the step before there is negative divergence of the A/D cumulative line against price…
There's still fuel in this tank, so don't be shorting this market just yet… watching.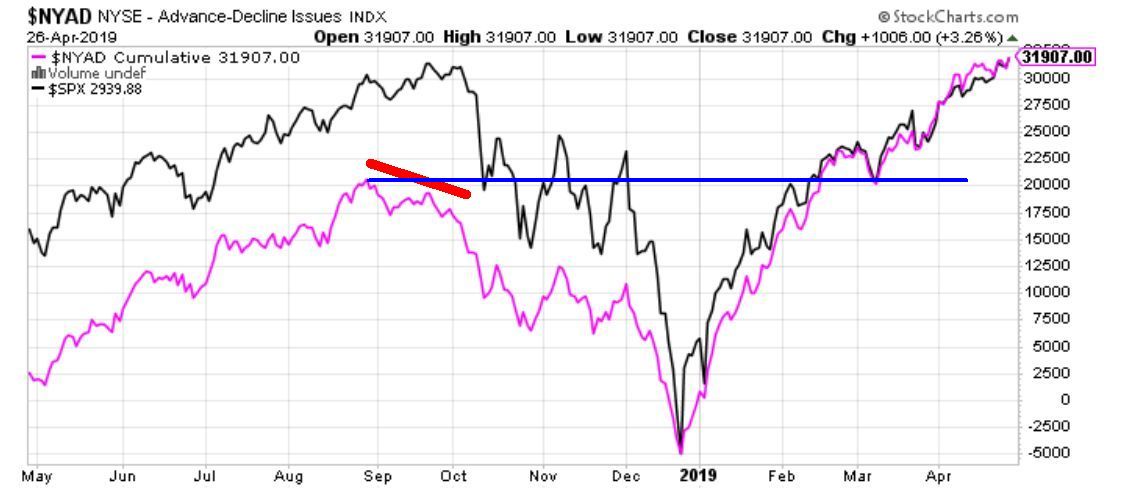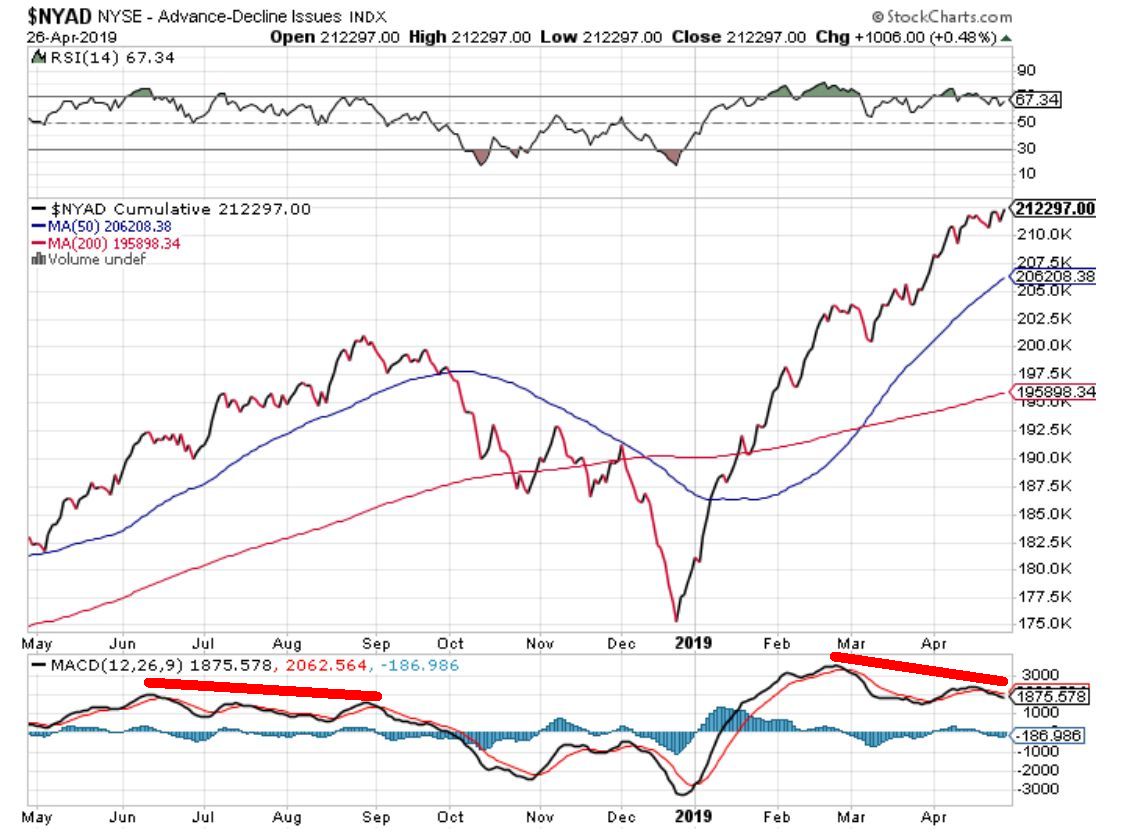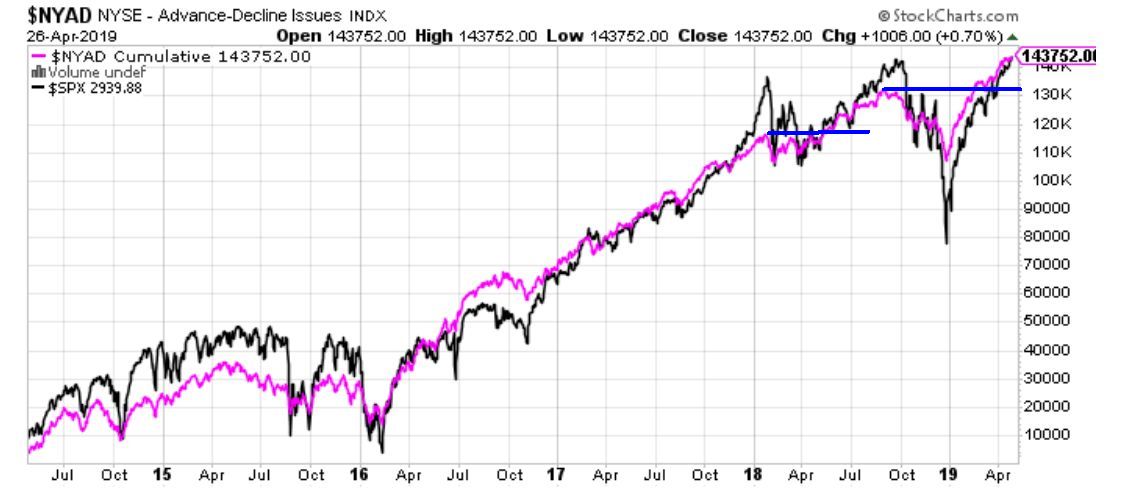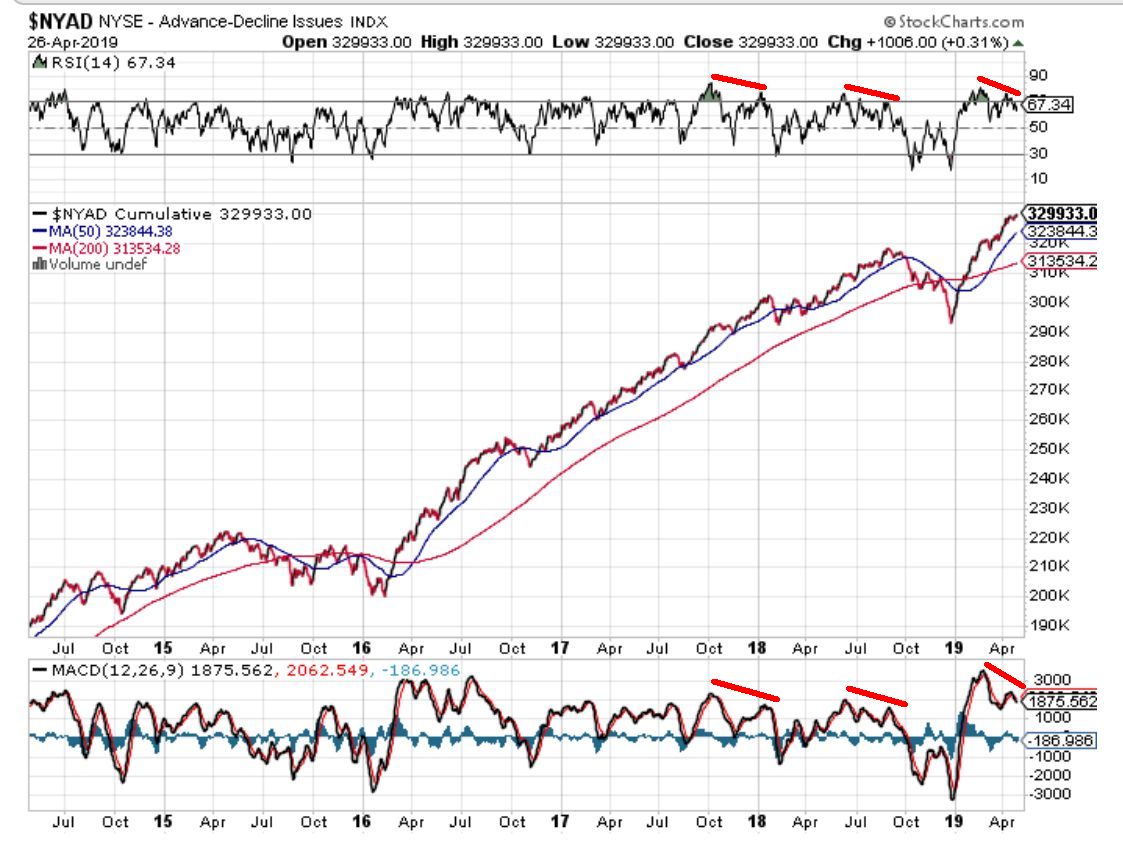 SP00s (globex opening) – In the globex session, the SP00s continue to seek their own ATHs…
If they can hold their gains until the open, the SPX may gap through its former ATHs also… watching.