SPX – It was on 1.4.19, when I forecast that the SPX would be at new ATHs in months, not years (or ever), when most were calling for another drop akin to the 2009 event…
I was called crazy and many other things I cannot repeat here, but would you look at that… the SPX closed at a new ATH on a closing basis…
If really find it amusing now, that those same pundits are saying, as the SPX is pushing to new ATHs, that this is just the beginning… why weren't they making these observations four months ago with me?!?!
This is the SPX daily chart as of today's close… there's a bit higher to go before a 5%-6% pullback, then another push to even higher ATHs in the fall… watching.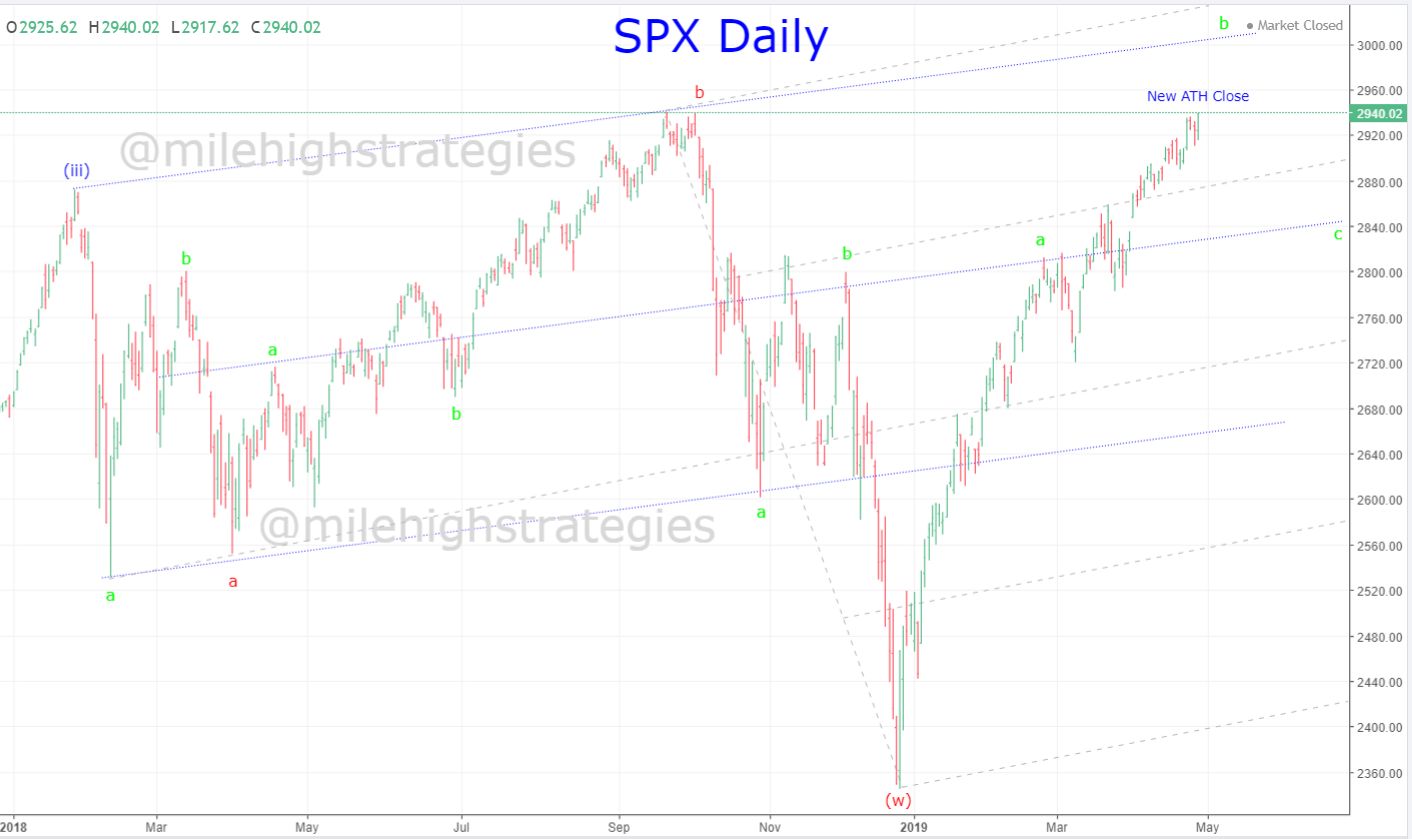 Link to larger chart:  Link 
My forecast from 1.4.19: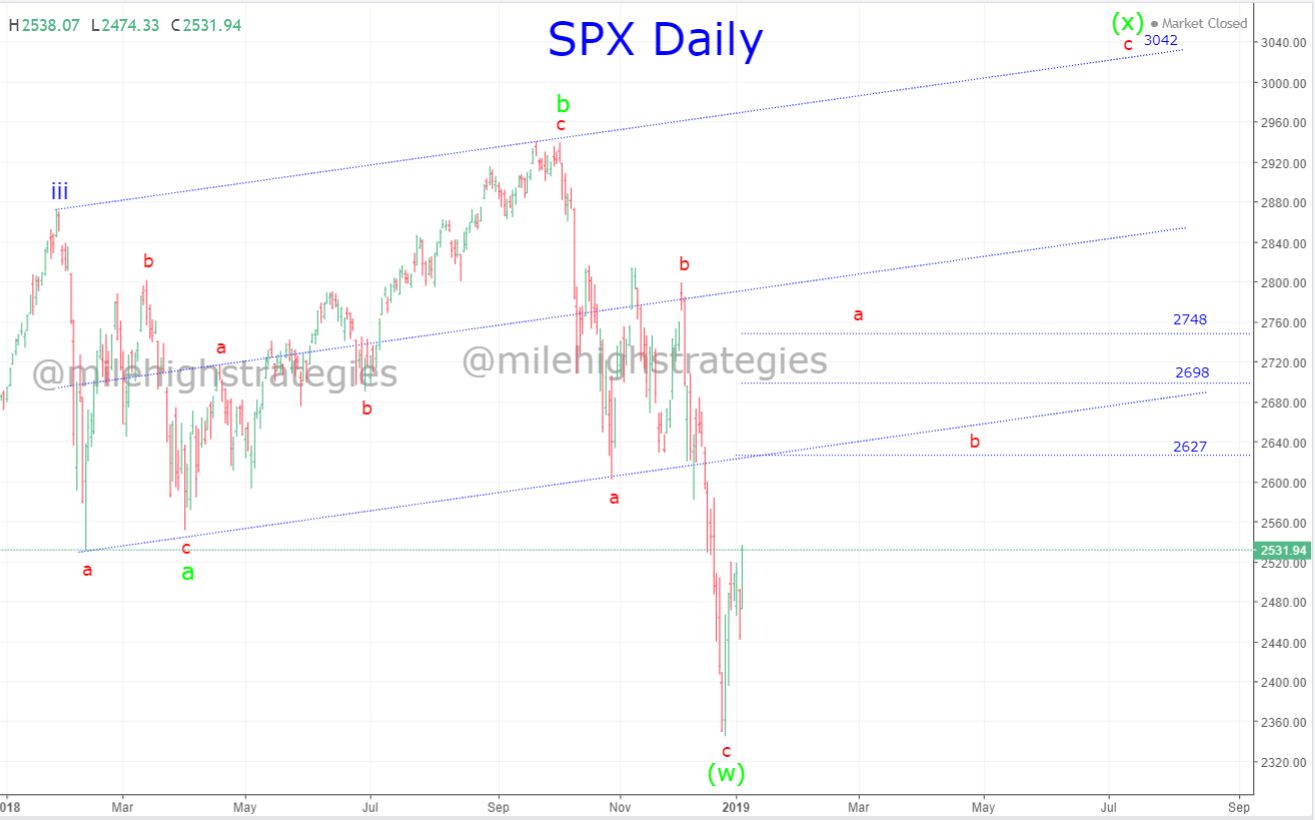 Link to larger chart:  Link 
MOMENTUM – from nearly 25-years of study, work and trading in the financial markets, the absolute most important discovery I've made is the importance of momentum…
Besides my trading system, my work and discoveries in momentum will be my legacy that lives on long after I'm gone…
Momentum can be of value from two perspectives: its absolute value at any given moment, and the trend line it establishes…
In this chart of the weekly SPX, the UTL (upward trend line) on the left side of the chart's momentum indicator signal line that ends at the former bull market's conclusion in March 2000, extends back to the bear market that ended in 1974 (1966-1974)…
It was interrupted by another bear market that lasted from 2000-2009, and now the next bull market trend line has been established, that will take us out to the end of the decade…
So there is also predictive value in the momentum indicator signal line, and to my knowledge, it's the ONLY indicator with this kind of predictive value…
I've mentioned the importance of a "momentum reset" the past week or so… that drop in December 2018 is the exact point I've been trying to make…
Prior to then, the momentum indicator signal line UTL was projecting an end of the bull market in ~2021, but the reset dropped the pivot point much lower, and now the UTL runs out to the late 2020s…
Later today or tomorrow, I'll show a more compressed version of this chart with both of these key UTLs, for now, the fractal count on this chart is how I presently see the next 1-2 years playing out for the SPX… watching.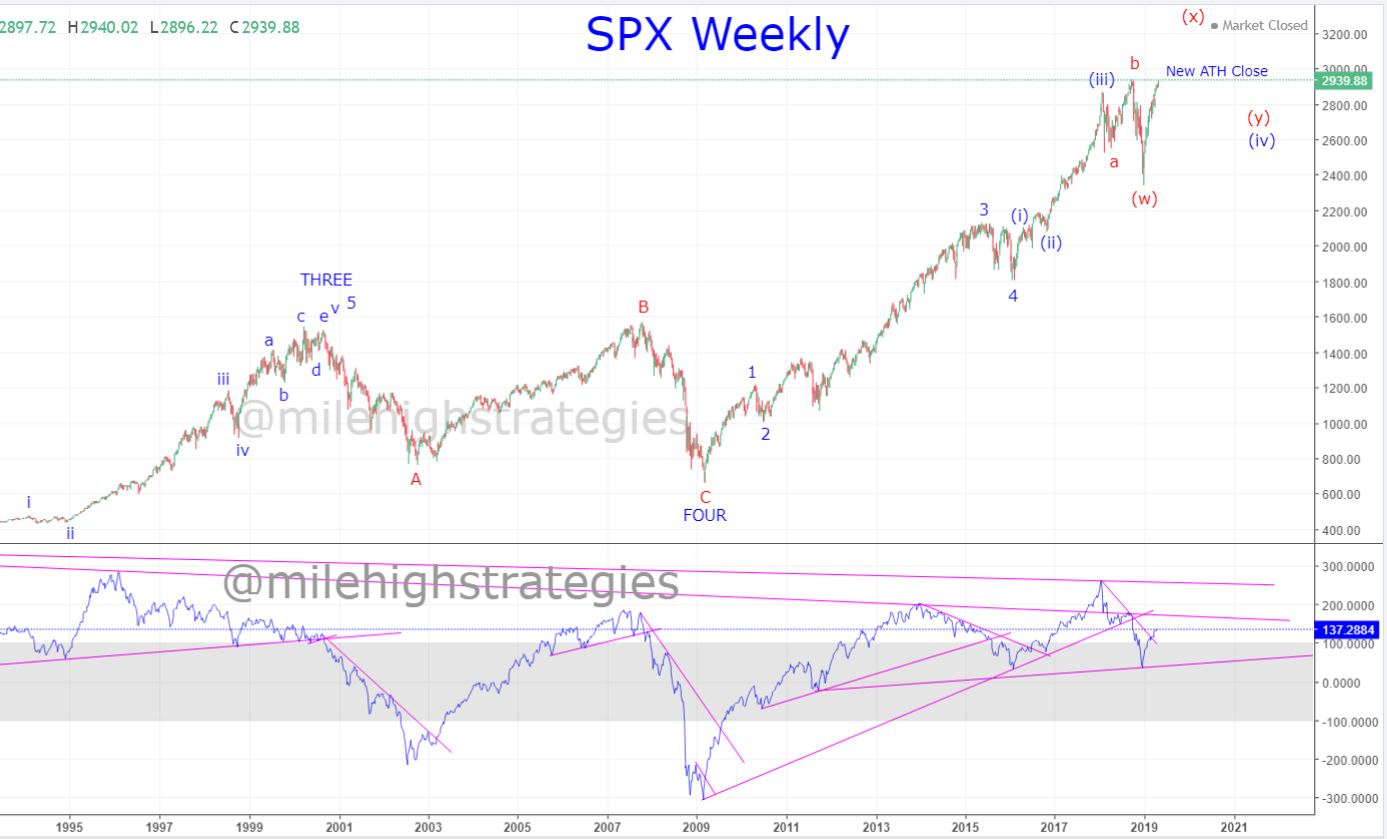 Link to larger chart:  Link 
MOMENTUM CONTINUED – As promised, here's the zoomed-out SPX weekly chart I mentioned this morning, with the momentum indicator line UTL that supported the bull market (as I define the bull market) from 1974 – 2000…
Notice in the last bull market, there were two momentum indicator line TL resets from beneath – early and midway – and one TL reset from above – as the last thrust took off from 1995-2000…
The present momentum indicator line UTL is just getting started (8-years in), and just had it's first reset… I'm expecting one more several years out, that will drop the angle of the present UTL a bit lower, to take it out to the ~2032 time frame…
And for all you perma-bears out there: wake-up. Bull markets typically last 2-2.5 times as long as bear markets, and this new bull market only started in 2009….
The previous four cycles are as follows:
BULL MARKET – 1942-1966 – 24-years…
BEAR MARKET – 1966-1974 – 8-years…
BULL MARKET – 1974-2000 – 26-years…
BEAR MARKET – 2000-2009 – 9-years…
Would it not be reasonable to suggest, in light of the past 80-years of US history, especially with the reset just taking place in the momentum indicator line's UTL, that this bull market has just given itself more life?
If so, then I'm betting Martin Armstrong's computer is correct @armstrongeconomics , since it's saying what the law of averages has already shown, that this new bull market extends out to 2032:
BULL MARKET – 2009-2032 – 23-years…
Bet against momentum to your own peril…
FRACTAL THEORY – I've written about this in the past, but there are many new folks here and it's always good just to remind folks what drives this train…
What I call fractal theory, is most commonly called Elliott Wave Theory, which is originally the work of R.N. Elliott, who noticed there was a certain natural order (Design) in our world…
Sunflowers produce the seeds on the flower according to this sacred geometry, sea shells likewise grow according to the same sacred geometry…
He attempted to apply the same sacred geometry to the financial markets, because they are after all, simply a graph of the emotions of the collective mankind: fear & greed…
What he discovered is what I call fractal theory: that the financial markets do actually move in an order, and with some measure of predictability…
He then worked for years to catalog the various patterns and then the rules he noticed… here are some of the important ones:
there are impulsive waves and corrective waves…
impulsive waves are essentially 5-3-5-3-5 wave patterns, and corrective waves are essentially 3-3-5 or 5-3-5 wave patterns…
a wave-2 cannot correct more than its preceding wave-1…
in an impulsive series, a wave-4 cannot correct into the structure of the preceding wave-1 (the exception is ending diagonal triangles, which are labeled a-b-c-d-e and are usually found in the fifth wave, and are 3-3-3-3-3 wave structures…
ending c-waves are always five waves…
there are orders of magnitude, so waves are always riding upon waves, thus the importance of knowing the BIG picture, so you can label the smaller picture correctly…
fractals regularly correct to a Fibonacci retrace of the smaller and larger fractals – and grow according to the same…
What's the point? I label my charts with my version of fractal counting, and make my forecasts, using Fibonacci relationships, so it would be helpful for your understanding…
The last picture is my revised forecast from 4.9.16… I accurately predicted the Jan 2018 high using this work, and it's still showing me the way going forward, including the next target high of ~3040…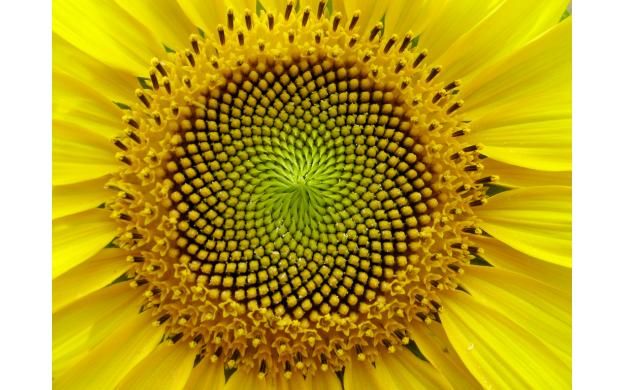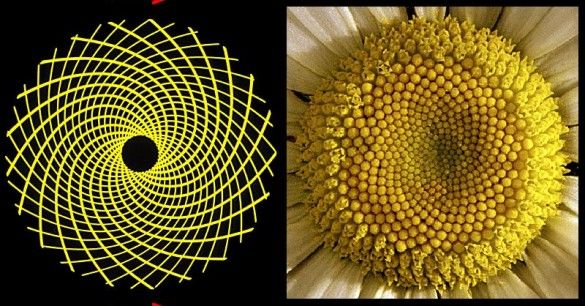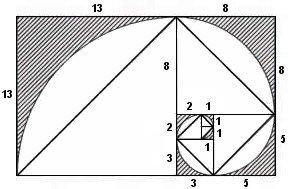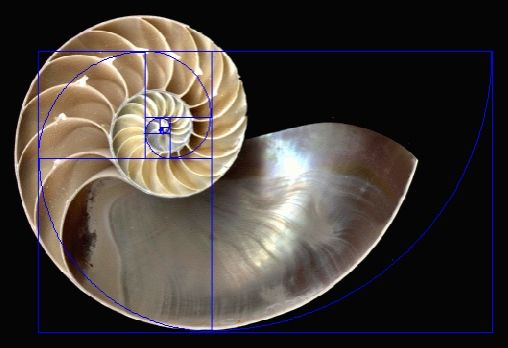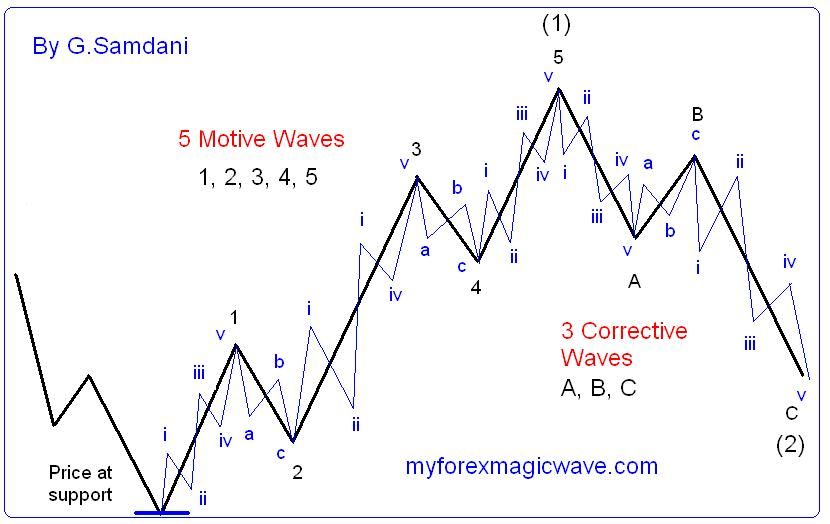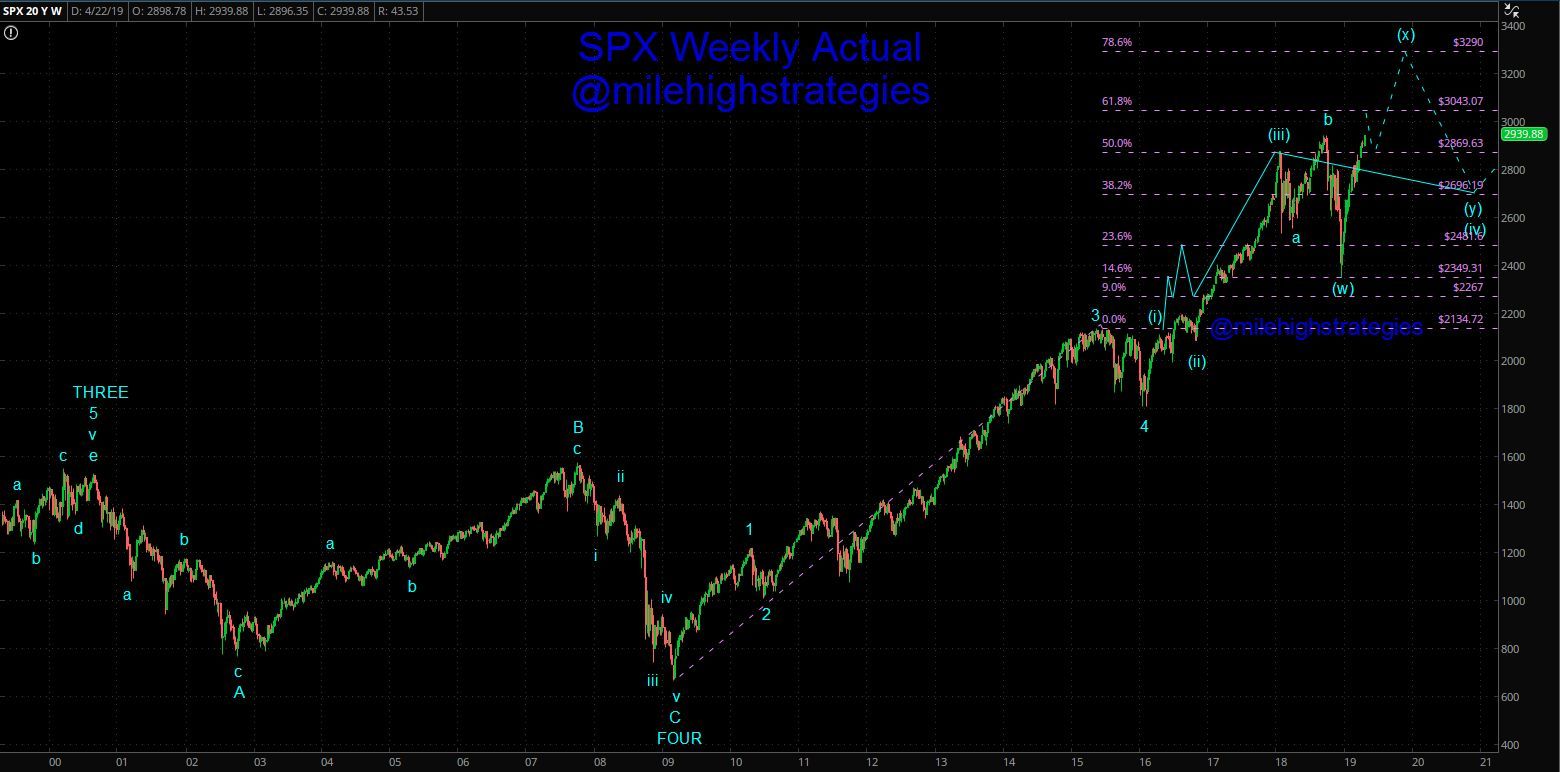 Link to larger chart:  Link