UNITED TECHNOLOGIES CORPORATION – UTX is a beautiful example of how a really bullish trend can and will have "running corrections"…
The Wave-III ended in 2000 at about ~43, the top of wave-b:IV (corrective) ended in 2007 with the price up at about ~83, the wave-c:IV brought the price back down to just below the top of Wave-III…
UTX appears to be forming and ending diagonal triangle to complete its bull market run, and most recently completed wave-c:V, and is working on wave-d:V presently, or else it's complete at the last sharp drop…
Either way, I'm looking for higher targets this year or next, and those targets include ~178.36 and ~202.44… watching.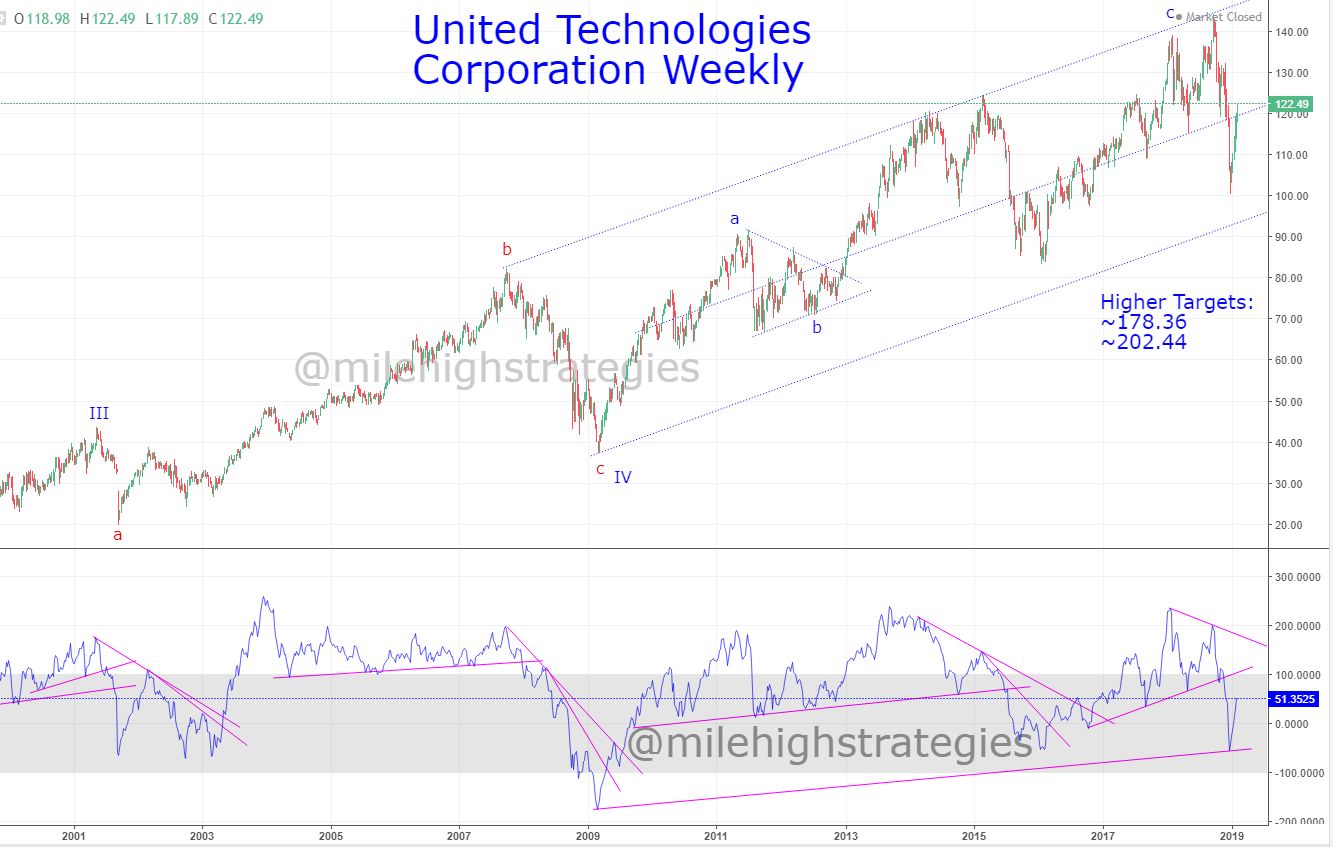 Link to larger chart:  Link 
UNITEDHEALTH GROUP – UNH is another component of the Dow Jones Industrial Average, and the last time I featured it was back in October of last year…
At that time, I had not put forth the possibility of an expanding corrective double zig-zag pattern, so was looking for a Wave-V top in some 12-18 months, so now, instead, I'm looking for a wave-(x):(iv) high this year, and the likely target seems to be ~302.68, though ~344.35 cannot be ruled out… watching.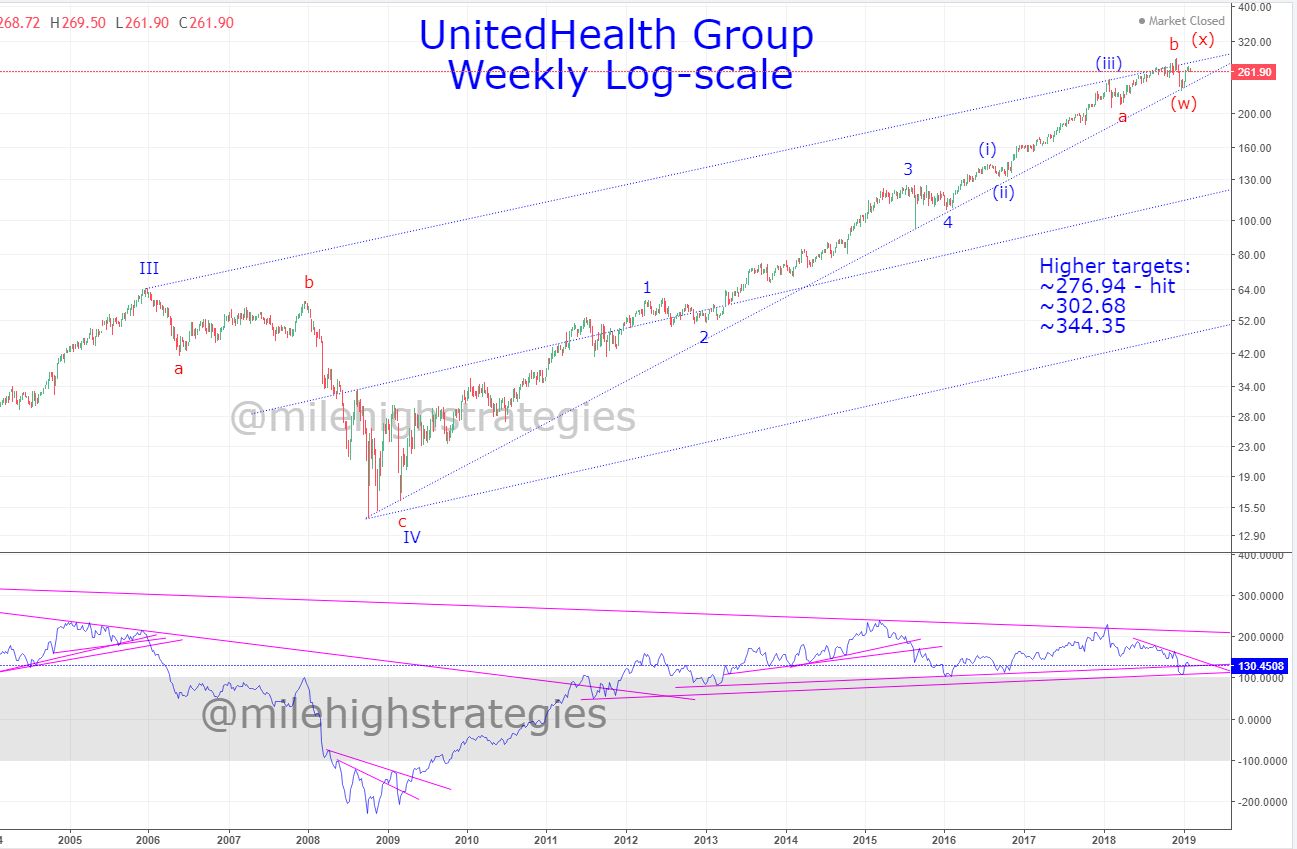 Link to larger chart:  Link 
Dow – Here's a chart of the Dow daily… the Dow has already surpassed the 200-DMA and is presently back-testing it…
The Dow price also came up to the middle channel line UTL off the channel created from the two price peaks of Jan 2017 and Oct 2018…
I suggest the Dow will continue upward to the ~26,400 +/- to complete wave-a:(x):(iv)… watching.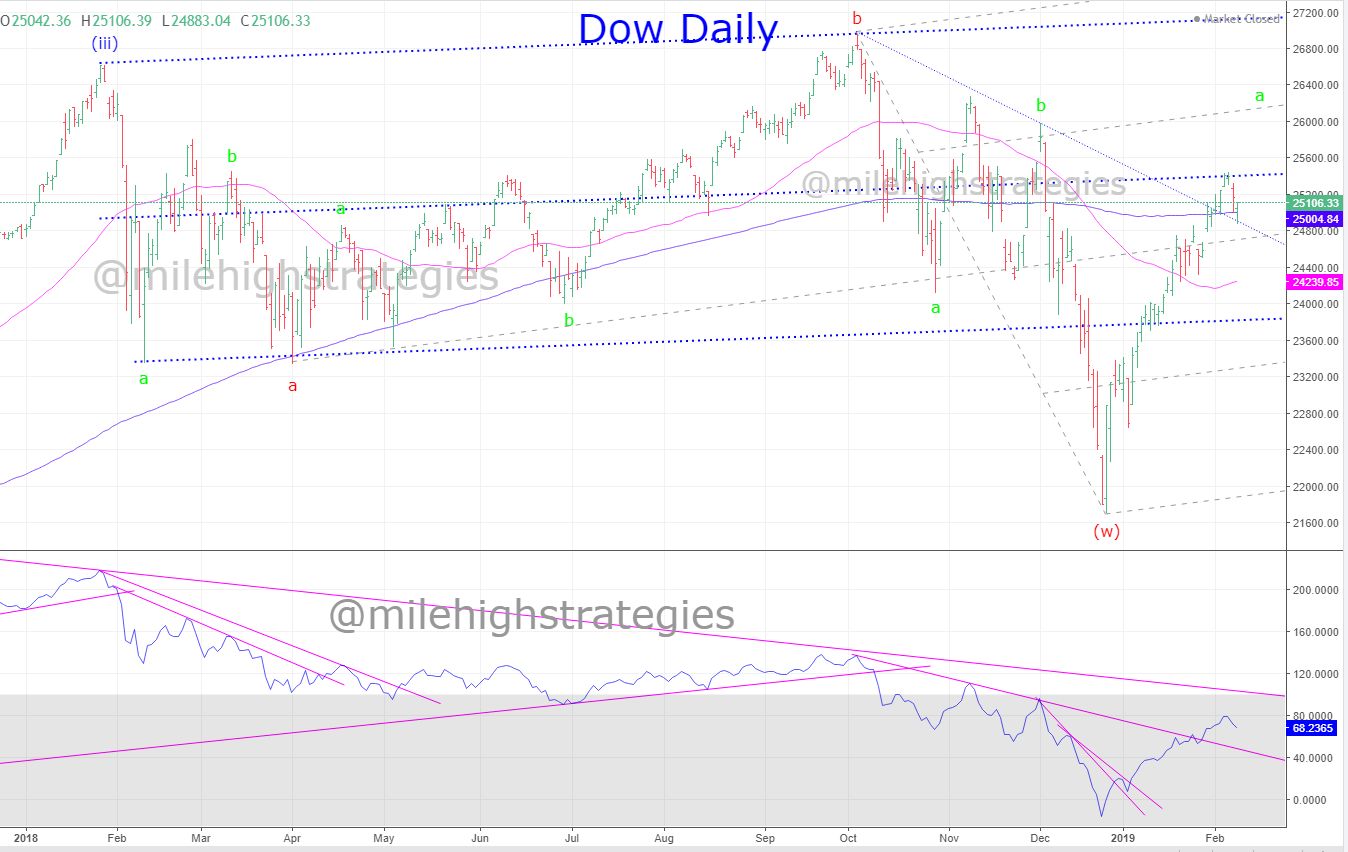 Link to larger chart:  Link
NDX – Here's the daily NDX (NASDAQ Composite Index) with the up channel created by the January 2017 high and the September 2018 high, the 50-DMA and 200-DMA and an Andrews Fork on the price bars and my proprietary momentum indicator line below…
As with the SPX, the NDX was not quite able to tag the 200-DMA, and perhaps it needs one more test of the 50-DMA before it breaks through. Regardless, it seems reasonable for wave-a:(x):(iv) to try to push upward to the ~7700 range… watching.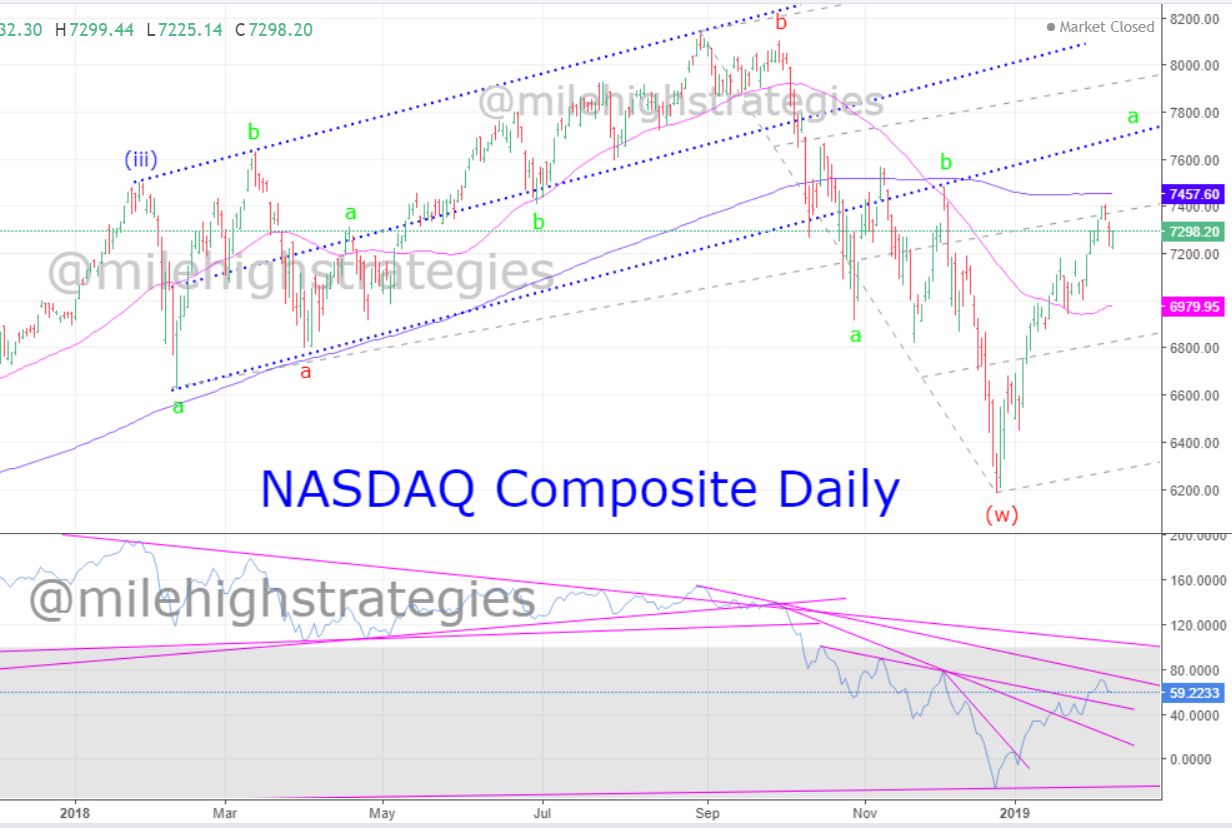 Link to larger chart:  Link