CRUDE OIL – it's been a while since I updated the chart for crude oil, so here it is…
At the last update, I said crude would find support no lower than ~40 in price, and the momentum indicator line would find support at either zero, or at the DTL from the two previous peaks…
Both forecasts came to pass, and now the price of crude is back up in the mid-50s, which is a huge prior pivot range of resistance, and the momentum indicator line is also at a previous UTL which is also in the zero range of resistance, so I would look for a potential stall in this range…
From a fractal perspective, the low could be in, or one more leg downward remains, depending on how one interprets the previous a-wave high…
If one more leg downward remains, I still am looking for support no lower than the ~40 range… watching.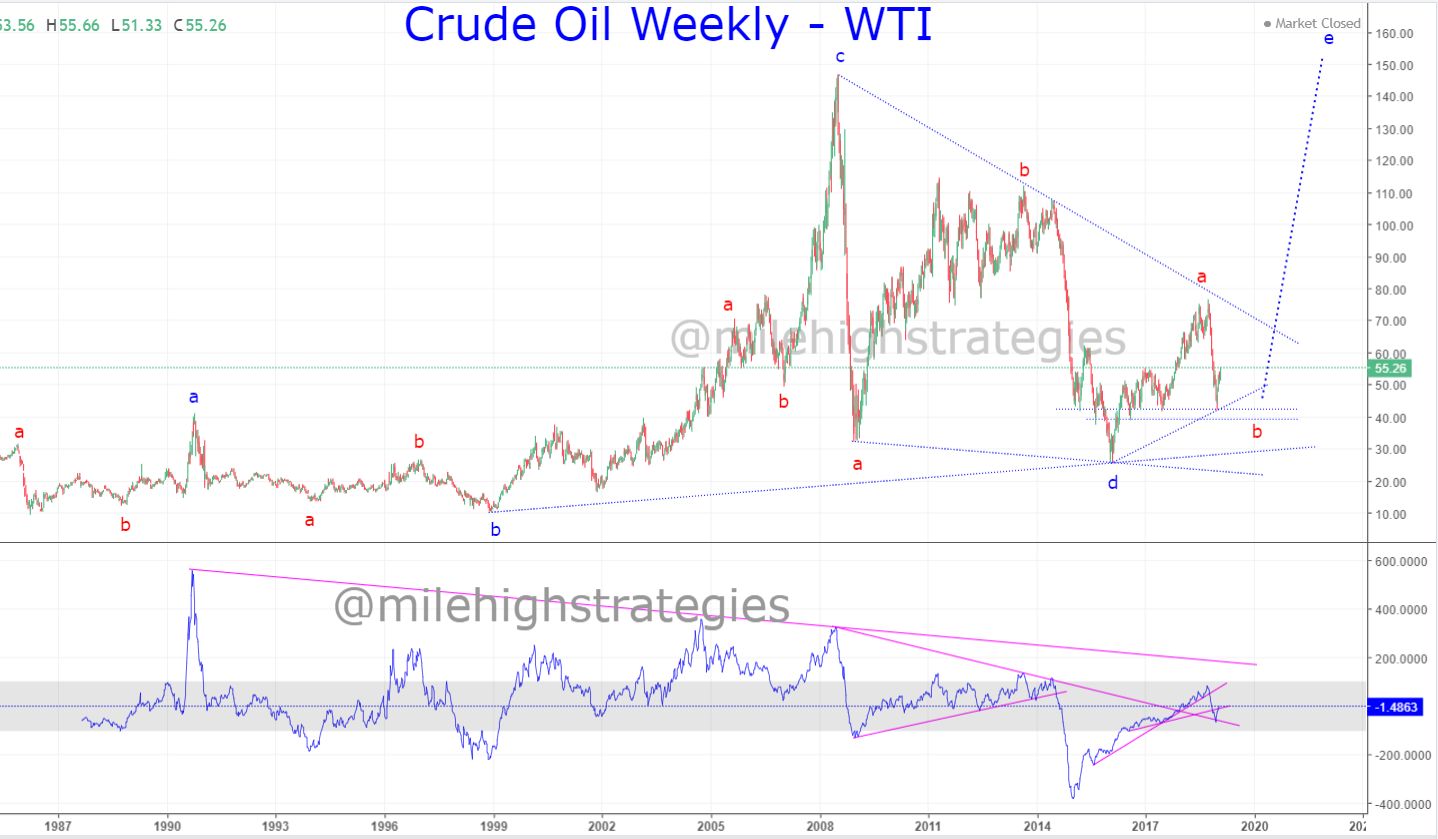 Link to larger chart:  Link
NETFLIX – with the extension of the bull market in US equities, the FANG stocks would also have higher targets…
Here's a look at the NFLX daily chart in the log-scale with a potential wave-4 complete, or one more leg down to complete…
I also have two new upper targets of ~580.44 and ~679.56… watching.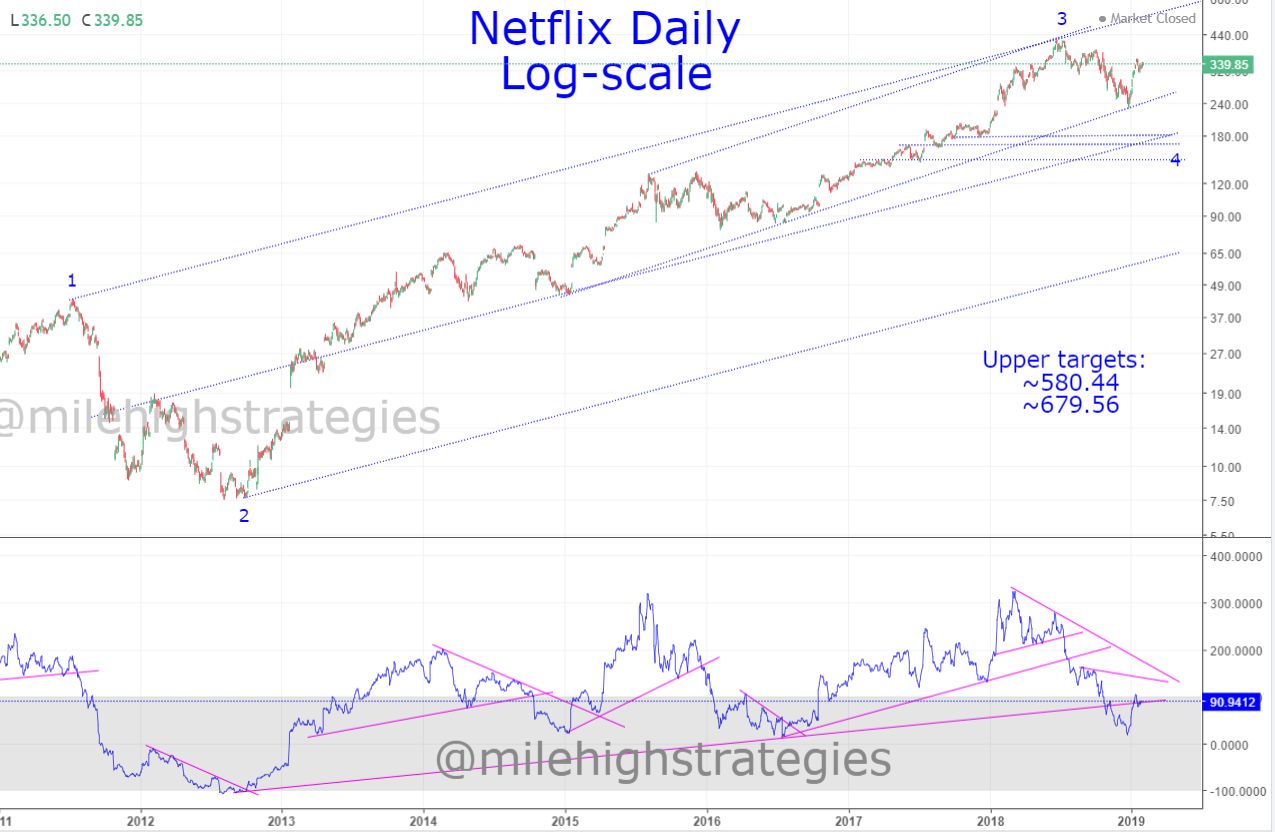 Link to larger chart:  Link
GOOGLE – another FANG gang stock that would need to hold up if the US equity markets are to extend the bull market is GOOGL…
This is GOOGL daily with the log-scale setting showing wave-3 complete and wave-4 in progress or complete, either way, its next higher targets are ~1614.18 and ~1889.82… watching.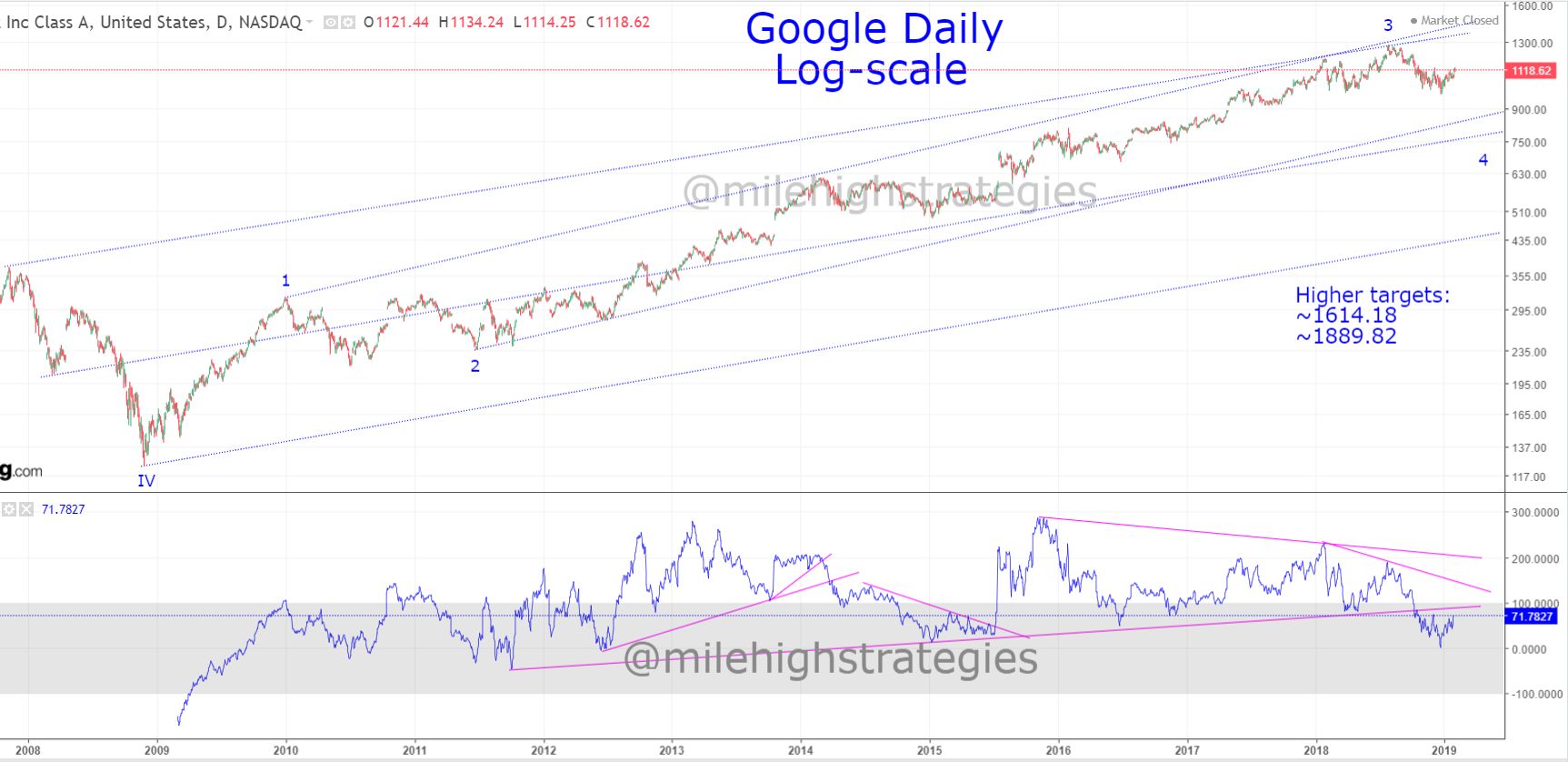 Link to larger chart:  Link