This is the monthly SPX with one of my set-ups I've been using for years…
It shows my momentum setting for the monthly time frame – the momentum indicator line came down to the 100 support level and bounced off it and the confluence of two UTLs…
This confirms what I've been saying, the the US equity markets are correcting, but have not yet rolled over in a bear market…
The other indicator on this chart is the ATR trailing stop. It shows that a trigger back to long occurs with a February close above 2785.04…
I'm not sure that will happen in February, but do anticipate that happening by March…. watching.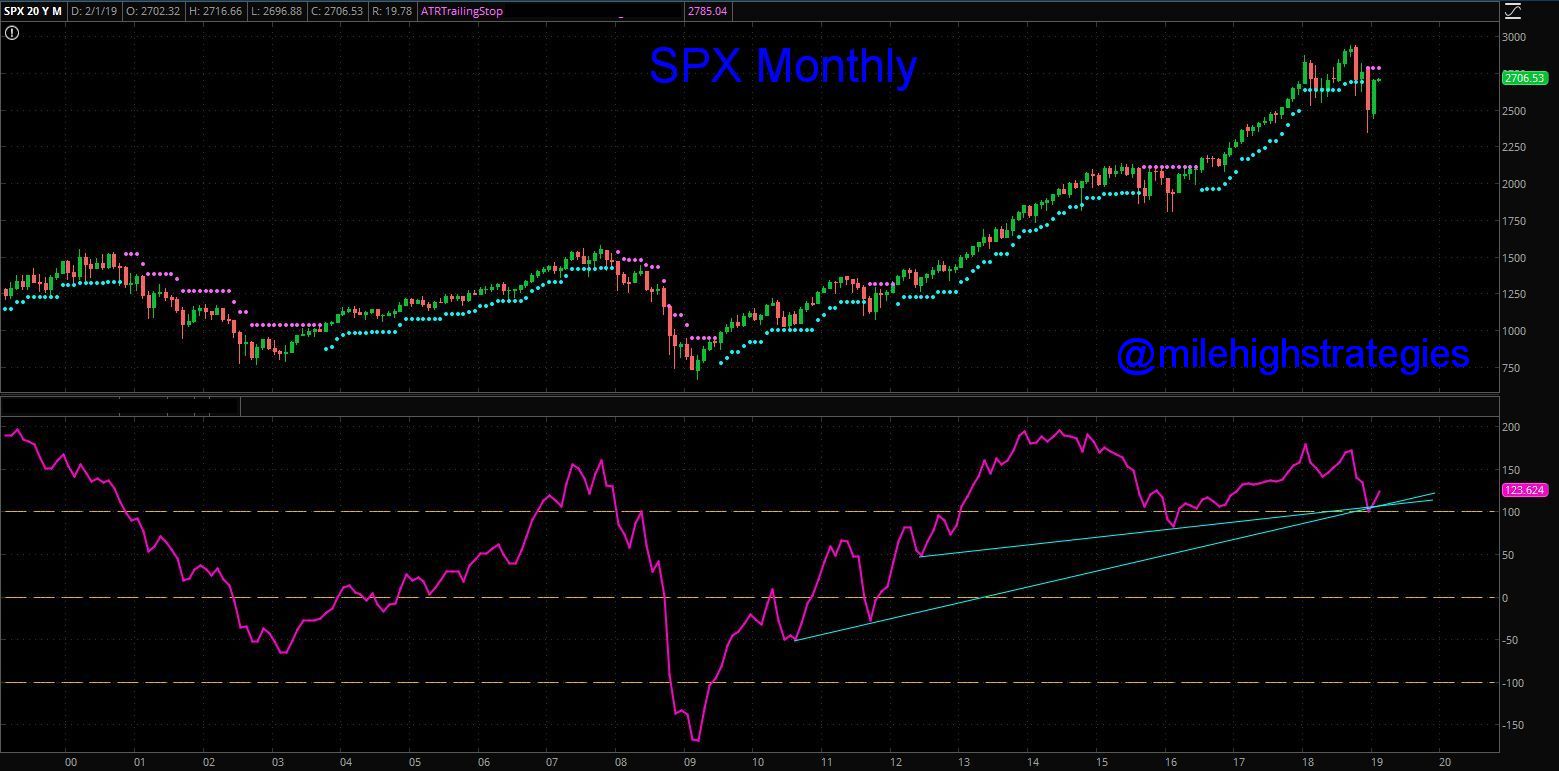 Link to larger chart: Link 
Last week, when I posted this long-time chart I've been sharing to define bull market from bear market, I said the momentum indicator line should be back into the gray bubble zone this week…
It is, signalling what I said, that no new bear market has begun, but rather, a continuation of the correction that began in January 2017…
If my premise is correct, the market continues upward until mid-February, then corrects a bit, to finally move to new ATHs in May… watching.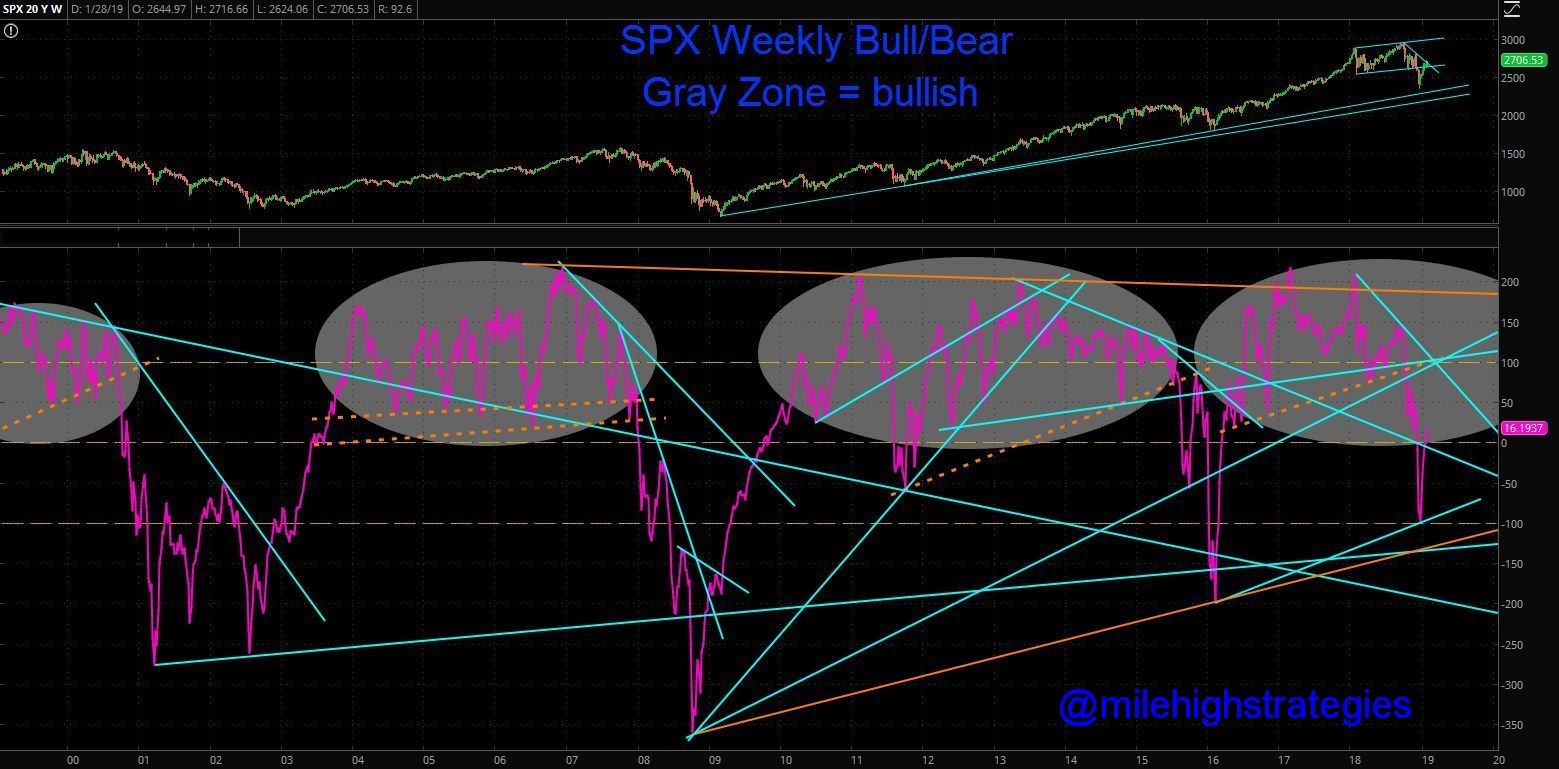 Link to larger chart:  Link 
BITCOIN – if you've followed me any length of time, you know three things about my take on BTC:
I'm long-term bearish on BTC…
I called for an IT low of ~3000 back in July…
I'm seeing that low approaching as momentum is beginning to slow to the downside…
I'm not saying the bottom is in yet, and I do believe surprises will be to the downside, not to the upside for now, but price is in the range, and having dropped below the wave-c:c:A, a low could form anywhere in this range, on down to the ~1900 range… watching. @investingcom