HOW STRETCHED IS THE SPX PRICE?
The chart below is the SPX daily with a Bollinger Band array set to the 200-DMA, with the deviation bands set to 1.0, 1.5, 2.0 (standard), 2.5 and 3.0.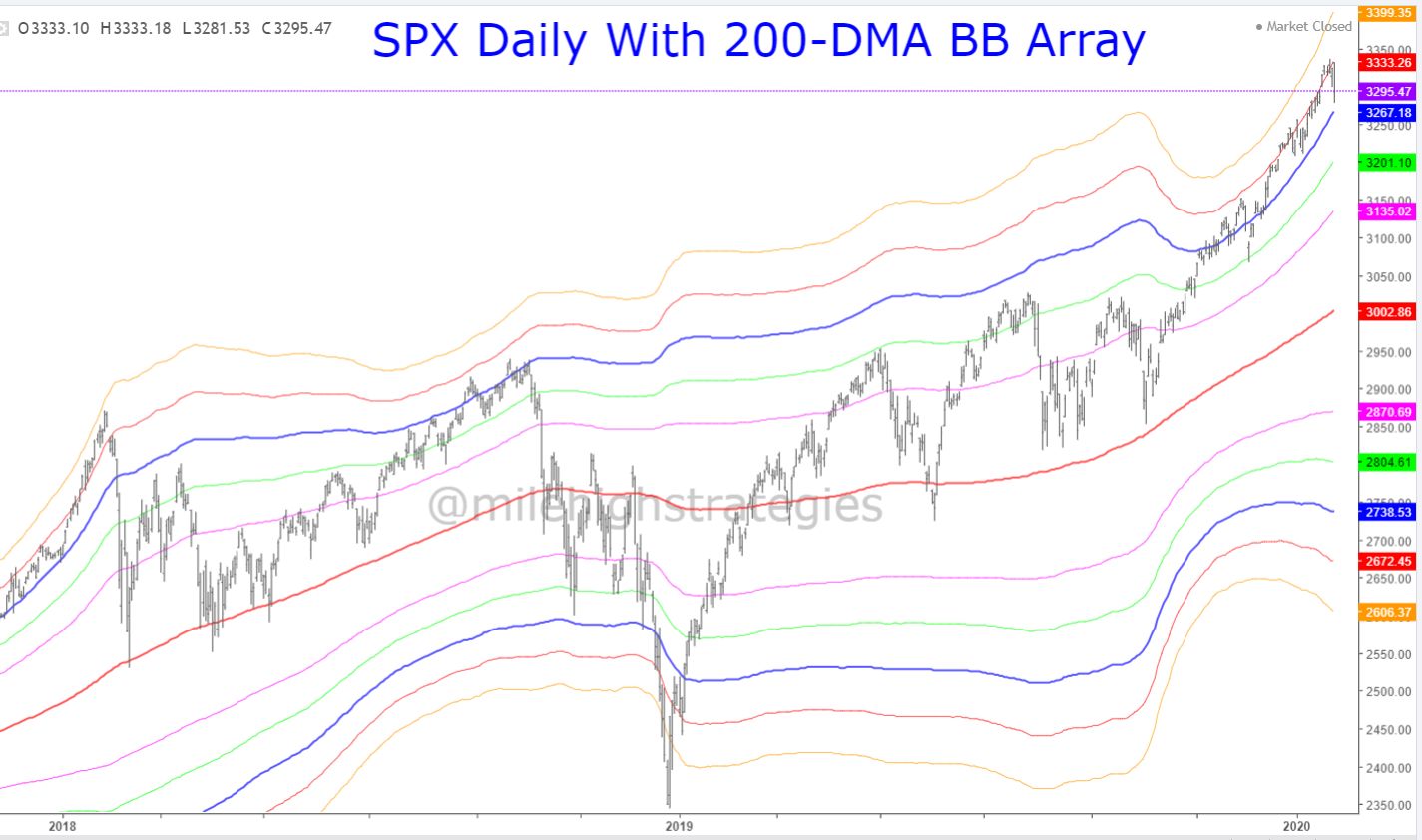 Link to larger chart:  Link
Note how in January 2018 the price was so stretched above the 200-DMA that it nearly reached the 3.0 deviation band.
Once the price broke, it took only 9 trading days (TD) for the price to drop back down to the 200-DMA line.
In March 2018, while not as stretched, the price took only 8-TD to return to the 200-DMA.
In October 2018 it took 6-TD
In May 2019 it took 19-TD
In July 2019 it took 6-TD
In September 2019 it took 10-TD
The SPX price is more stretched above its 200-DMA than it has been in about 2-years, and I'm looking for a similar reversion to the means as 2-years ago.
VOLATILITY IS COMING
The chart below is the SPX daily with the same 200-DMA BB setup as above, going back 5-years, but without the array, showing a feature of John Bollinger's creation, how the BBs open up when increased volatility is coming – it's coming – are you ready?
The numbers at the lines are showing the span of the BBs… the bands will likely expand a bit farther over the coming days.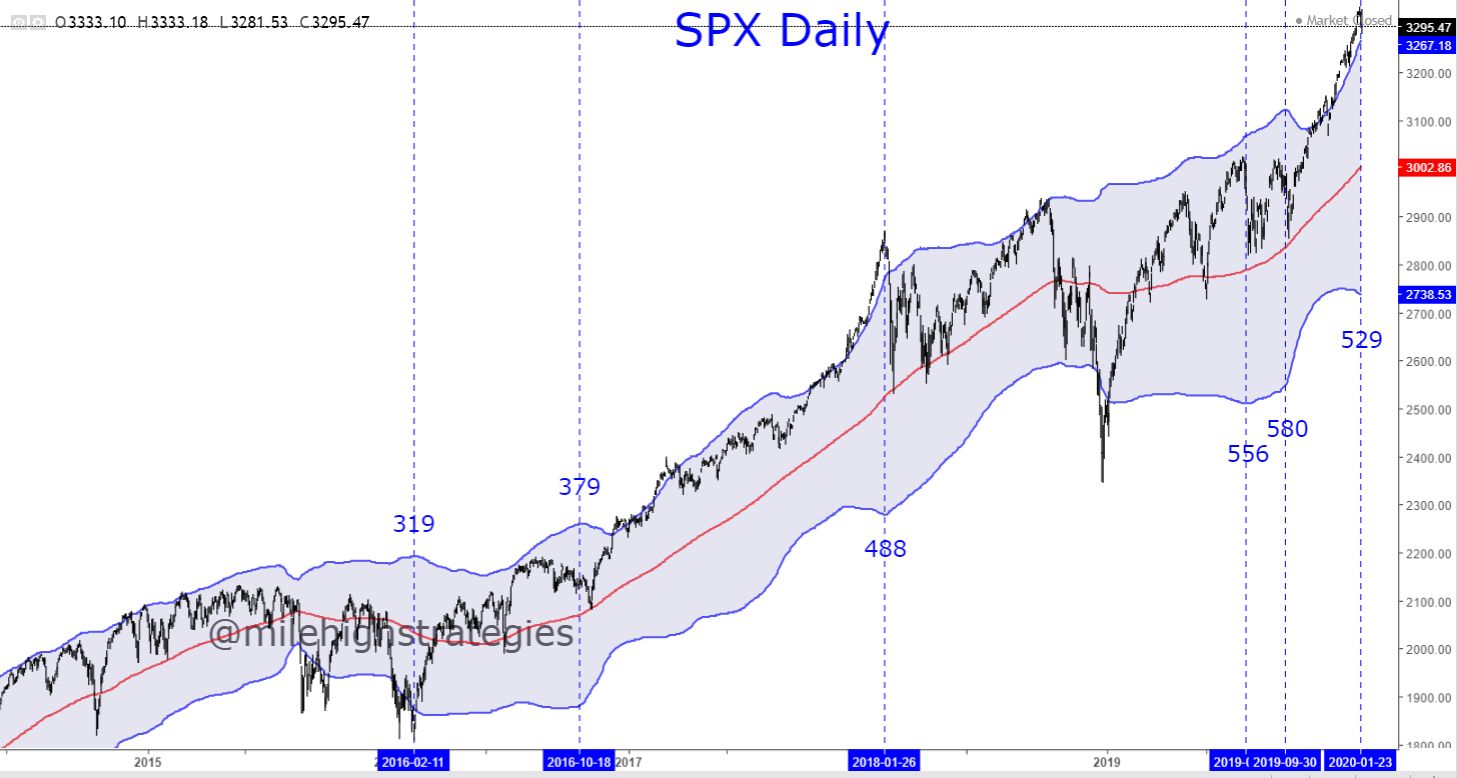 Link to larger chart:  Link