AN EPIPHANY MOMENT… (from this morning's IG post)
I used to be a fairly regular contributor at on a trader's forum, but as more demands on my time have come, I've also had to be more selective in where I give my time, so haven't contributed there for quite a while, until last Friday….
(Unfortunately, I've even had to reduce the number of posts here, as my time has become so much more limited.)
The topic was Elliott Wave, and how frustrating it was to see the hundreds and thousands of interpretations… and I absolutely agree, and that was why I changed to fractal theory, as EW has kind of become a negative term in the technical analysis community…
I shared only one chart, and made the comment that my fractal count really hasn't changed significantly since my 4.9.16 forecast – then it hit me yesterday morning – if the December low marked a significant change in how much longer the bull market in the US equities markets will continue, then why is my fractal count off the WAVE-FOUR low still the same as before?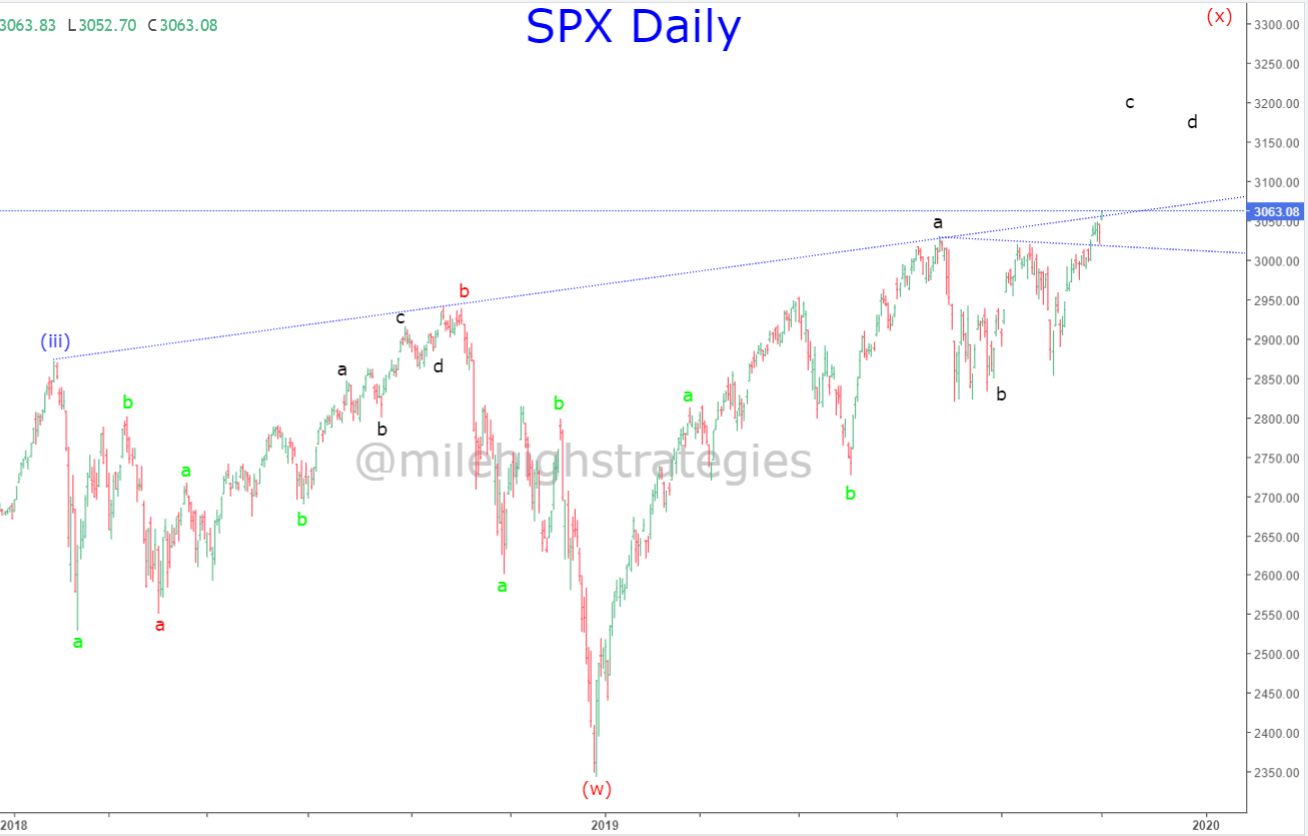 Link to larger chart:  Link 
The December low marked a major inflection point, and a shift in my understanding of bull market/bear market cycles, yet I continued to keep the same fractal count as before that change… perhaps I needed more time to grasp the significance of the shift, perhaps I was being resistant to change (that's simple human nature), perhaps I was being proud… I don't know, but yesterday, I spent a lot of time in reflection and meditation on this matter, and decided I needed to address this matter and adjust my fractal count to reflect a fresh bull market cycle that is still in its early stages with another ten years to go….
This is the SPX weekly chart with my revised fractal count, showing the January 2018 high as the completion of Wave-1:FIVE, with Wave-2:FIVE in work since…
When you realize you're wrong. admit it, fix it, and move on – I was wrong, and there's still so much more life left in this bull market, though there will be corrections along the way, the next major bear market (2000-2009) is not for another decade.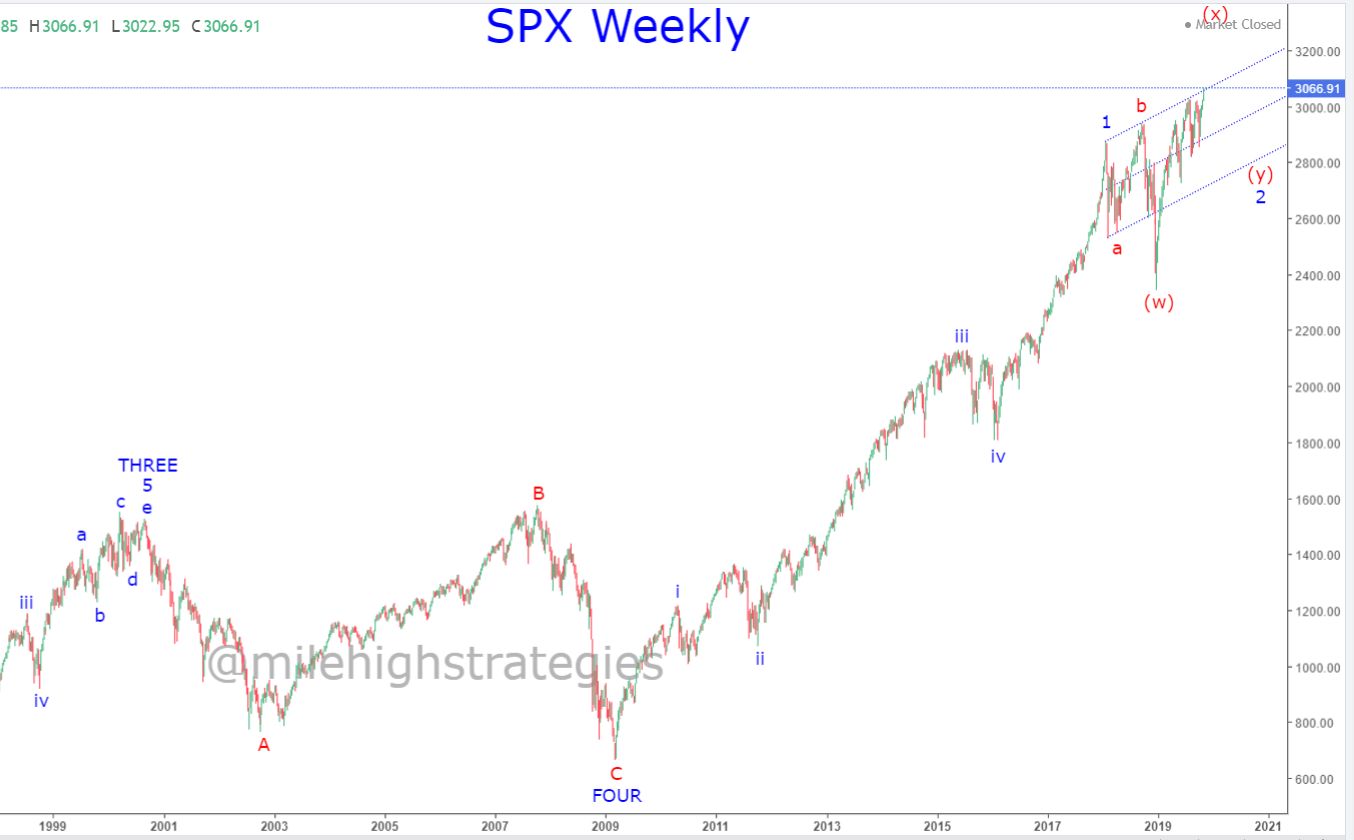 Link to larger chart:  Link