Arguement One:
PRICE VERSUS TIME – when the SPX hit my price objective for the second time with a higher low AND the momentum indicator line was giving a reversal signal to the long side (8.15.19), I mentioned that it seemed a bit early and warned that though the price objective had been reached, if the time objective has not,, we could be looking too high too soon, when instead, price may linger in the range in an ending diagonal triangle scenario…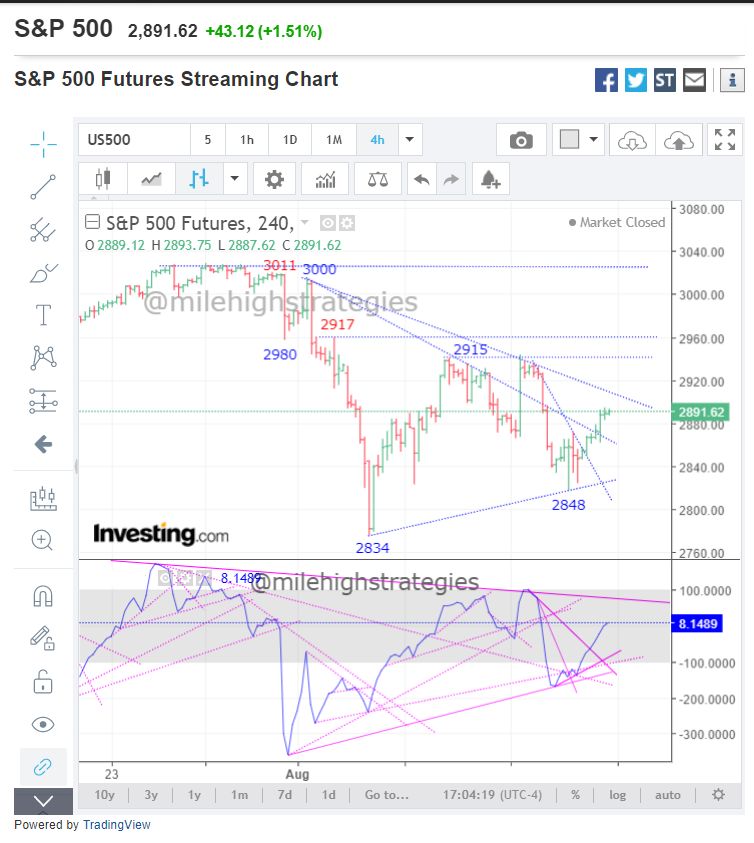 SP00s CIT on 8.15.19
The blue highlights on the left side of this daily SPX chart are recent previous events when the price objective had been reached, but the time objective had not, and price lingered in the reversal zone, biding its TIME…
I'm not saying this is the case here, as the fractal count is valid to be a complete IT low, though the balance/ratio of time for wave-a versus wave-b seems off a bit, and that is why I raise the caution flag… watching.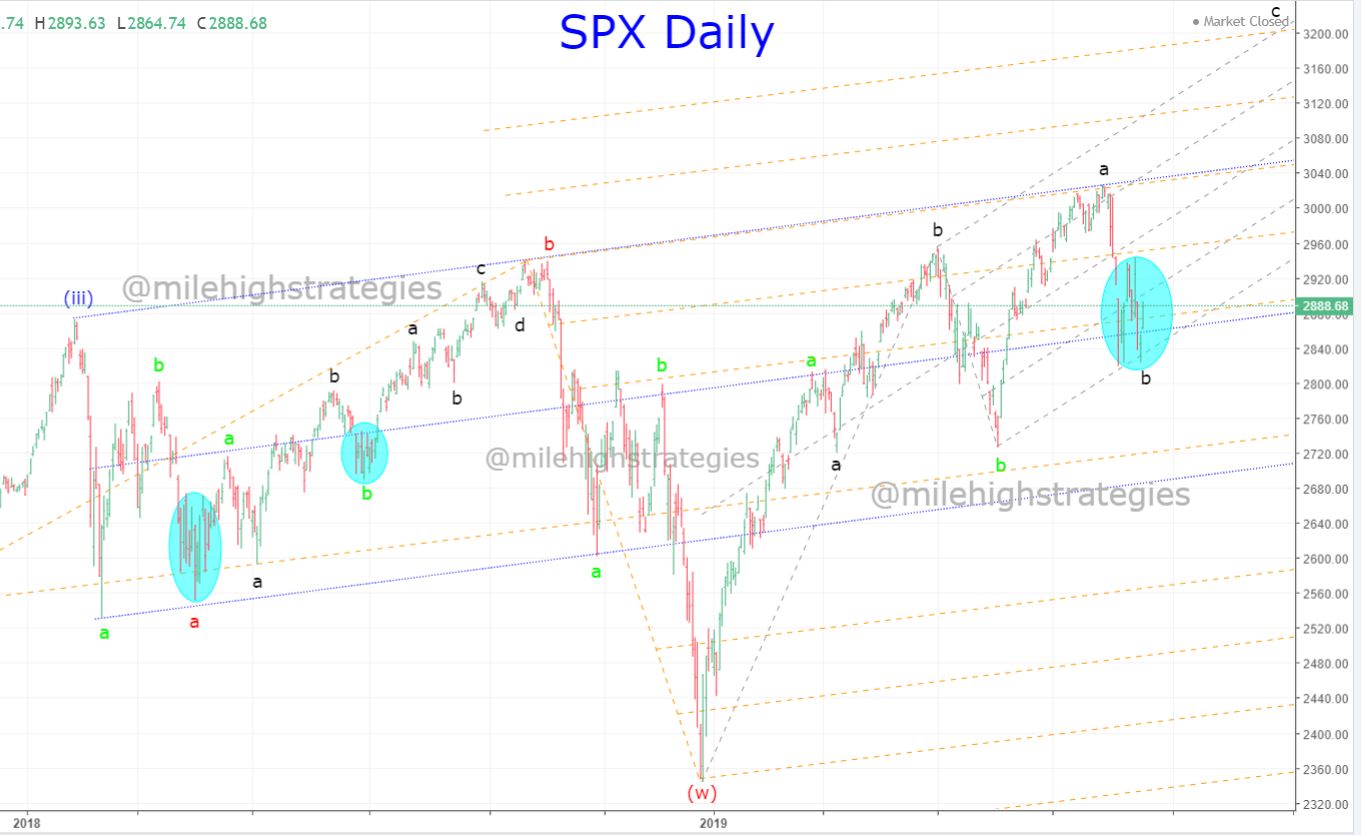 Link to larger chart:  Link 
Argument Two:
Taking the other side of the argument on whether the IT low is complete, here's a chart of the daily SPX from Friday's close with my momentum indicator set-up at the fast setting…
Note down in the momentum indicator chart how that since 2016, whenever momentum dropped to or near to the horizontal line I added, it always resulted in at least a ST turn, though most were IT lows….
From left to right, the move upward resulted in:
1. ~70-points upward…
2. ~290-points upward…
3. ~200-points upward…
4. ~60-points upward…
5. ~310-points upward…
6. ~470-points upward…
Adding to the potential of much higher prices from here is the positive divergence of momentum against price on with last week's lows, AND the momentum indicator line is at the DTL and the bottom of the gray zone resistance level…
If my fractal interpretation is correct, wave-b:c:(x):(iv) is complete and the SPX is moving upward into October to new ATHs with a potential target in the ~3200 range… watching.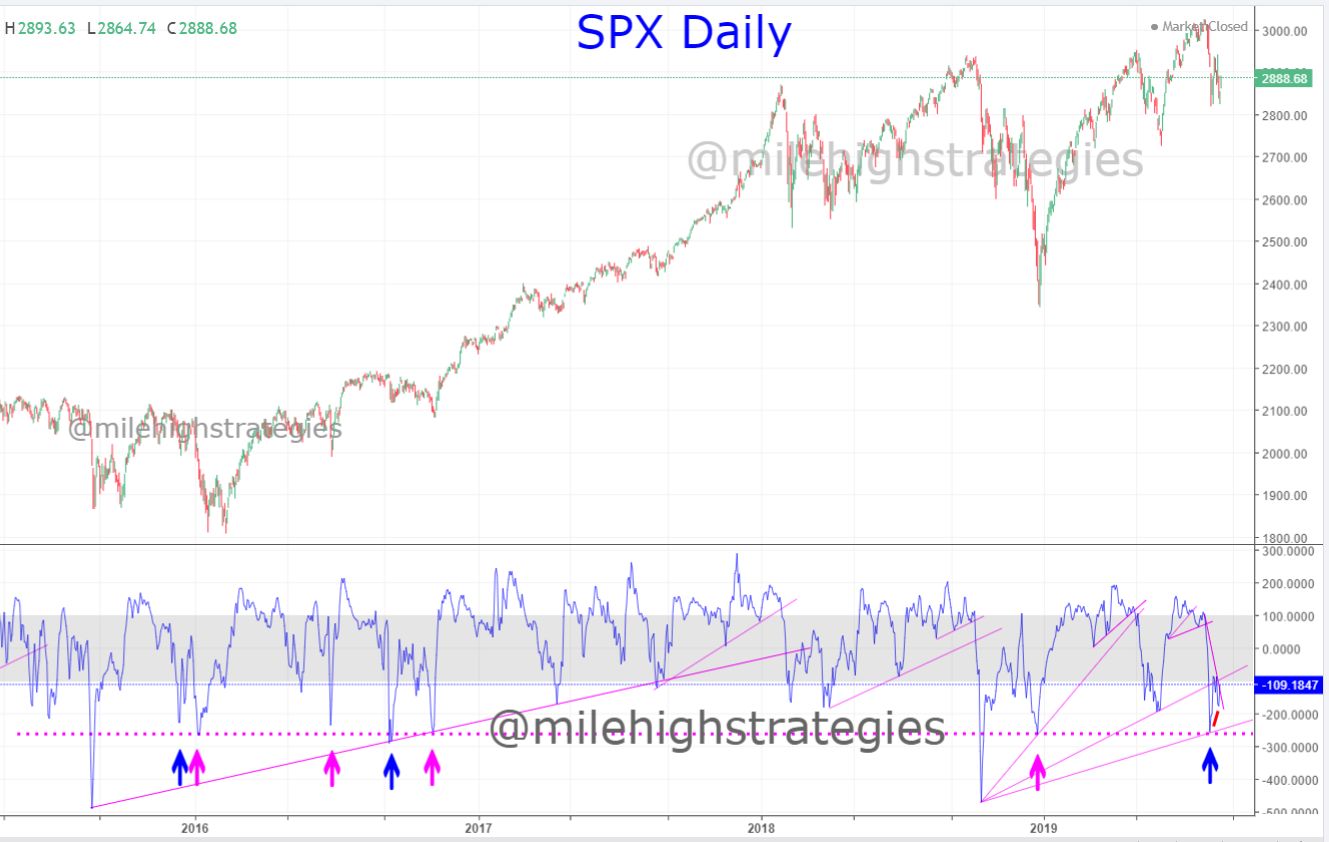 Link to larger chart:  Link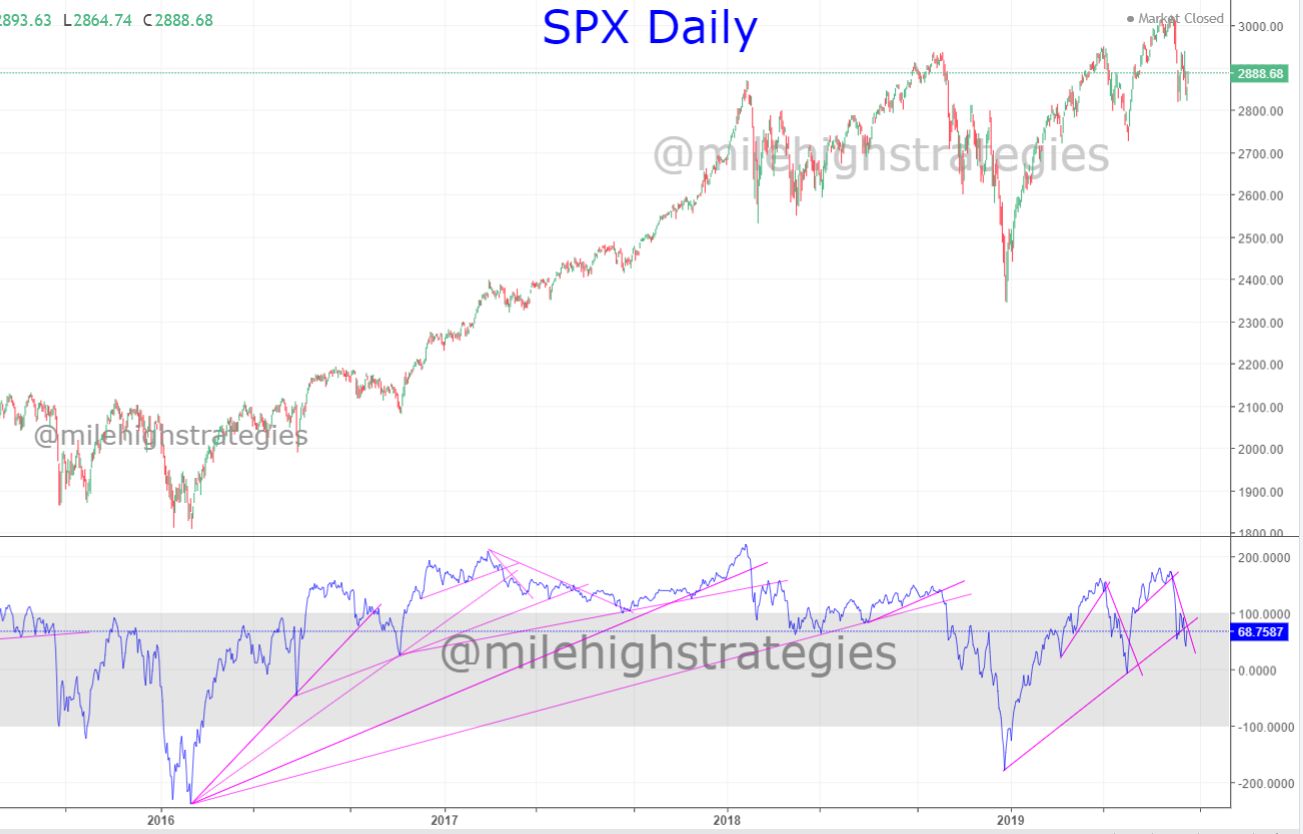 Link to larger chart:  Link 
Additional evidences that an IT low is at hand from @sentimenTrader