On 2.15.19 I revised my 1.4.19 forecast, that the SPX would rise to new all-time-highs (ATHs) within months, to the SPX would the SPX would continue to rise into year's end, with a target of ~3290 – that forecast can be found here:  Link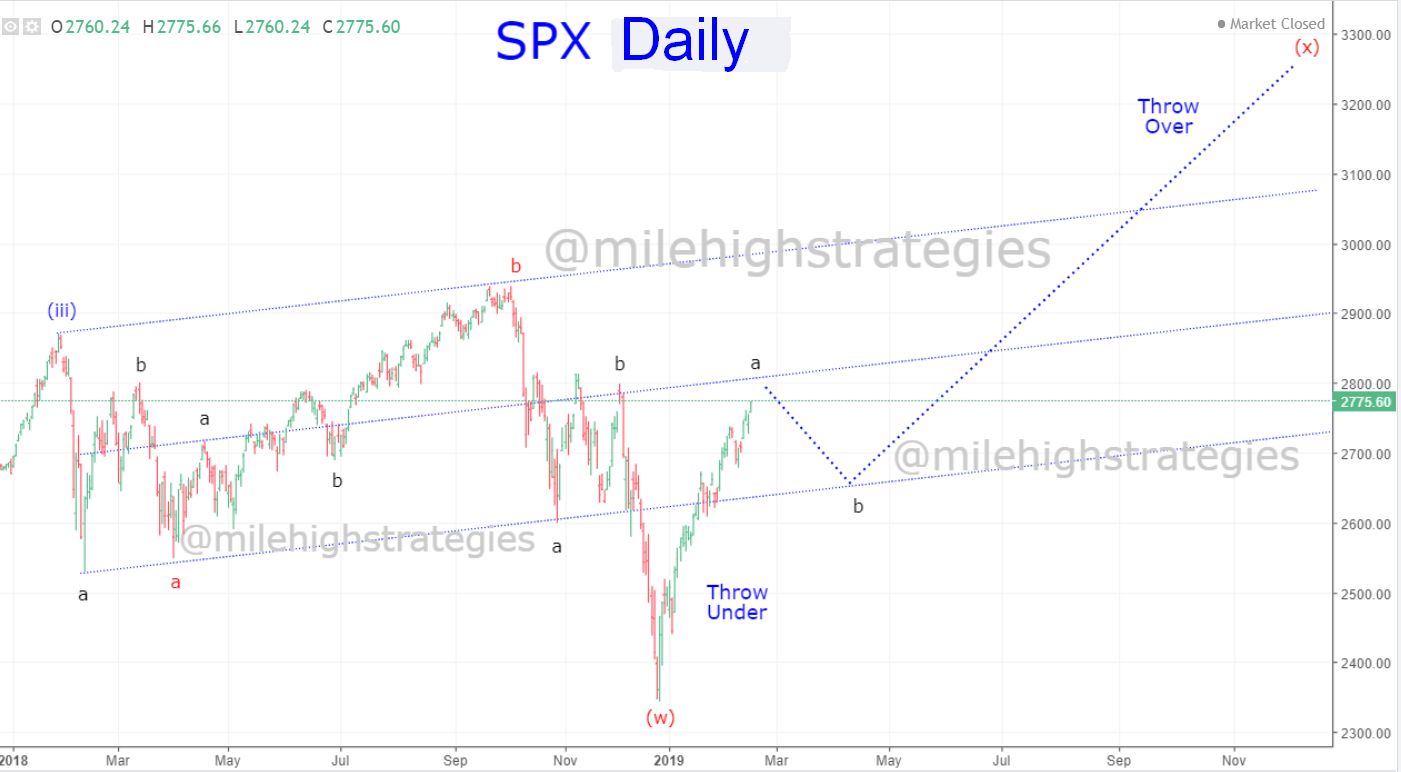 Link to larger chart:  Link
What I did not count on was the symmetry between the throw under and throw over needing to be more symmetrical than the Fibonacci target of ~3290 I was looking to as "close enough," though the markets are sometimes fickle in this kinds of things, and this week the SPX did precisely close the gap and created that symmetry – to the point – so that the distance above the top of the top corrective channel line UTL is exactly the same as the distance from the previous departure from the corrective channel line UTL to the low in December 2018.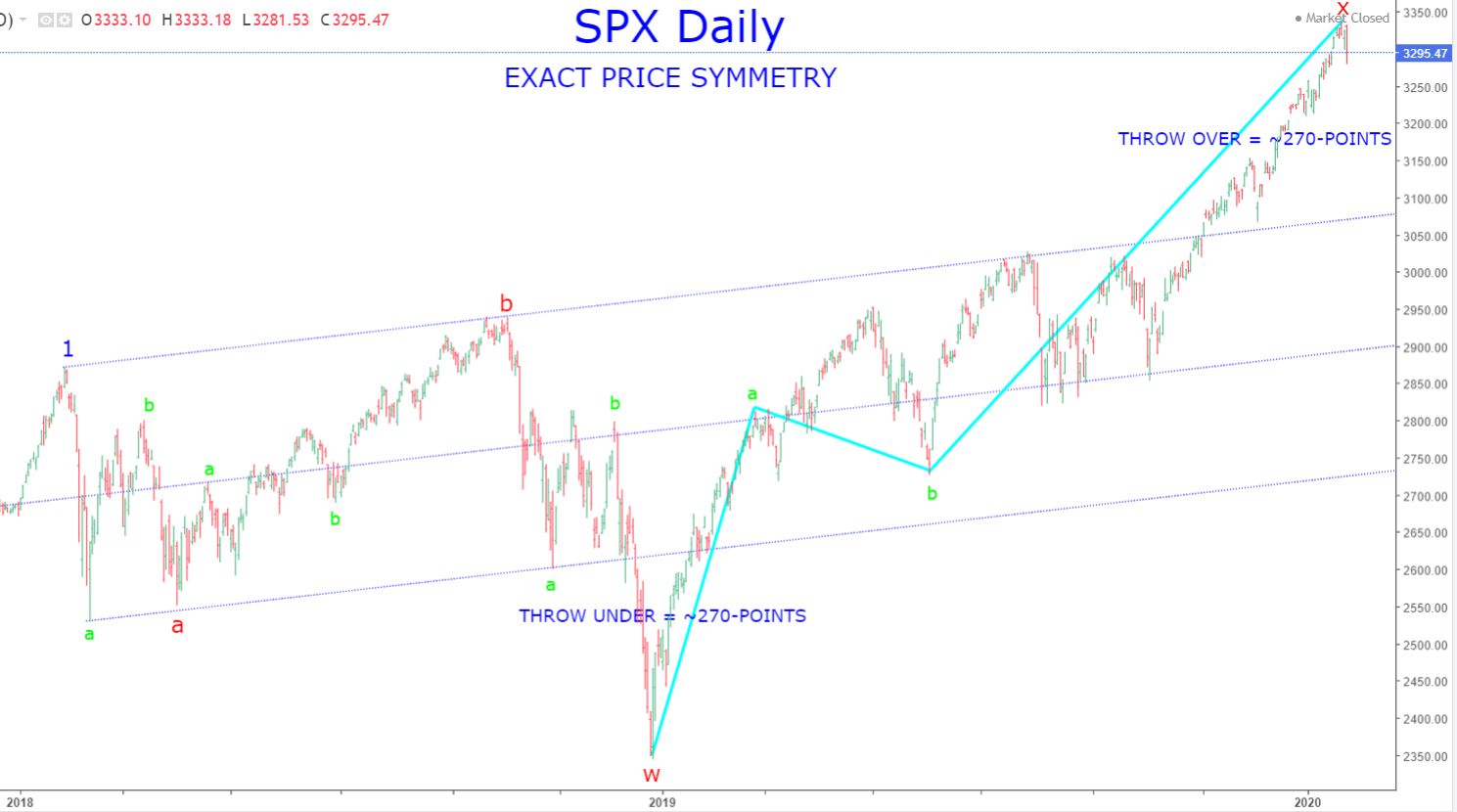 Link to larger chart:  Link
This begs the question: what now?
The SPX/SP00s hit a MAJOR predictive top, so the next move is to back within the corrective channel. This move will be done in a similar manner as to previous declines – swiftly and decisively – and my work says to look for the Bollinger Bands to be violated and stretched, as the SPX/SP00s move quickly to the 200-DMA as they have in previous declines – greed moves the markets slowly and steadily, but fear/uncertainty drops them like a rock.
Below is the SP00s daily chart with Bollinger Bands and the 50-DMA and 200-DMA. If my fractal and momentum analysis is correct, the next decent bounce for the SP00s will be down at the 50-DMA, or not (as in January 2018), then down at the 200-DMA… watching.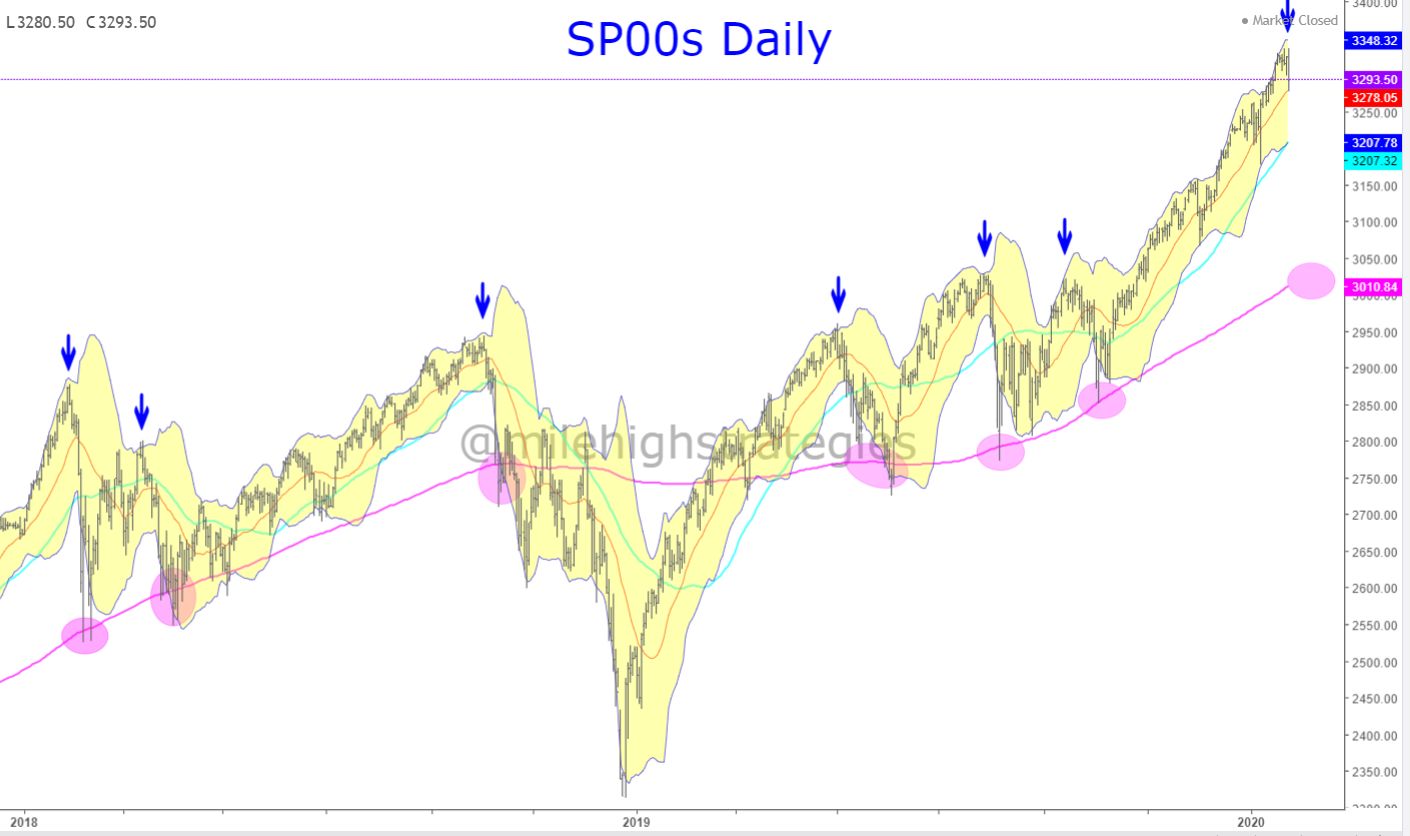 Link to larger chart:  Link