From Friday's (7.19.19) closing remarks:
SP00s – the SP00s end the day closing strongly lower, the reason cited is possible military tensions over Iran (seizing a British oil tanker)…
I mentioned at the 10:00 am update, that though the momentum indicator line had hooked downward on the 240-min SP00s chart at the zero resistance level and where there was also a latent UTL, that that alone was not enough for a reversal (it's rather typical), but in watching the momentum indicator line on the 60-min chart, it just kept dropping lower and lower – creating lower and lower hooks – and finally it broke another UTL on the momentum indicator line AND the zero support level AND a UTL on the price bars, thus creating a reversal back to short at 2994…
At the time of this post my SAR swing system has reversed back to short from 2994… watching. .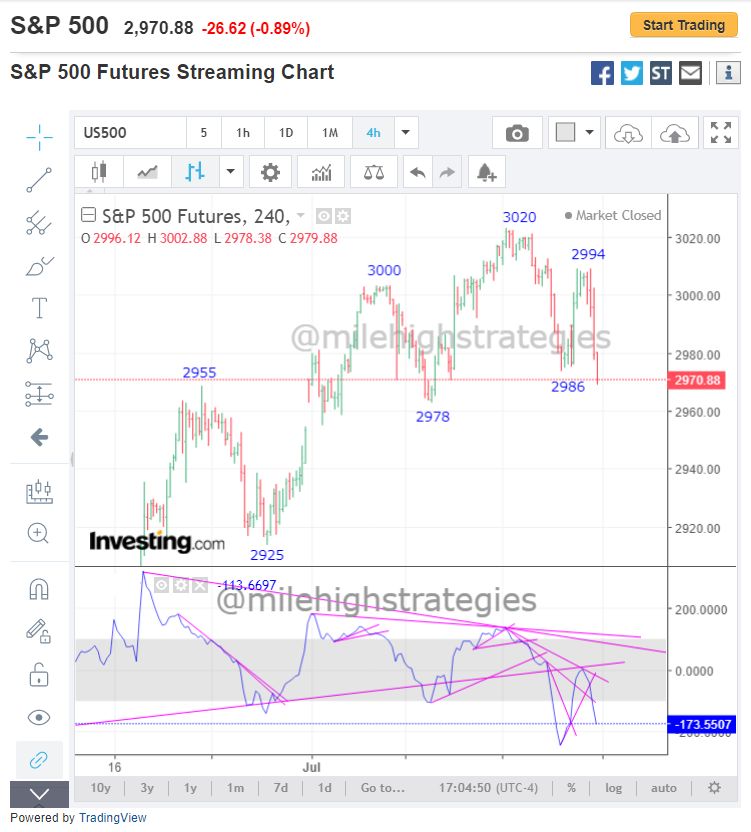 .
I also included the spreadsheets for the regular and aggressive trading models, including both the cumulative totals since they began in 2018, and the totals for starting over in 2019… the aggressive trading model is nearly at seven-figures already for the year!  It took until 10.18.18 in last year's trading to get to nearly the same place – $866K vs $853K.
I work hard at providing original, interesting and relevant content every day… if you like something, follow me.  https://www.instagram.com/milehighstrategies/
Regular model (one contract only) cumulative since 1.1.18: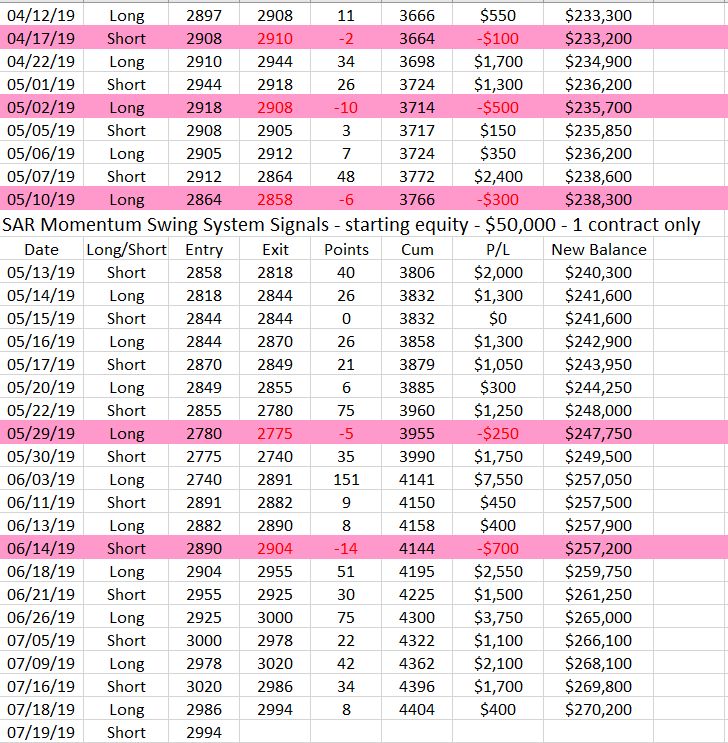 Regular model (one contract only) since 1.1.19: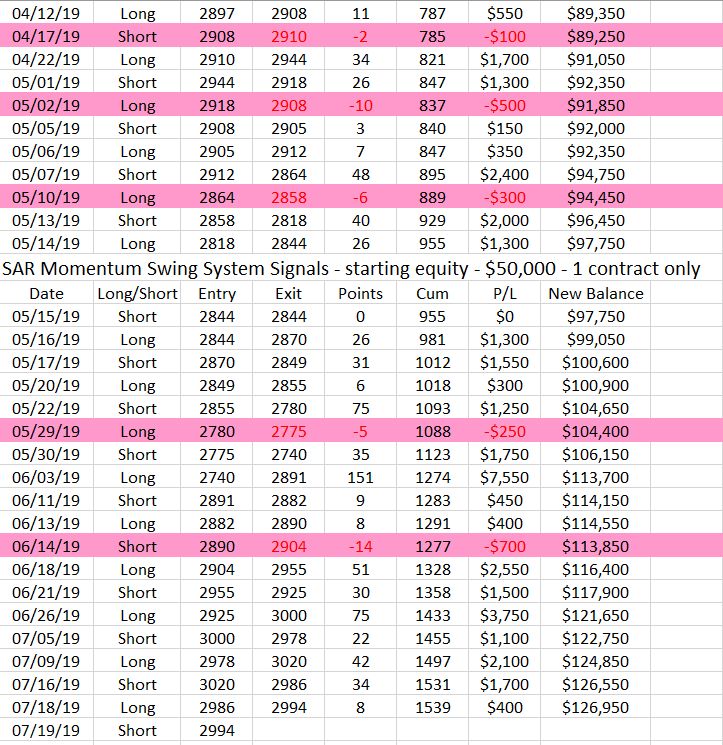 Aggressive model (up to 20% in the market, max 100-contracts) cumulative since 1.1.18: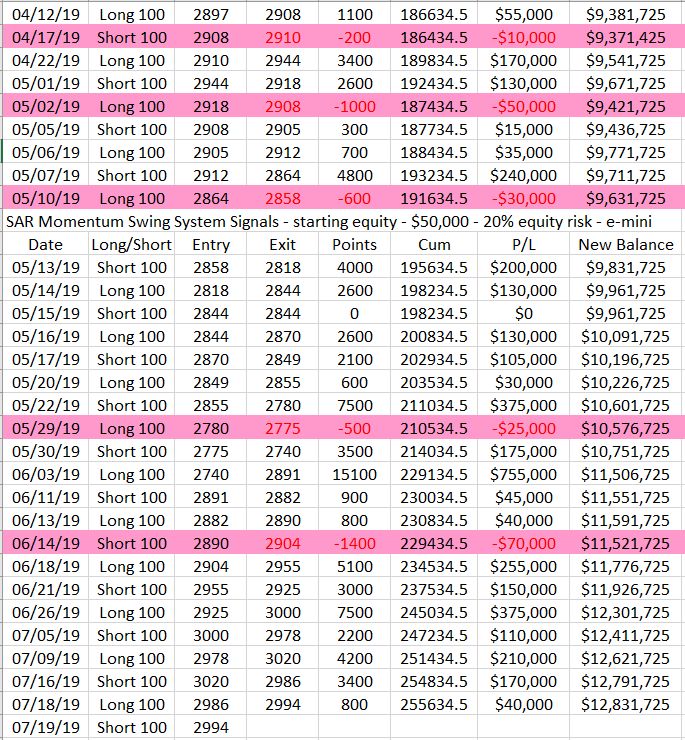 Aggressive model (up to 20% in the market, max 100-contracts) since 1.1.19: