I recently warned that the SPX, via the SP00s was near an intermediate: Link
The Fed's decision to cut the prime lending rate by only 1/4-point, and not see additional rate cuts this year, AND the President's adding additional tariffs to China's imports, was enough to send the US equities markets into a sell-off, which will mark an IT top, probably until September or so.
Here's the daily SPX chart with the forecast for this top that I published on 1.4.9: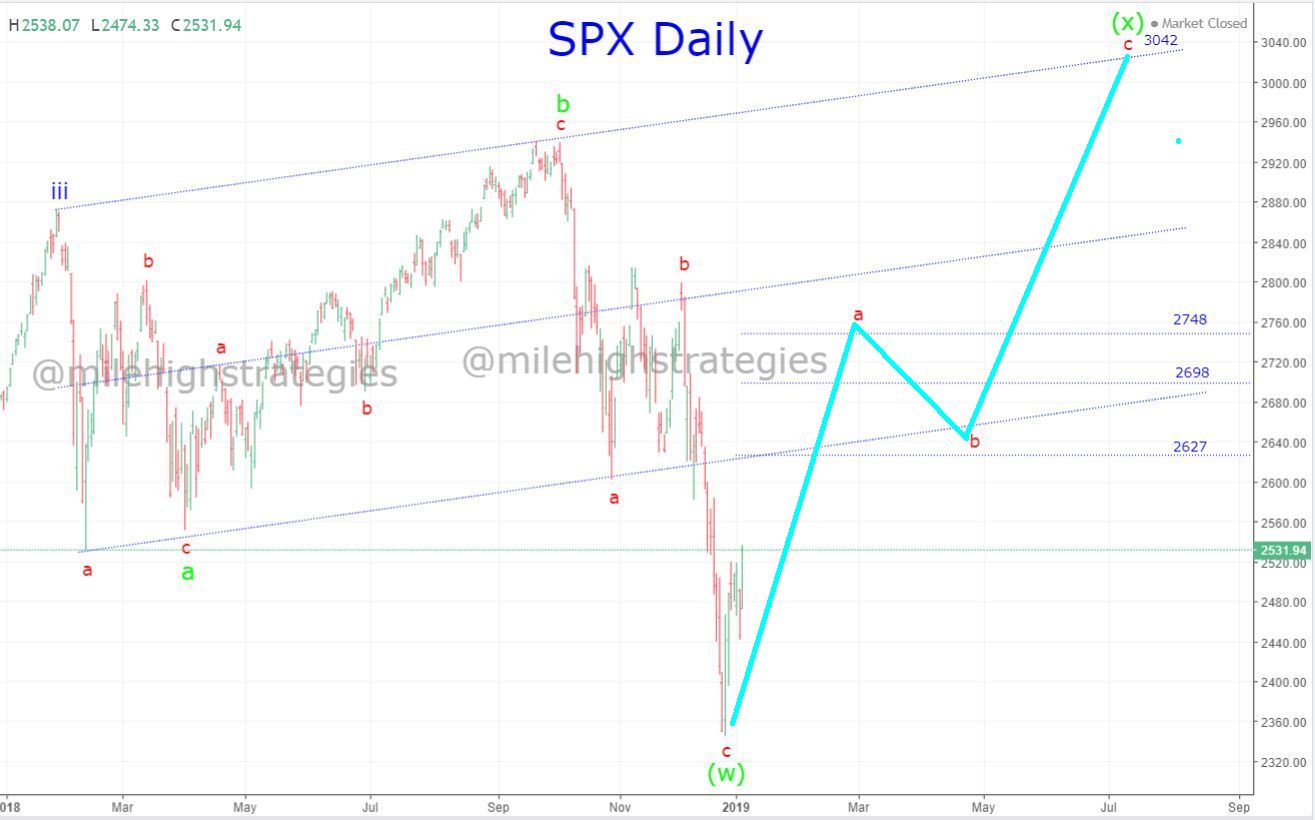 Link to larger chart:  Link 
And here's today's daily SPX chart from earlier today, showing the current decline under way:
Link to larger chart:  Link
In terms of my performance, it was an epic week – I totally nailed the IT top for the SPX nearly 8-months in advance to within 12-point or 1/2-percent of the actual print high…
And my SAR aggressive model for the 2019 trading year has topped $1M also this week!!!
I said earlier that a potential reversal signal might be possible, and in the last hour of trading, the momentum indicator line on the 15-min SP00s chart broke upward over two DTLs, as did the momentum indicator line on the 240-min SP00s chart…
So at the close of the trading week, my SAR swing system has reversed back to long from 2930… watching.
I also included the spreadsheets for the regular and aggressive trading models for both the cumulative totals from 2018, and for only 2019.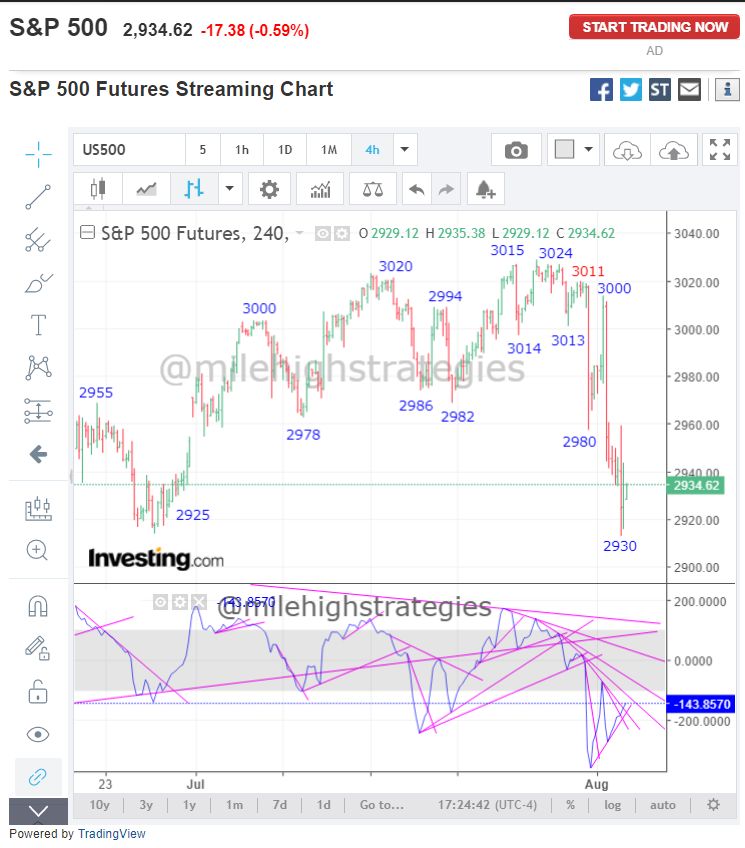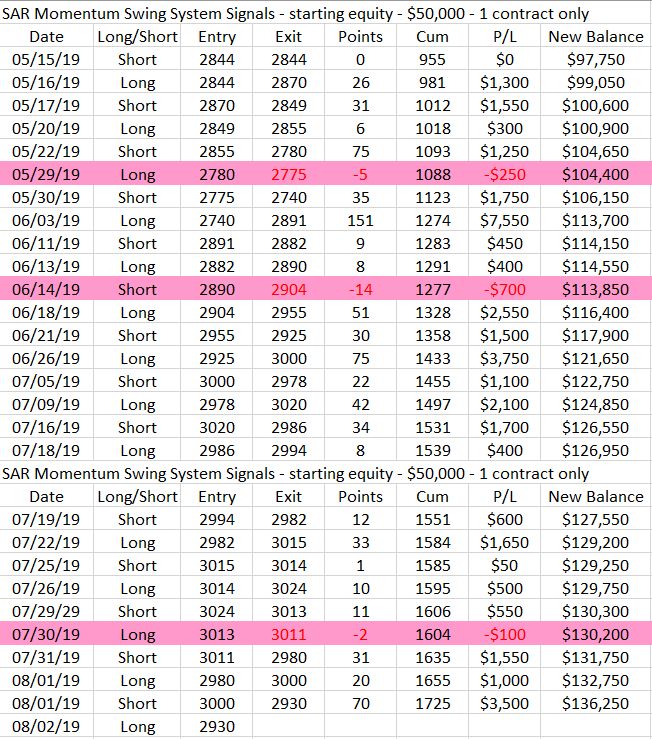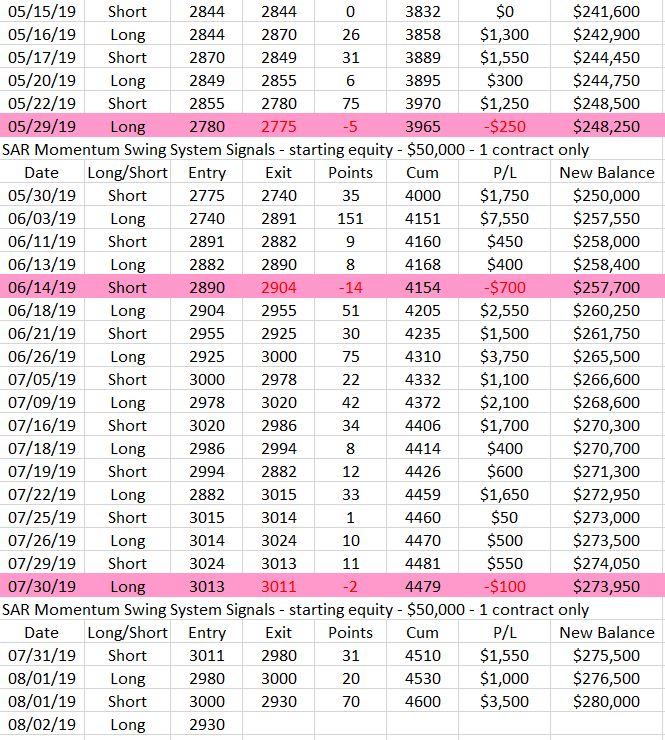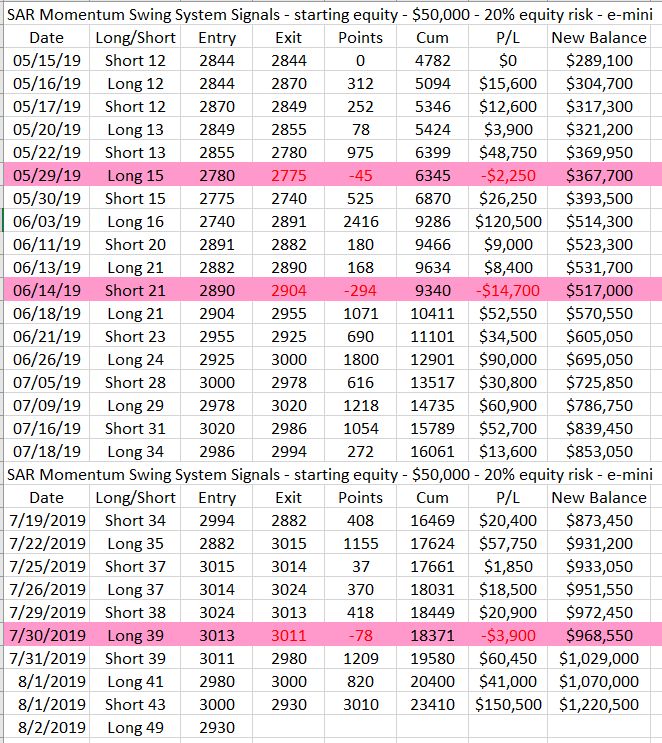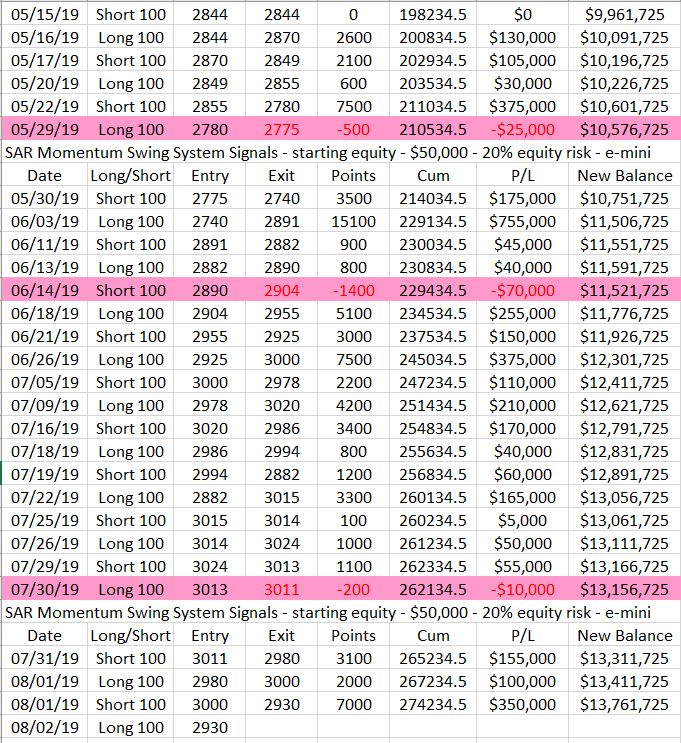 How is your trading account doing this year?
If not so good – I can help… just DM me or comment on this thread, and I'll get back to your soon!