SP00s (pre-opening comments) – the SP00s start the day with a potential fresh wind in their sails…
the momentum indicator line dropped down to the reset range – the top of the gray zone support level – that I had been looking for for a couple weeks…
the price bars dropped down to test support of the ~20-DMA support level…
and last, but not least, this morning's employment number were way higher than consensus (236K vs 181K), and the nation's unemployment rate has dropped down to 3.6% – the US economy is doing GRRRRRRREAT….
At the 6:00 pm MST bar on the 240-min SP00s chart, the momentum indicator signal line closed above its DTL, and reversed back to long on that bar at 2918… watching.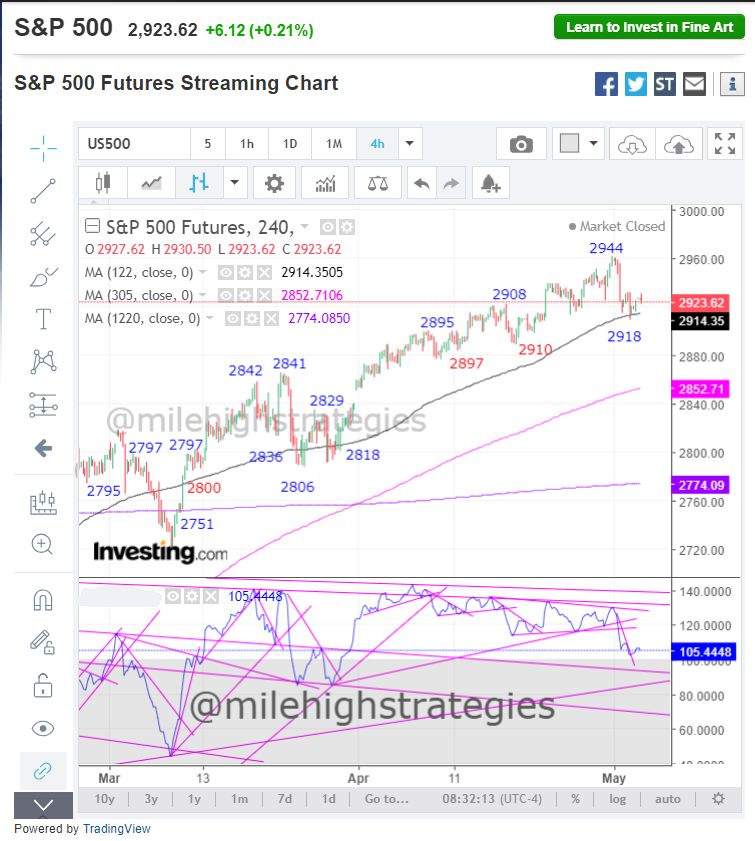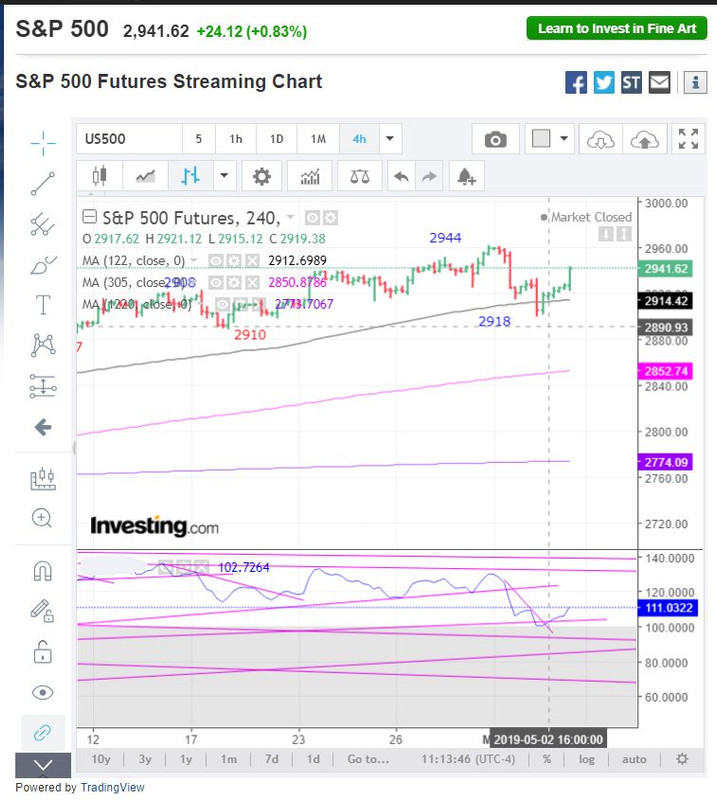 SP00s – the SP00s continuing to climb to new highs on the day as of 9:00 am here in Denver… watching.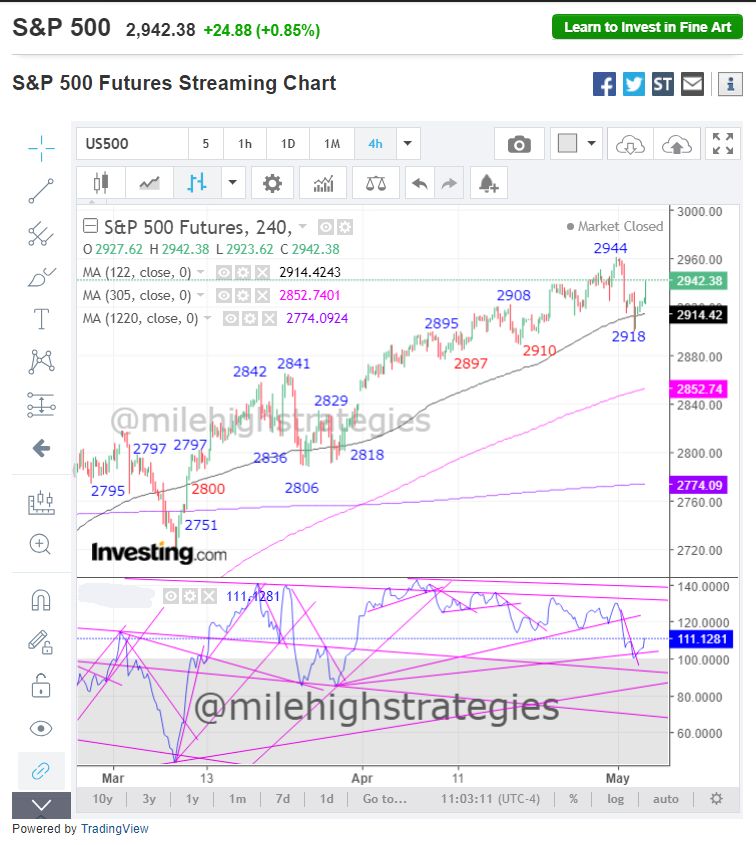 SP00s – Just after the 10:00 am bar here in Denver, the SP00s continue adding to their gains…
The new bar also pushed the momentum indicator line higher, and there are several latent TLs above that will likely cause a pause in the upward movement…
With the momentum indicator line reset, I'm looking for the price to push upward to that ~3040 target I gave back in early January… watching.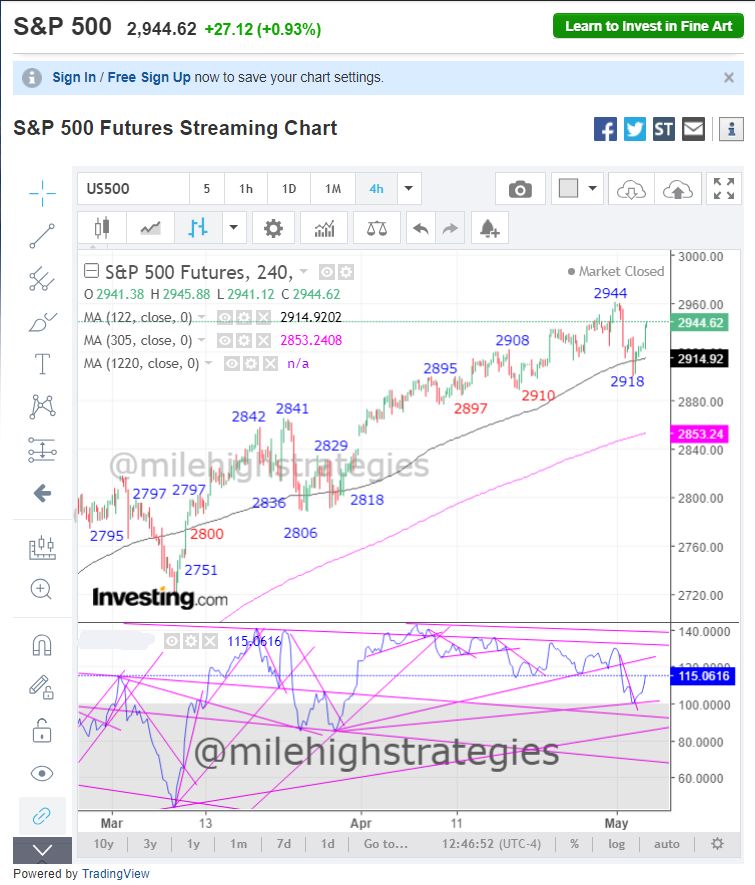 SP00s – At noon MST the SP00s are still climbing…
Here's the 60-min SP00s chart, which ny my swing system, also has to have a reversal on it when the 240-min SP00s chart does, and as you can see, it registered a reversal hours before the 240-min SP00s chart did…
My SAR swing system remains long from 2918… watching.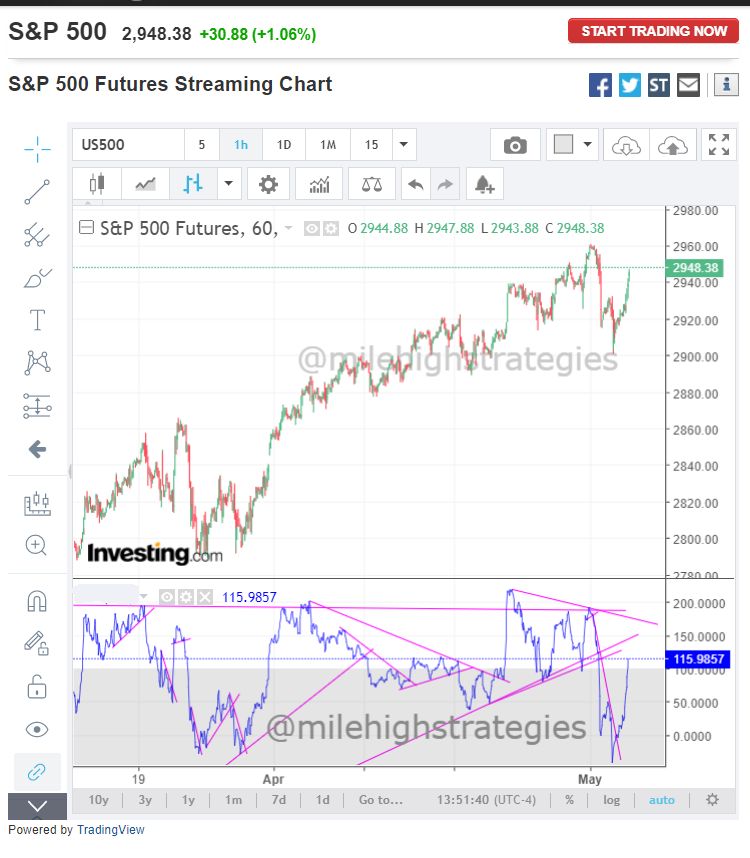 SP00s (post-closing comments) – the SP00s end the day only 1-tick off their highs of the day…
I said at the beginning of the week that this correction would be short-lived, and that the SP00s would be back on their way to new ATHs by next week, so I missed it by a day…
I also called the price and time of this week's low, as mentioned this morning…
The ST, IT and LT trends are all upward again, and my SAR swing system remains long from 2918… watching.
I also included the spreadsheets for the regular and aggressive trading models.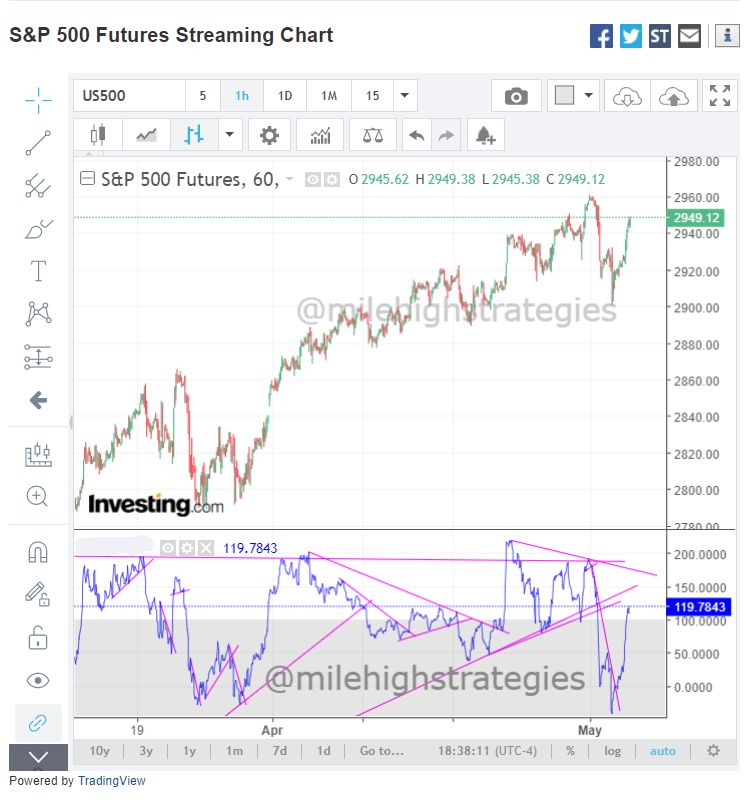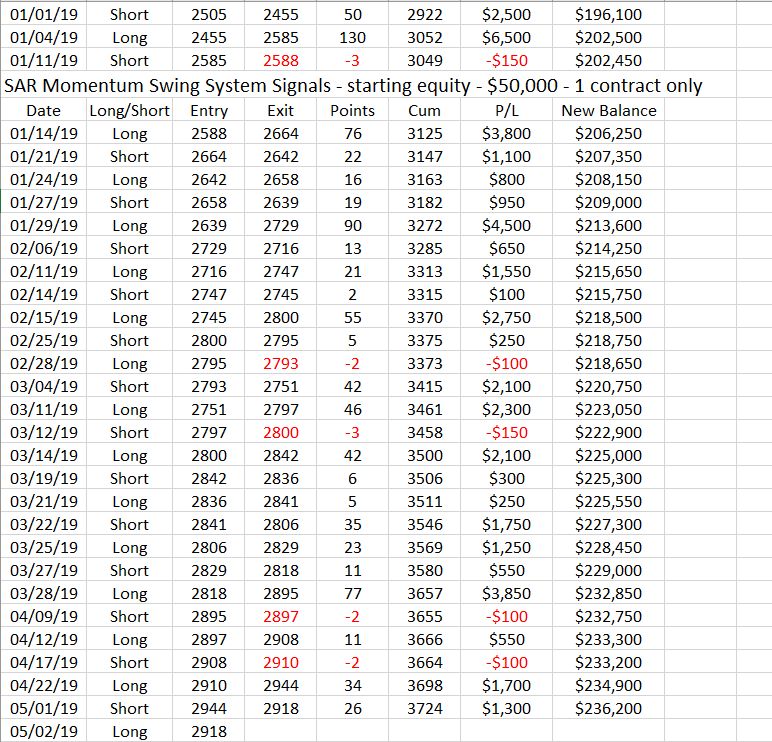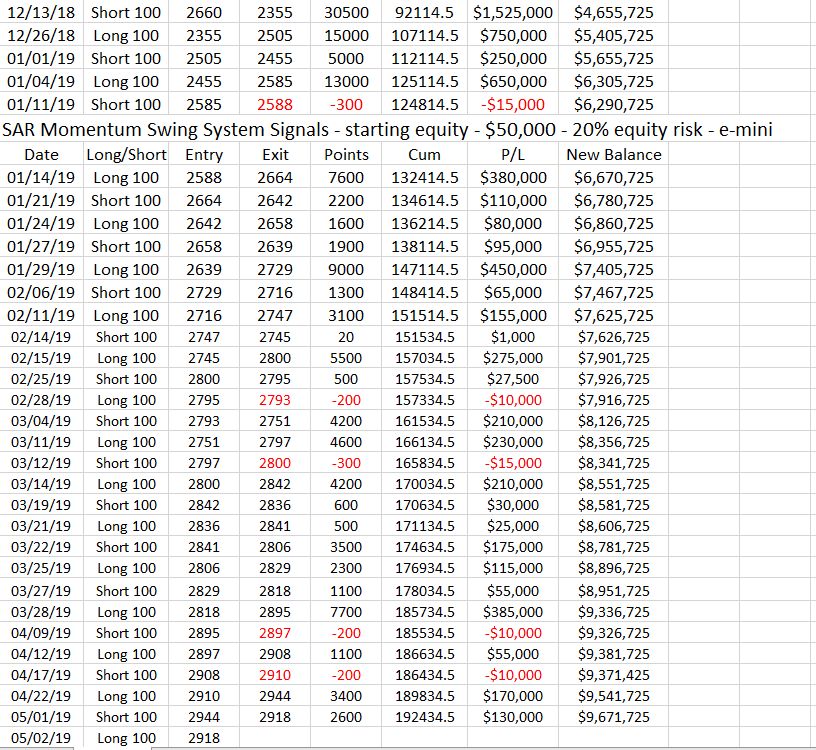 How is your trading account doing this year?
If not so good – I can help… just DM me or comment on this thread, and I'll get back to you soon…