SP00s (pre-opening comments) – the SP00s start the day with a small breakout from coiling in the globex session…
The SP00s need to continue moving upward from here, or risk the possibility of rolling over to reset their respective momentum indicator signals…
My next higher target is the ~2900 range…
My SAR swing system remains long from 2818… watching.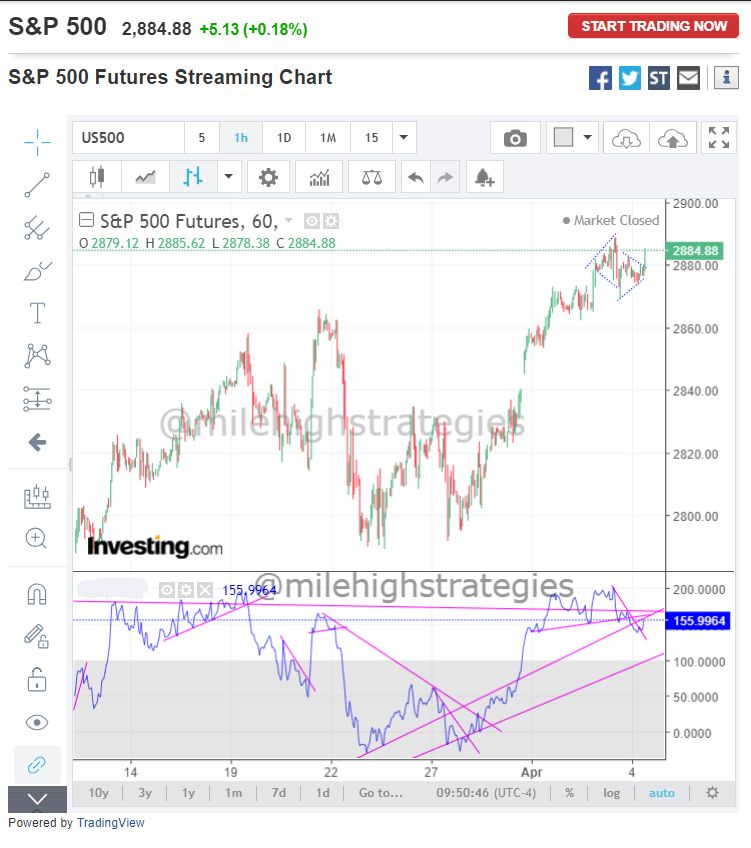 At the 10:00 am bar on the 60-min and 240-min SP00s charts there is the very real potential for a trend reversal today…
Actually, the 60-min SP00s chart is already there, but the 240-min SP00s chart needs another bar first, and note there is an additional UTL just beneath the one the 240-min momentum indicator line is presently through, which will allow for support for now….
At this time, the SP00s need to continue upward to prevent a SAR reversal… my SAR swing system remains long from 2818… watching.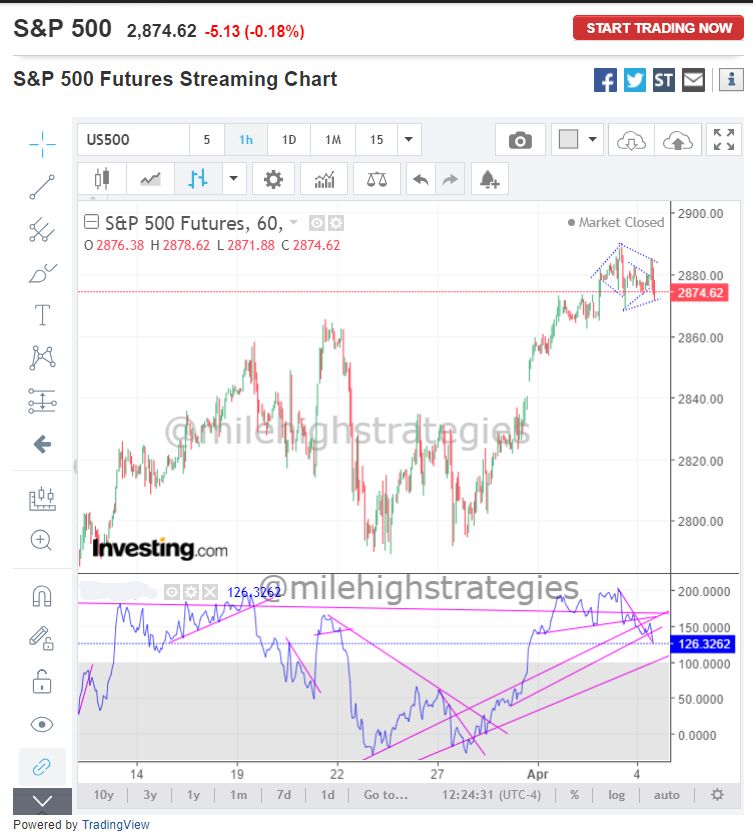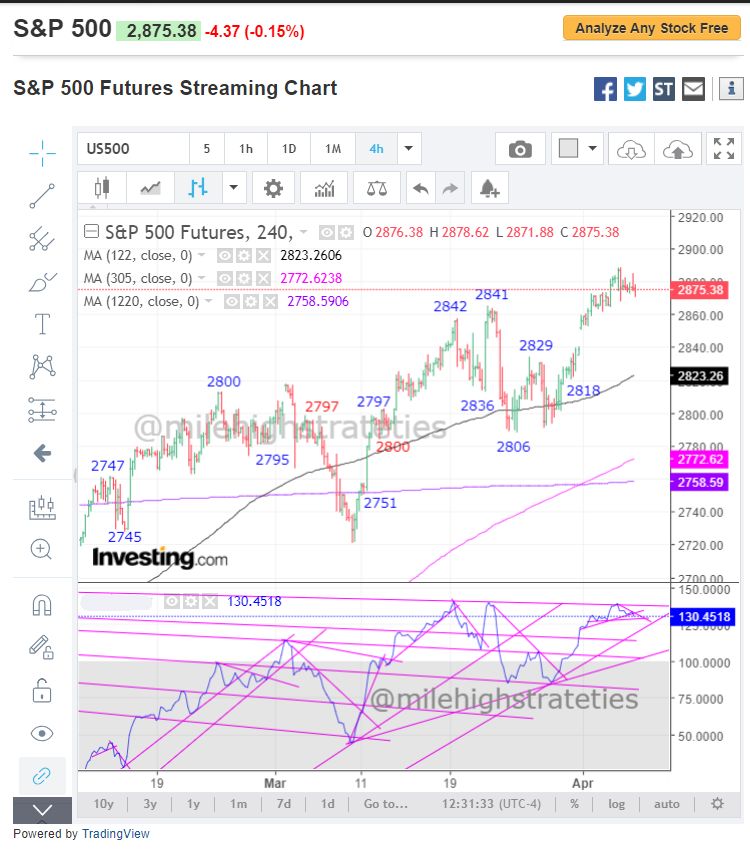 At midday here in Denver, the SP00s have recovered the minor losses of the morning, and are trying to push higher…
Here's a screenshot of just the momentum indicator line of the 240-min SP00s chart, showing what I mentioned earlier today, that the momentum indicator line was being supported by another UTL just beneath…
It may be that the momentum indicator line also succumbs to this UTL also, but for now, the trend remains upward… watching.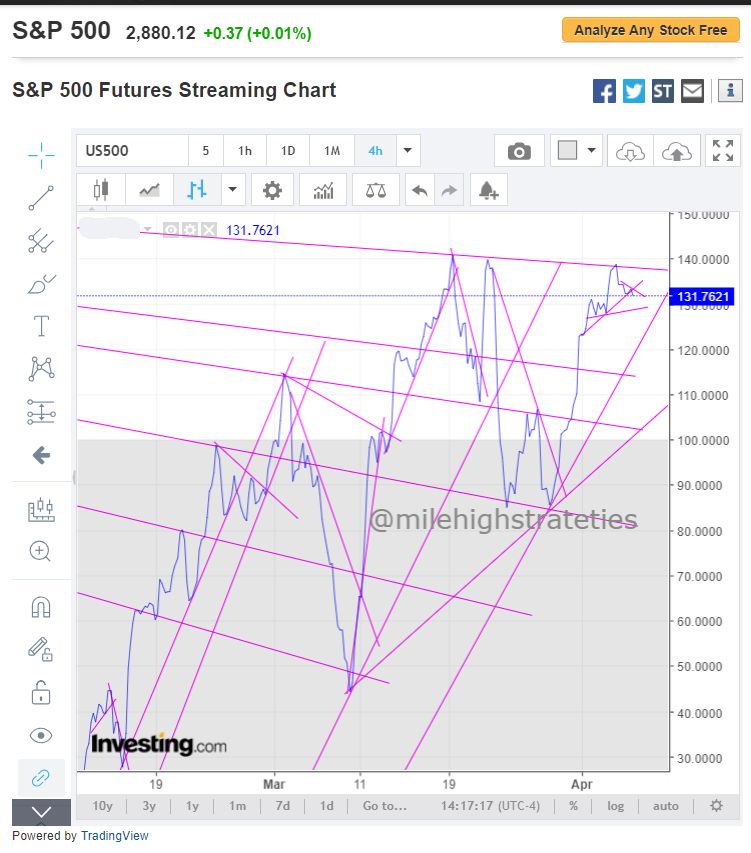 SP00s (post-closing comments) – the SP00s end the day pushing back upward into positive territory and made the momentum indicator line on the 240-min SP00s chart to hook back upward above both UTLs…
If you check the post before, you can clearly see the momentum indicator line below the upper UTL, and at one point it was touching the second UTL. For this reason – a recovery into the end of the bar – the rule is: wait until the bar closes before the signal is decided…
Tomorrow ends the week, and the signal could reverse back to short, though trend, price support in the ~2880 range and seasonality seem to support higher prices…
My SAR swing system remains long from 2818… watching.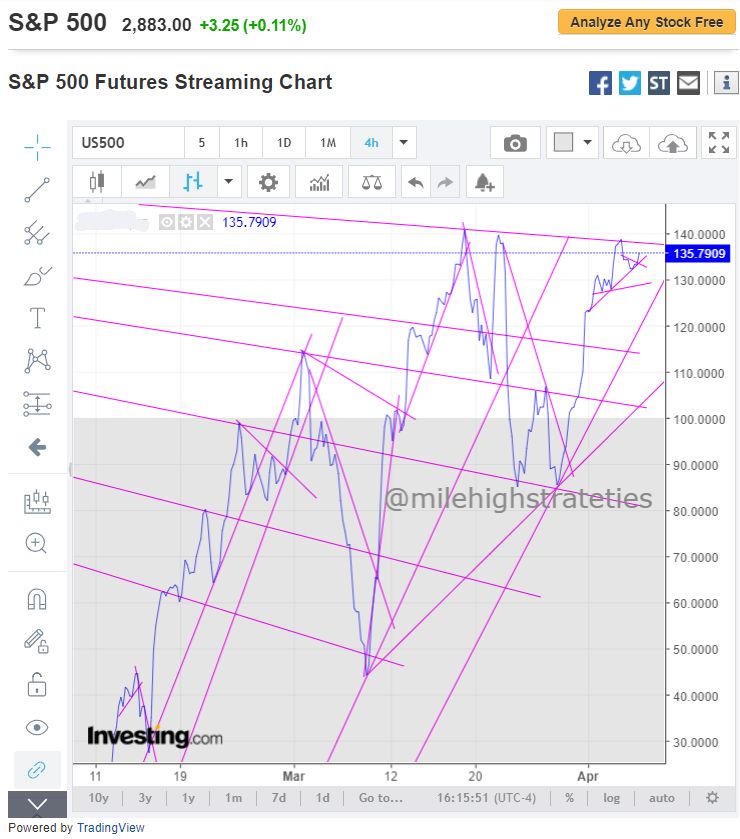 BITCOIN – BTC appears to have completed a smaller-magnitude wave-iii, and the momentum indicator line has hooked, though remember that the hook doesn't mean end of trend, only the initial peak in momentum, from the past lows – the initial peak is almost always the highest peak, and almost always marks the beginning of a new trend…
I found it interesting also how the price stopped precisely at the next higher DTL, coming off the wave-b:A highs…
Look for momentum to pull back as price moves sideways to down in wave-iv… watching.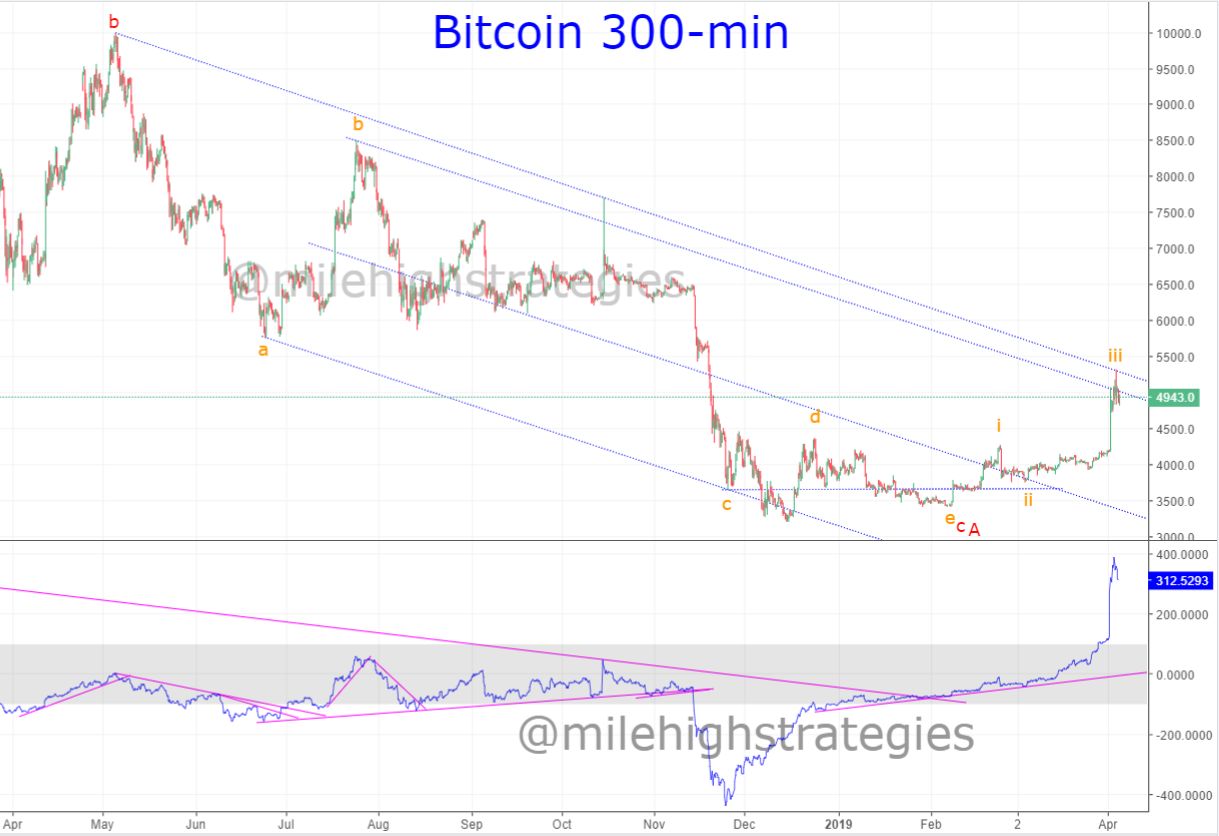 Link to larger chart:  Link