SP00s (pre-opening comments) – the SP00s start the day near the top of the range of gains made over night in the globex session…
From a price perspective, they are in the resistance zone that is from about ~2880 to ~2900…
From a momentum perspective, the momentum indicator line on the 240-min SP00s chart has just poked above its last DTL… If it can close above it, the door is open for more gains…
As I said yesterday, it seems the next price goal is ~2900, then perhaps a small pullback or sideways rest, the the move back upward to the ~2940s, to create new ATHs…
My SAR swing system remains long from 2818… watching.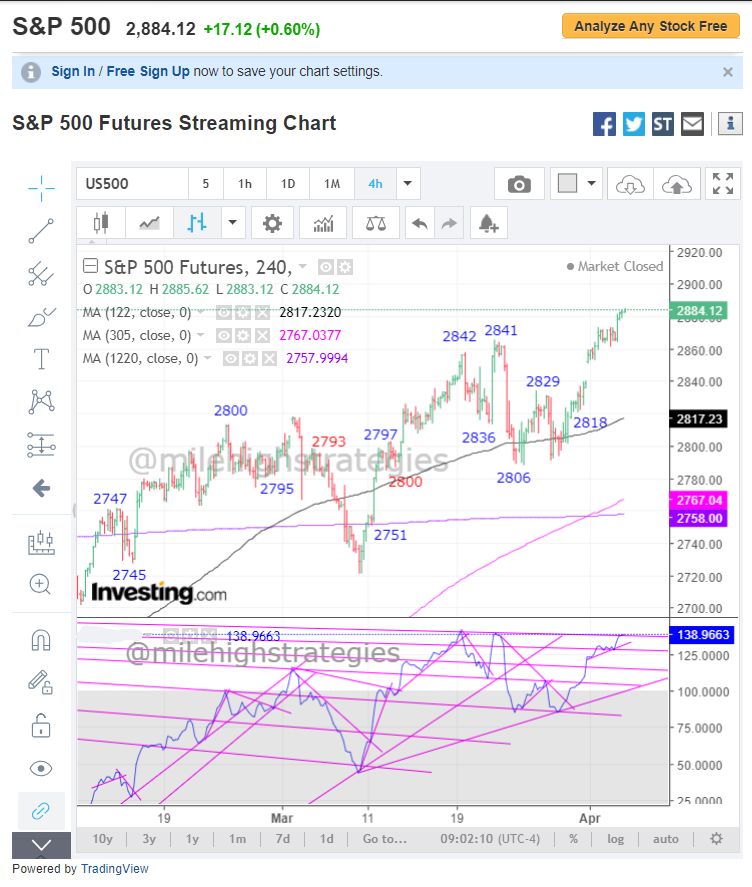 SP00s –  the 10:00 am bar on the 240-min SP00s chart we see the price still attempting to reach for the next pivot higher, in the ~2900 range, and the momentum indicator line just closed above its highest DTL…
As I've mentioned already, the SP00s may see a pause when they reach the ~2900 range, then the next target above will be the previous ATHs…
My SAR swing system remains long from 2818… watching.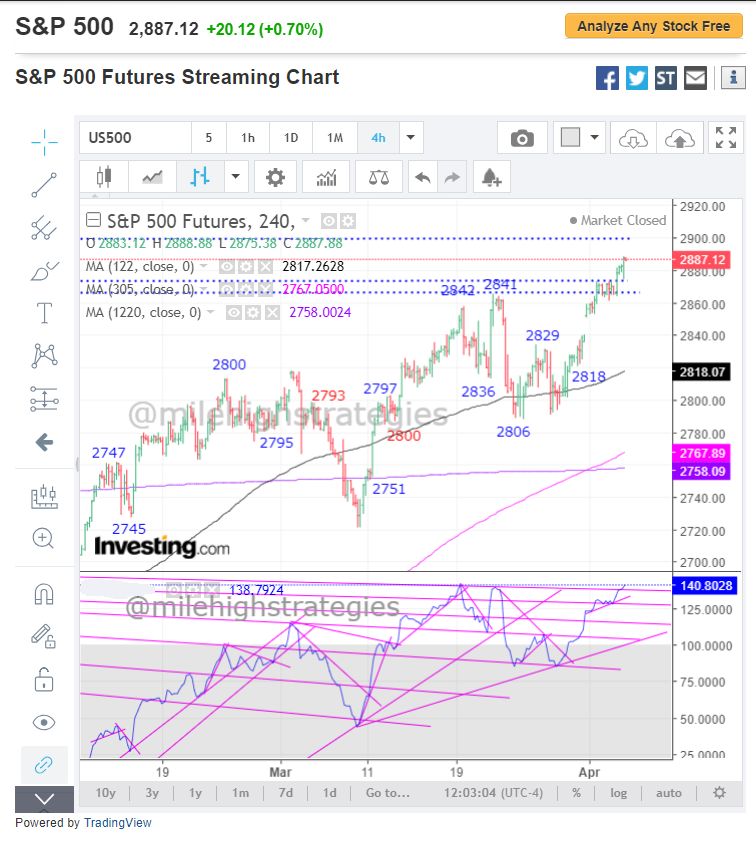 MARKET BREADTH – Looking to market participation, there is still broad breadth – lots of participation throughout the US equities markets – which is honestly being fueled by foreign capital migration, more than domestic participation…
Regardless, with the cumulative advance/decline line continuing to make new highs (leading the market higher), we have yet to reach an important top… watching.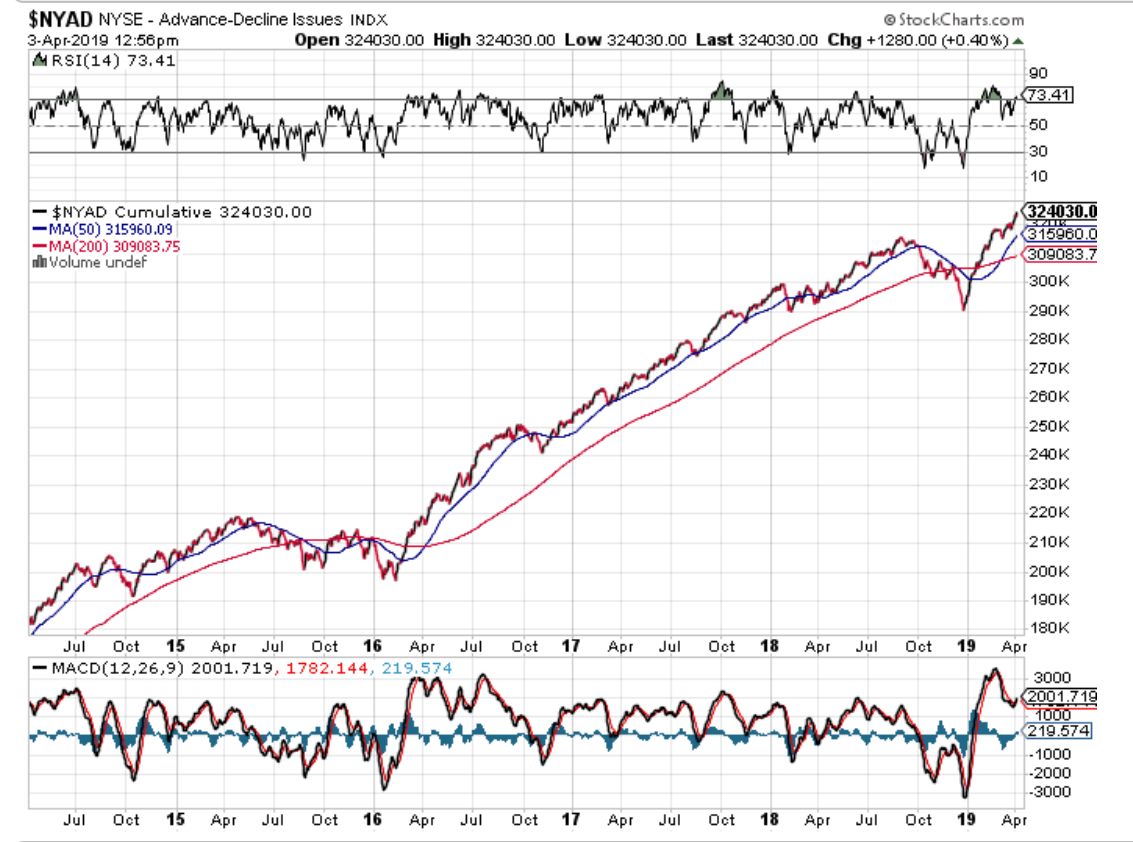 DOW THEORY – For you fans of Dow Jones Theory, the Dow Transports need to be confirming the new leg upward on the Dow Jones Industrial Average for it not to be considered a bull trap…
As of today, the Transports are confirming and slightly leading the Industrials… watching.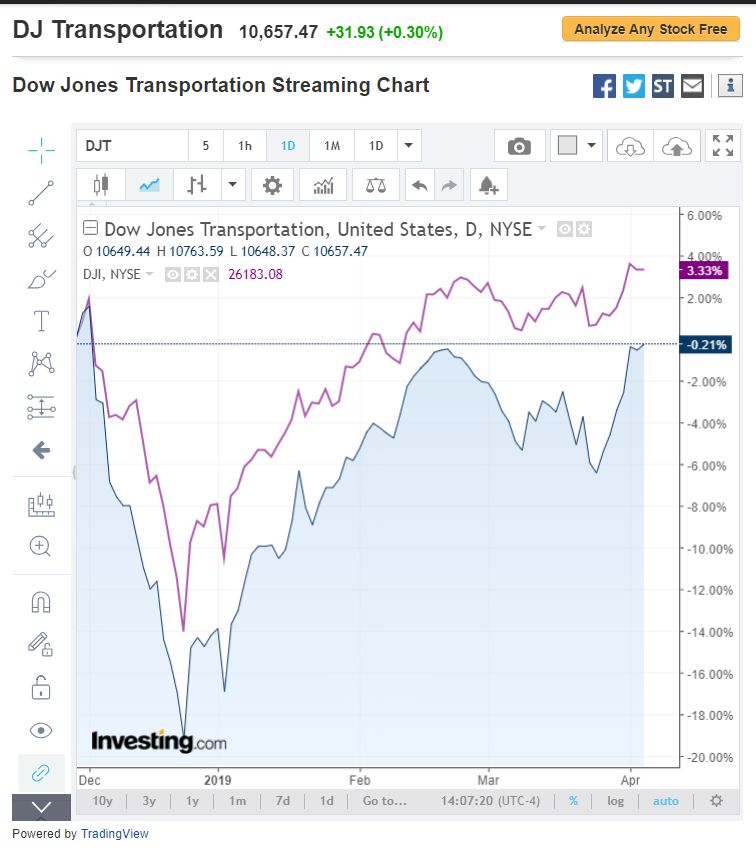 SPX – While I realize the month of April has just started, I always keep tabs on what the momentum indicator line is doing at all the time frames…
Here's the monthly SPX with the momentum indicator line below… as you can see, at the monthly level, there are three DTLs overhead…
I suspect the signal line will reach the first one this month, pause, then move upwards towards the next two into year's end… watching.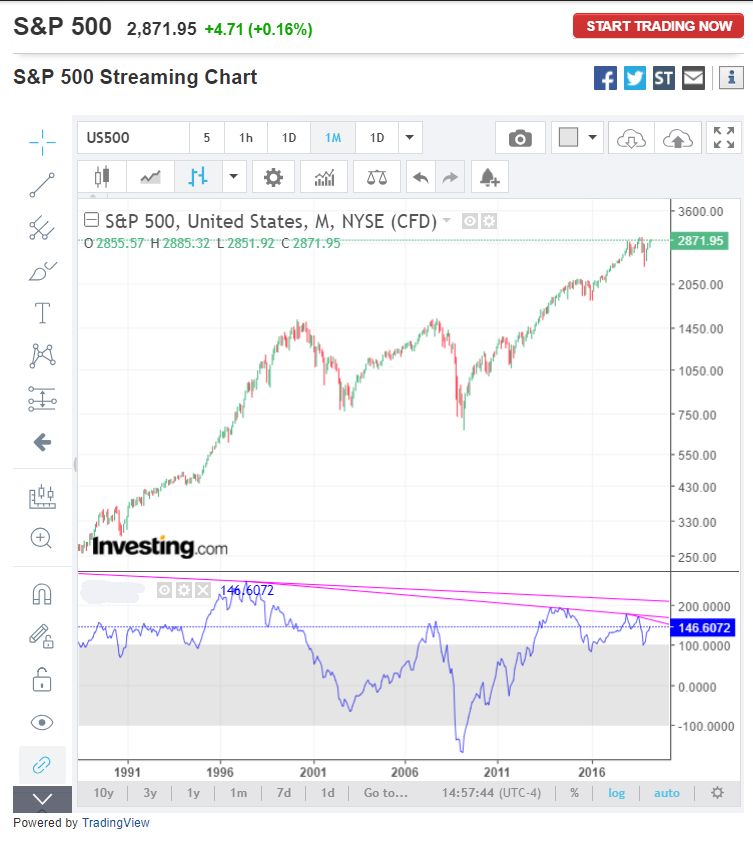 SP00s (post-closing comments) – SP00s – the SP00s close the day with gains, though well off the highs of the day, and that afternoon swoon brought the momentum indicator line very close to crossing over its UTL…
So for now, the trend remains upward, though that could change over night…
My SAR swing system remains long from 2818… watching.
I published a chart of the Dow Transports earlier today to show that they are, according to the Dow Theory, supporting the rally in the Dow Industrials thus far…
I also published the 1-year and 5-year daily charts of the NYSE cumulative advance/decline lines that show that thus far, market breadth is good and still supporting higher prices…
I was curious about the small caps, so here is a comparative chart of the Russell 2000 (RUT), SPX, Dow and NASDAQ Composite (NDX)…
This chart dates back to May 2018, and over that time, you can see that the RUT is lagging behind the other three major US indices, yet it's too early to suggest that the small caps are doing anything but under performing…
They can under perform, as long as they confirm new highs when we get there… watching.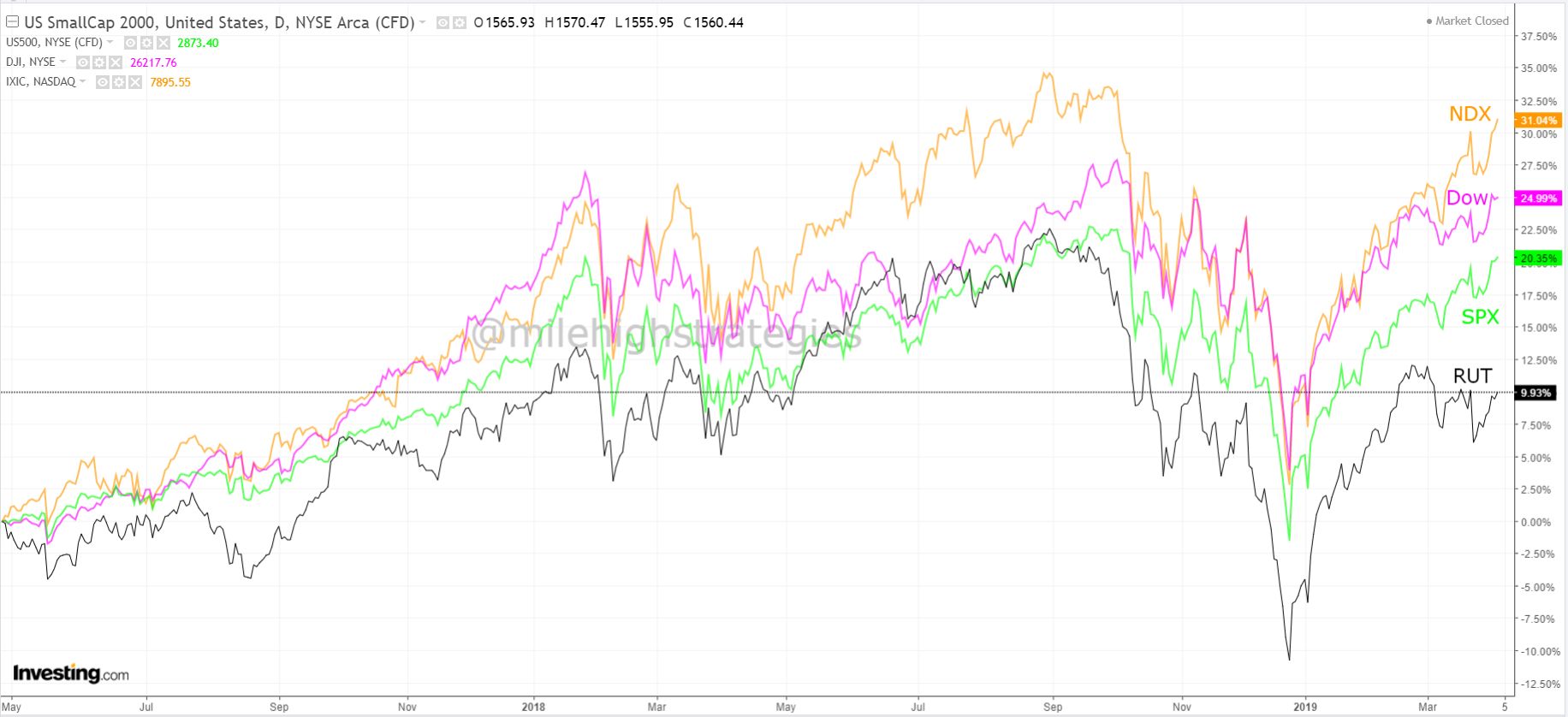 Link to larger chart:  Link