SP00s (pre-opening comments) – the SP00s 240-min price bars start the day with a potential bullish flag/pennant formation that targets the high 2930s…
The momentum indicator line on the 240-min SP00s chart paused at the lower of the two highest DTLs, which is to be expected, so now it is moving between two DTLs and two UTLs, and methinks the breakout will be upward again, as new ATHs beckon…
My SAR swing system remains long from 2897… watching.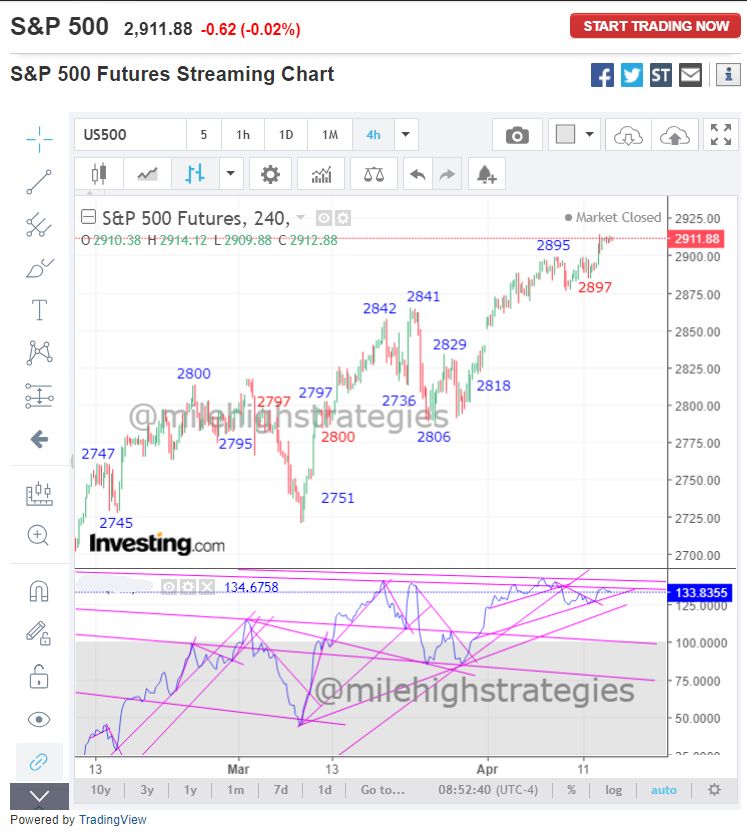 SP00s – Because of lots of obligations today, I'm watching today's markets with interest, while very active in my other business in the environmental services industry…
This is the momentum indicator signal line on the 240-min SP00s chart… at the 10:00 am bar, it fell below its UTL, though is now quite a bit recovered from where it was an hour ago…
A close below this UTL at the 2:00 pm would be another reversal signal back to short, though I think the SP00s are going to recover into the close and the momentum indicator line will hook back upward above the UTL… watching.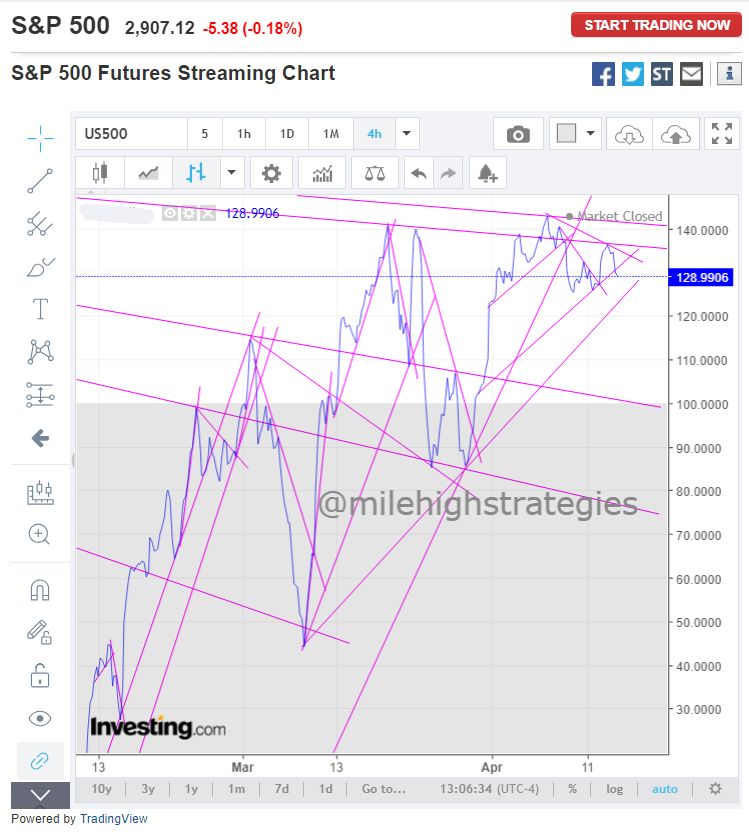 SP00s – YAAAAWWWWNNNN… the SP00s end the day with a small loss, though well off the lows of the day…
What I said at the 11:00 am MDT post came to pass – the price low was in and the SP00s continued to reduce their losses, AND the momentum indicator line hooked at the 2:00 pm bar…
At this point, another leg down would likely create a SAR reversal, though at the close of regular trading, my SAR swing system remains long from 2897… watching.