SP00s (pre-opening comments) – the SP00s start the day close to where they ended, though early in the globex session over night, they nearly revisited the lows from yesterday's regular trading session…
At this time, even though there has been considerable price volatility on a daily basis, price is showing compression… and while it may not breakout today, it will soon enough, and the flat bottom is typically the side to which it will break…
My SAR swing system remains short from 2829… watching.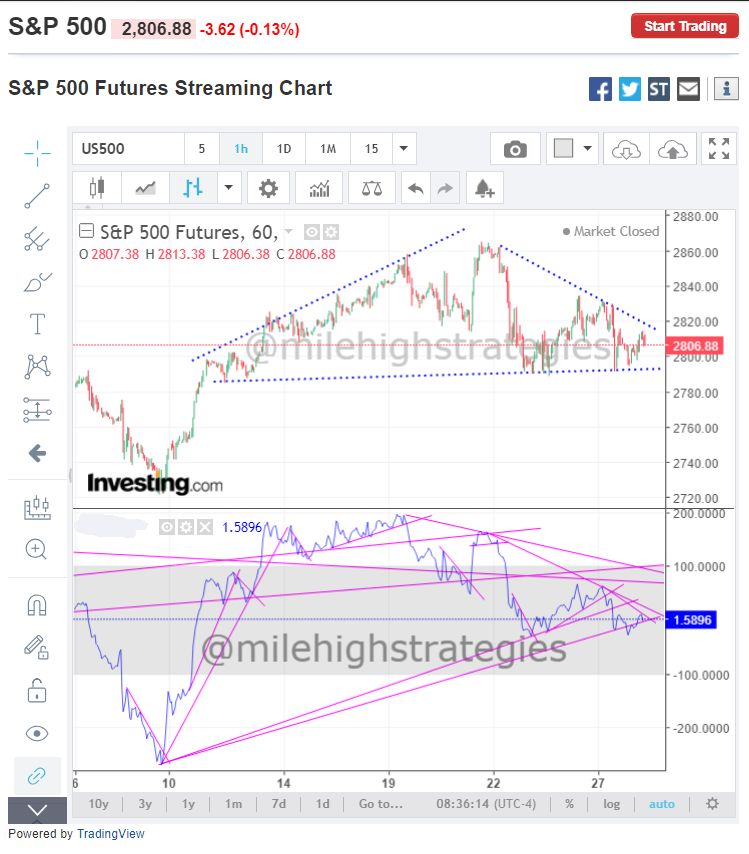 SP00s – the opening bell showed again the amount of price fluctuation you can see early in the day, as price rallied up to the DTL, but then faded…
And the momentum indicator line on the 240-min SP00s chart also pushed upward to just above the DTL, but then hooked as price faded into the 10:00 am bar – hence the reason to allow the bar to close, to decide if a reversal has taken place – RULES, NOT FEELINGS, RULE THE TRADING WORLD…
Without a new swing high or a new swing low, the fractal count is not certain, though I still favor a downward break to complete wave-c:b:(x):(iv)…
My SAR swing system remains short from 2829… watching.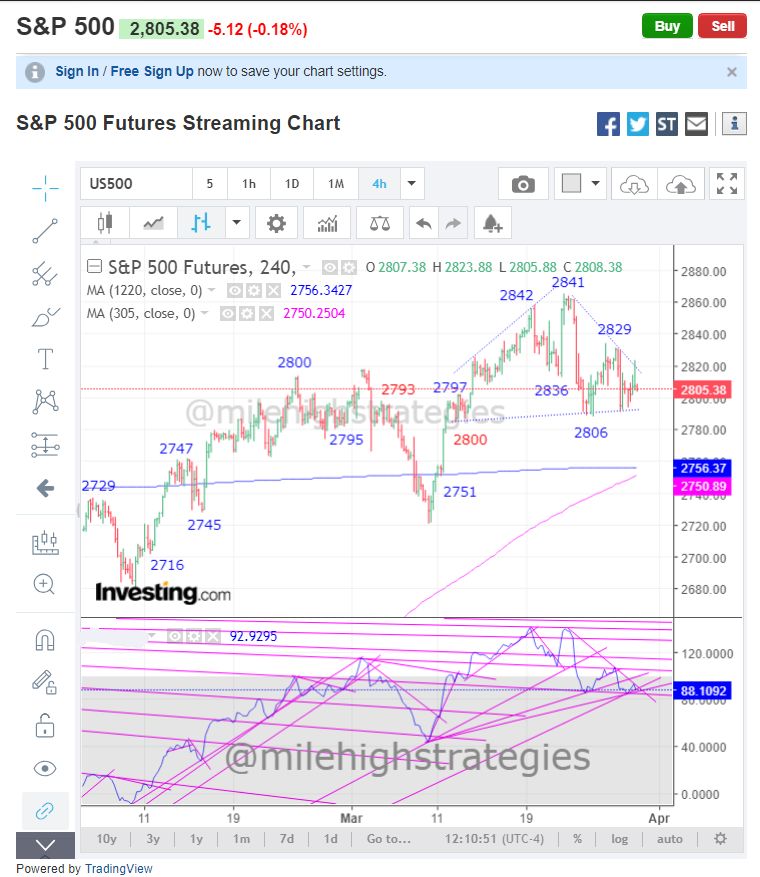 SP00s – Understanding that momentum is what determines trend, and because momentum is not dropping as I thought it might, perhaps then it will not at this time…
With that said, here is a potential fractal count that would not necessarily require lower prices from here, but allows for wave-c:b:(x):(iv) to be complete in this price compression, then to spring upward sooner than later in wave-c:(x):(iv) towards new ATHs… watching.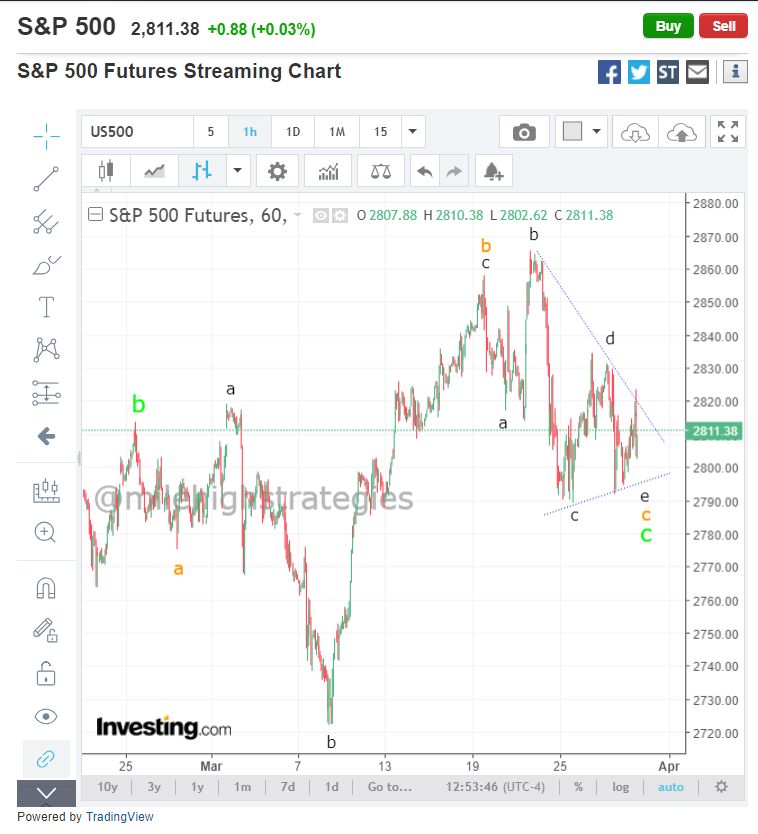 MARKET BREADTH – Taking a look at cumulative market breadth – $NYAD – the daily cumulative advance/decline line on the NYSE, it also seems to suggest the same possible fractal count, as breadth leads the market, and breadth is pushing back upward to new ATHs… watching.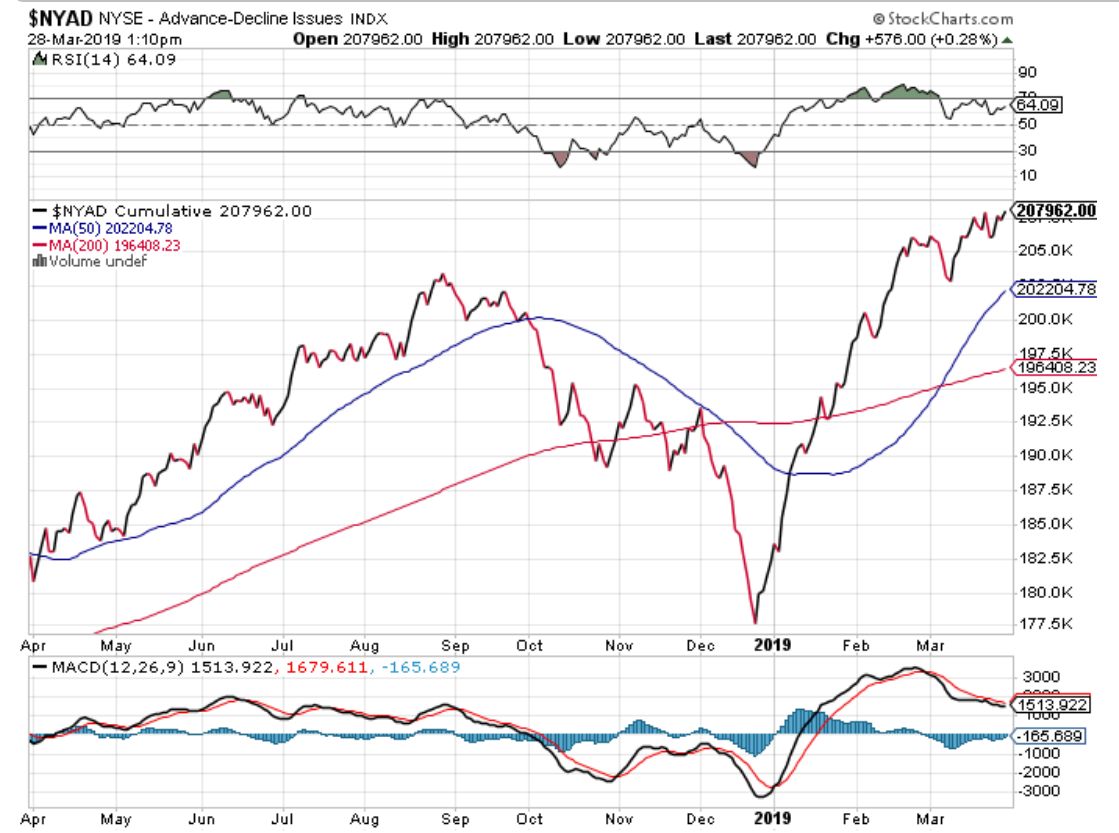 SP00s – Jumping over to the daily SP00s chart, if wave-e:c:b:(x):(iv) completed today, this is what the fractal count would look like, with wave-c:(x):(iv) starting now, with a target of either ~3040 or ~3290 into the July time-frame… watching.
Gold – When I was asked last evening about the price of gold, I said the ST trend had turned back downward…
Palladium is down another 7% today, so to be sure, there is some sympathy selling in gold, but it still doesn't change the technical analysis I pointed out last night… it's just a trigger…
SPX – IF that 60-min SP00s chart I posted earlier showing a truncated wave-e:c:b:(x):(iv) was correct, then tomorrow could be enough of an up day to trigger the "golden cross," where the 50-DMA crosses back above the 200-DMA… watching.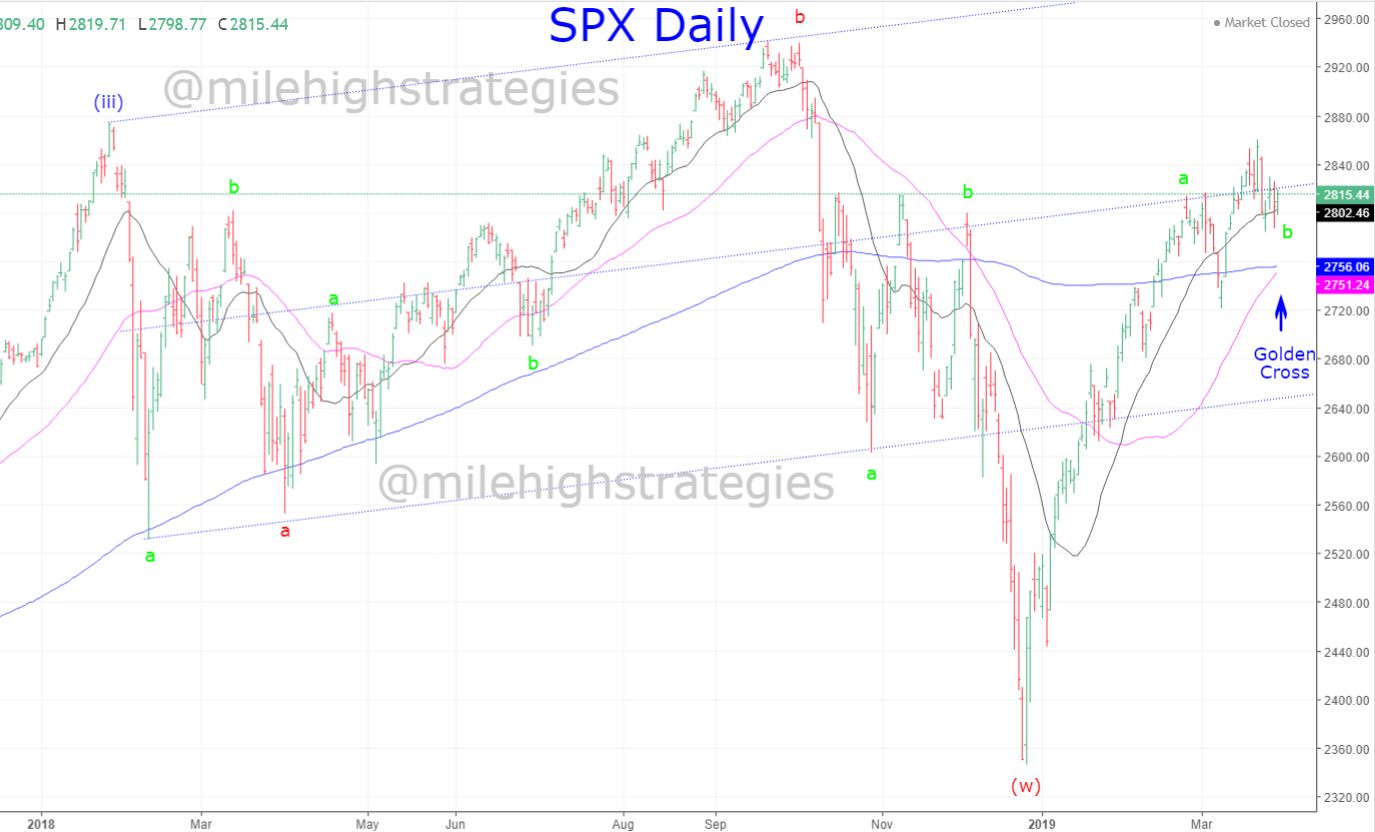 Link to larger chart:  Link 
SP00s (post-closing comments) – if my take on the end of wave-b:(x):(iv) today is correct, with a contracting triangle, and a truncated wave-e, it starts to make sense that there were so many short-lived signals…
I had hoped to wait until after the 6:00 pm bar to post, so the momentum indicator line would push just a bit higher, but I have evening obligations, and the signal was triggered at the 2:00 pm bar, so my SAR swing system reversed back to long from 2818… watching.
I also included the spreadsheets for the regular and aggressive trading models.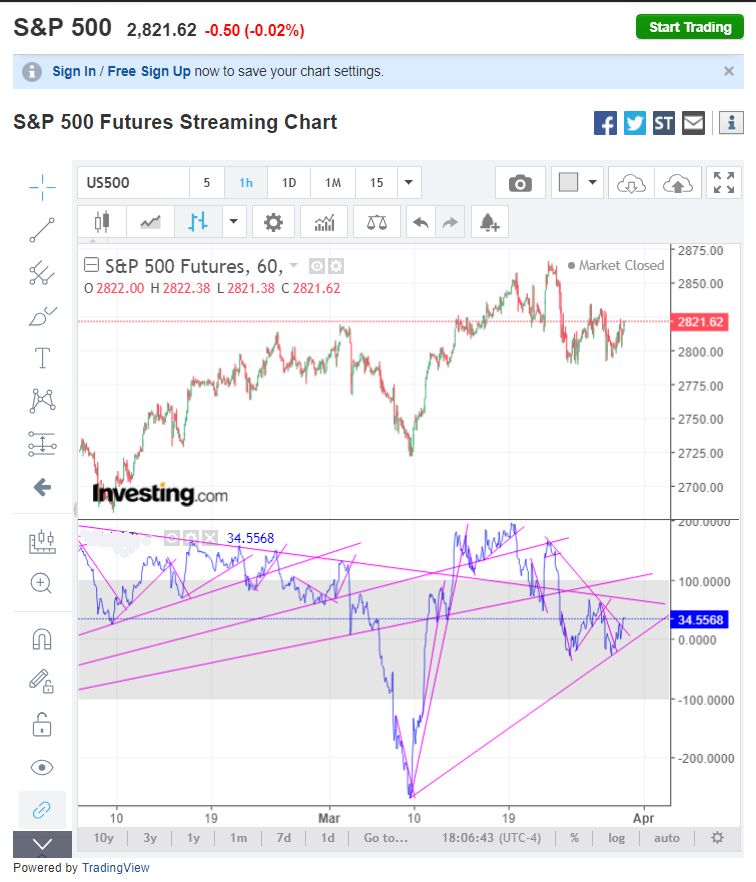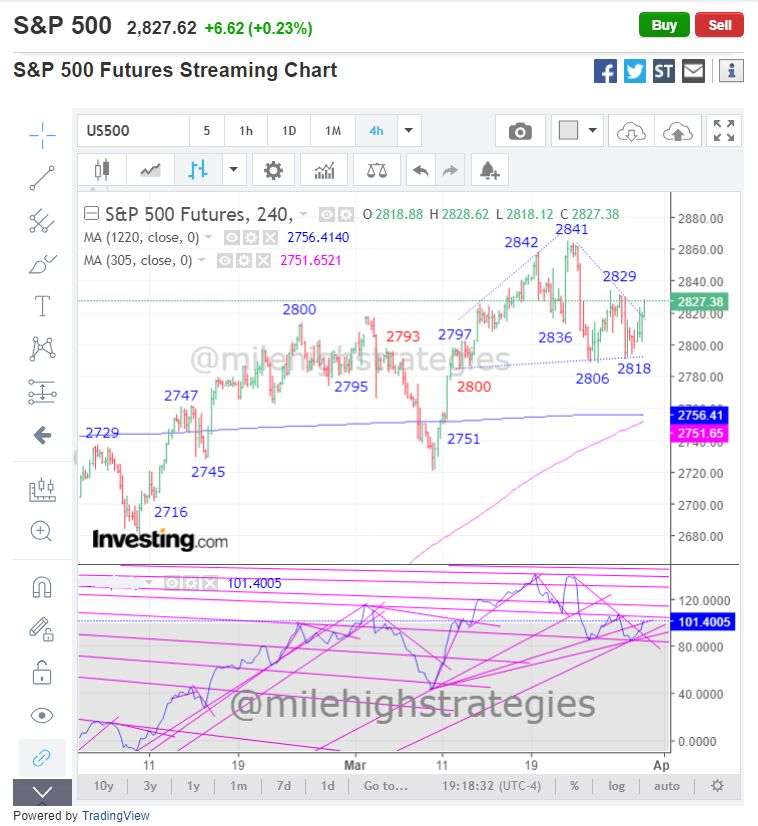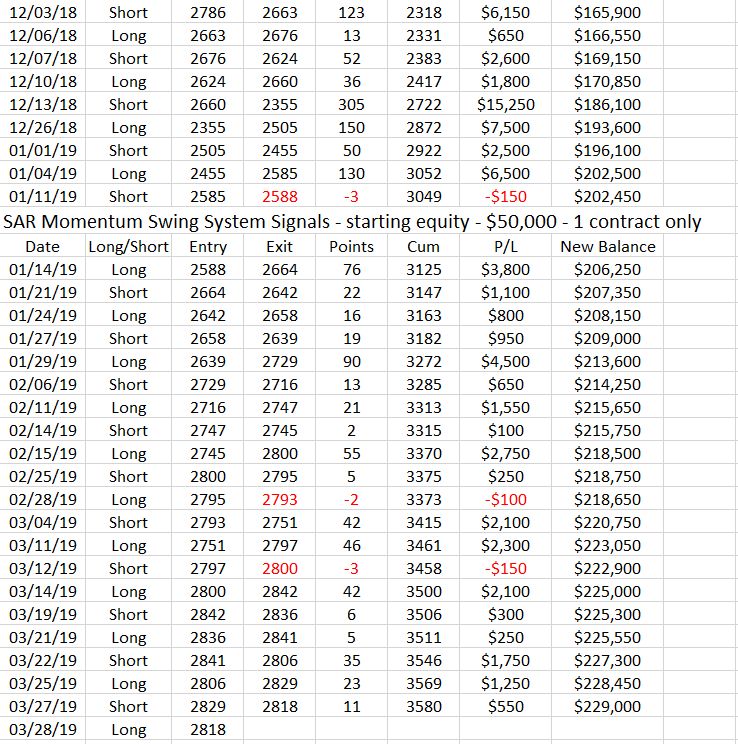 How is your trading account doing this year?
If not so good – I CAN HELP – just DM me or comment on this thread, and I'll get back to you soon…