SP00s (pre-market opening comments) –  overnight in the globex session, SP00s continued back down towards yesterday's low, though did not print a new low…
The 240-min momentum indicator line is coming into a cluster of latent TLs that may provide some support today, though I suspect price is moving towards another retest of the 50-DMA, which is at ~2614 today…
My SAR swing system remains short from 2729… watching.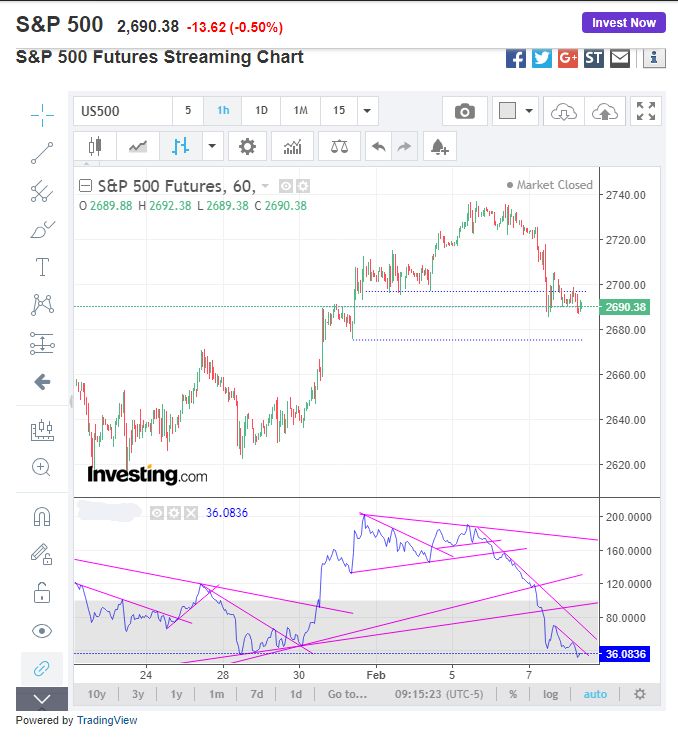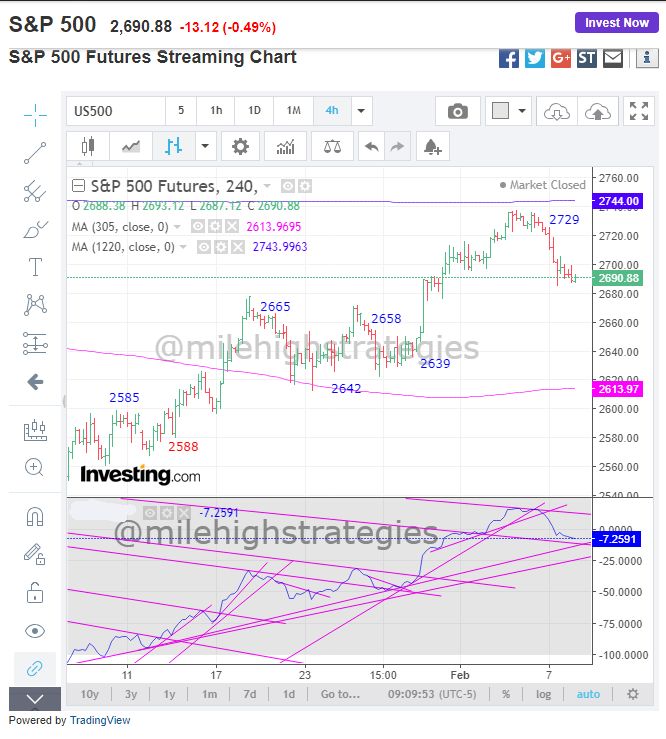 SP00s – The 9:00 time frame saw lower-lows on both price and momentum…
There's minor price support at the ~2675 prior pivot low, then below that is the 50-DMA (~2614)… watching.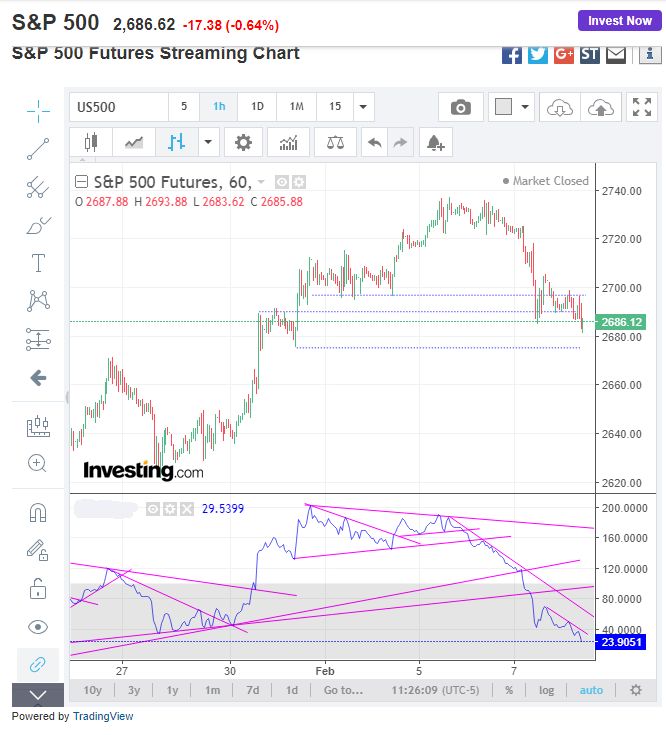 VERIZON – VZ is also one of the components in the Dow Jones Industrial Average that appears to be forming and ending diagonal triangle to complete its bull run…
At this time from a fractal perspective, wave-c:V is in progress, with upper targets of ~74.24 and ~86.90… watching. @investingcom @verizon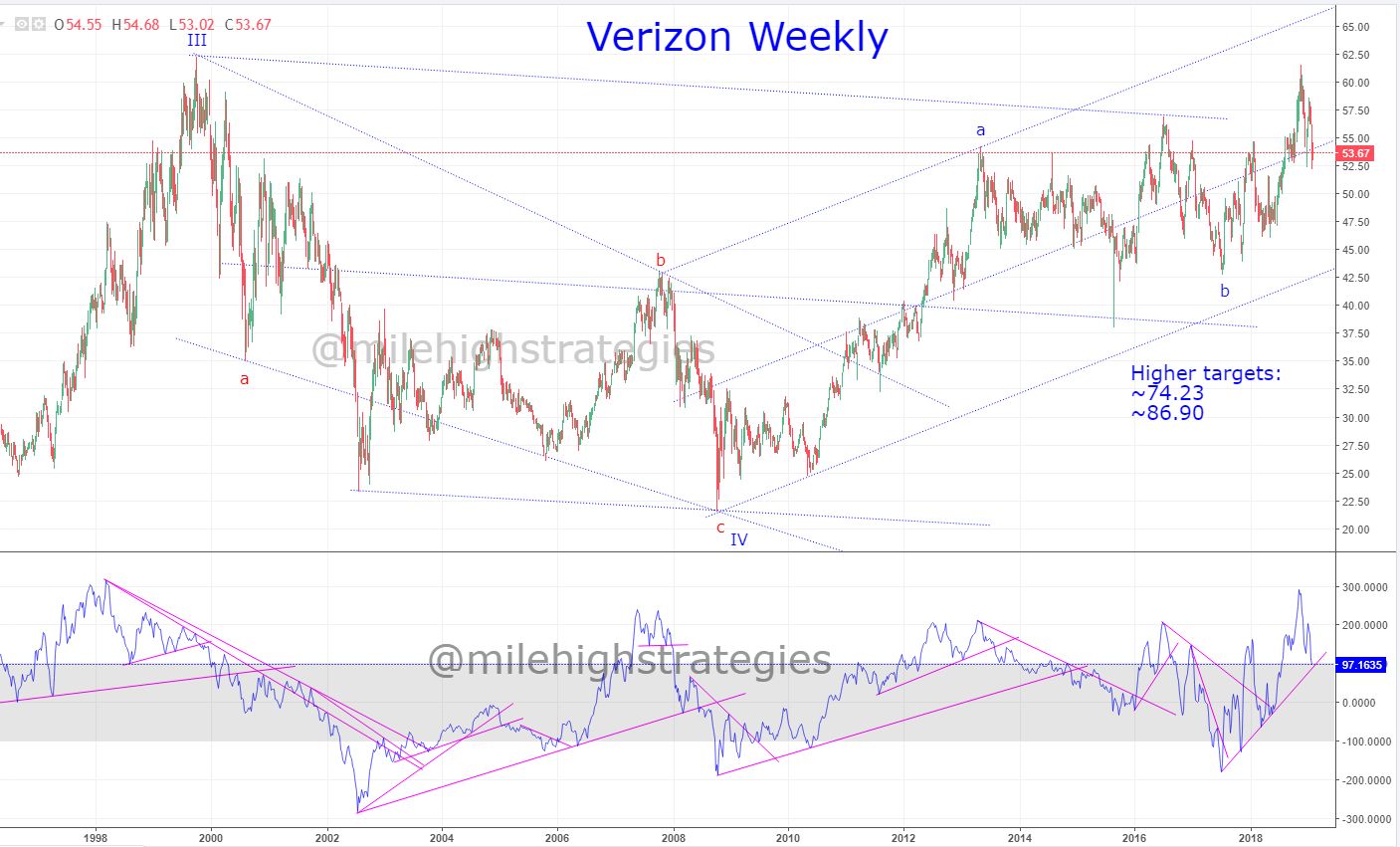 Link to larger chart:  Link 
SP00s (after the close of regular trading) – And there you have it folks… the end of another trading week in the US of A…
While the earlier weakness rebounded into the close, and the three major indices for the US – Dow, SPX & NDX – closed their seventh consecutive week in the green (just barely with spinning top candles in all three), there was not quite enough umph to turn the SAR signal from short to long…
The 60-min chart did give a reversal signal, but it was not the case on the 240-min chart, so my SAR swing system remains short from 2729… watching.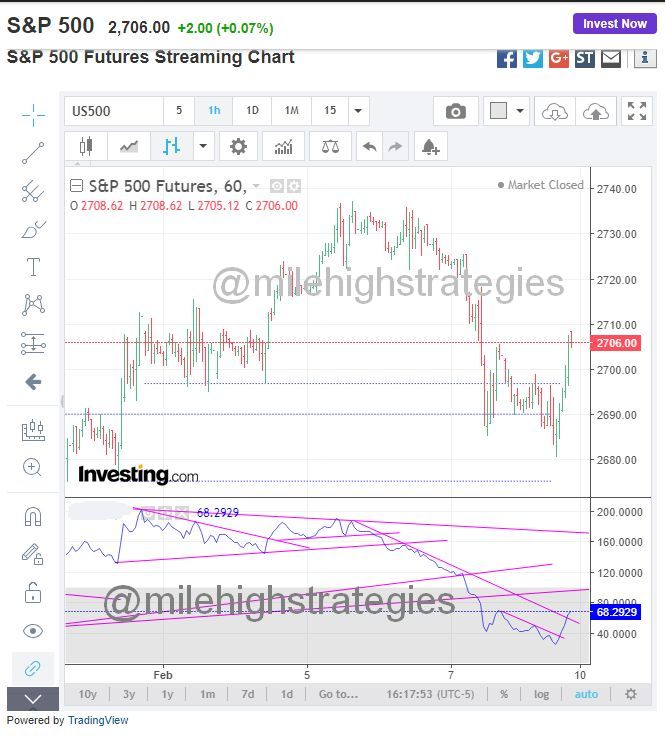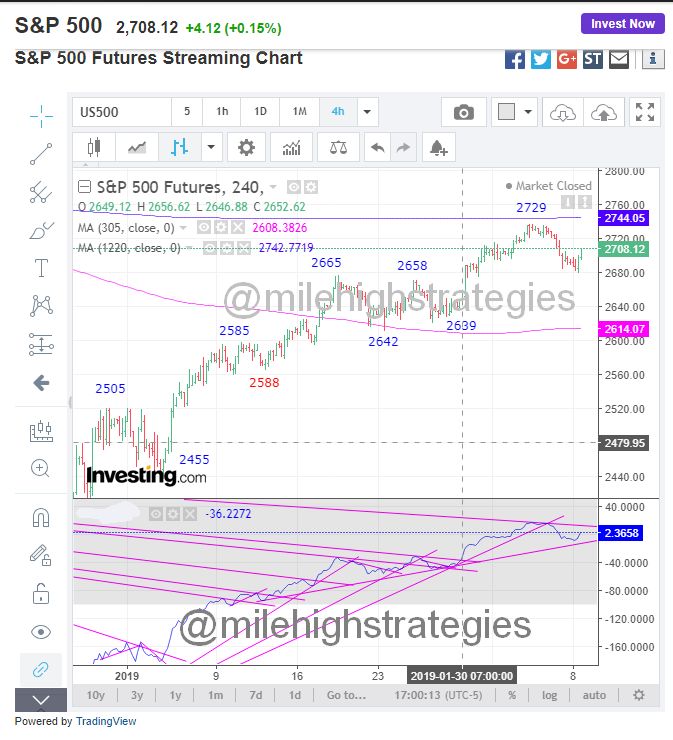 SP00s – This is the 240-min chart dating back to the ATH last October with all the swings from then until now…
I always do my TA homework, and I'm still looking for the SP00s to continue upward to the ~2800 range into the week of 2.15.19… but the truth is, the market is ALWAYS right, and may not agree with my TA… hence a trading system that is NOT dependent on my TA, but on the momentum's trend…
.
.
The TA gives me the price range to look for a potential change in trend, while the momentum indicator signal line decides the change in trend, regardless of what my TA suggests…
.
.
It's not a perfect trend trading system – there is no such thing – the more robust the system, the more susceptible to whipsaws it will be, so one tinkers for years to work out a sweet-spot middle ground that you hope becomes the "holy grail" of trading systems…
I've seen a lot of systems since my start in 1995, and think I've created that HOLY GRAIL of trading systems… if you're interested in learning more; DM me or leave a comment…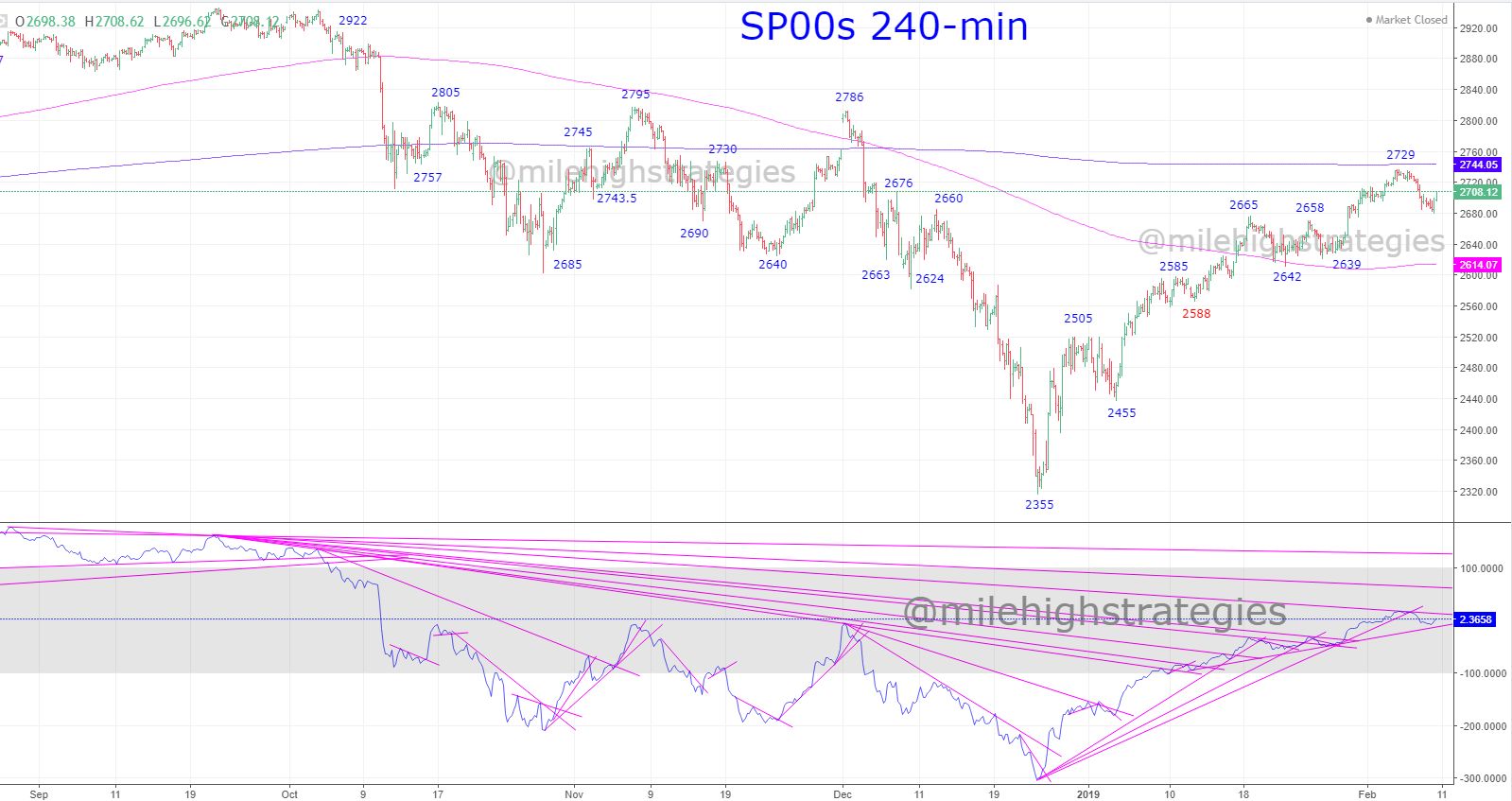 Link to larger chart:  Link