SP00s (pre-opening remarks) – I mentioned yesterday that the 60-min SP00s were already in a reversal, though at the closing bell, the 240-min SP00s had not yet closed (1-hour into the bar) below the momentum indicator line UTL…
At the 5:00 pm bar the reversal signal back to short was given, and my SAR swing system is now short from 2729…
The 60-min momentum indicator line is coming into support from the gray zone and another UTL, and the ~2700 has been previous support, so we'll likely see a pause in this range… watching.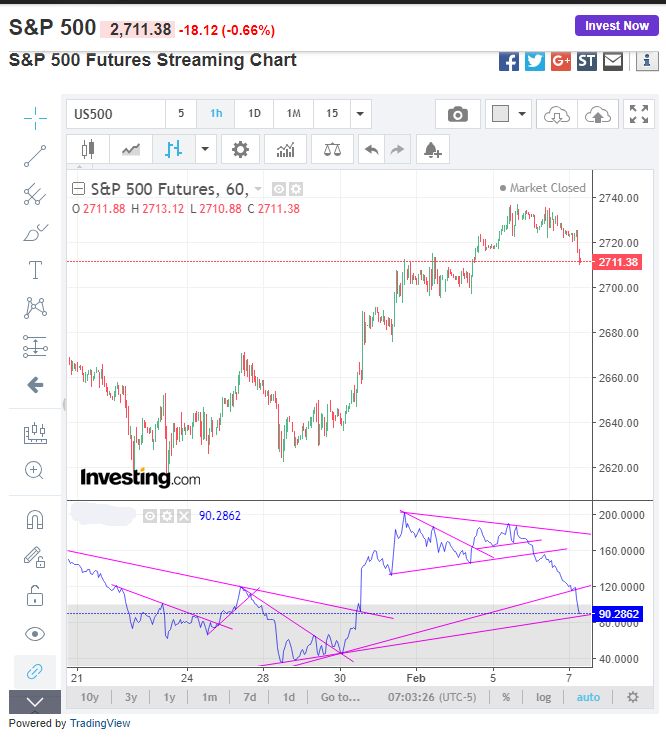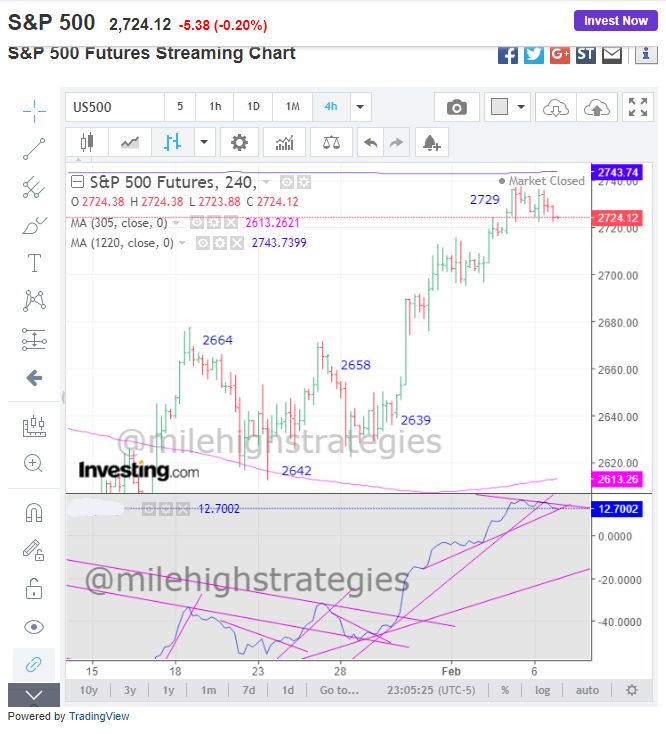 SP00s – The first chart was about an hour ago… the momentum indicator line broke downward through its next UTL…
As would be expected, the UTL provided some support, but the as I expected, price has dropped again and is testing support at the 2700 – let's see if it holds for now…
I'm in and out of meetings all day, so wil be monitoring, but remotely…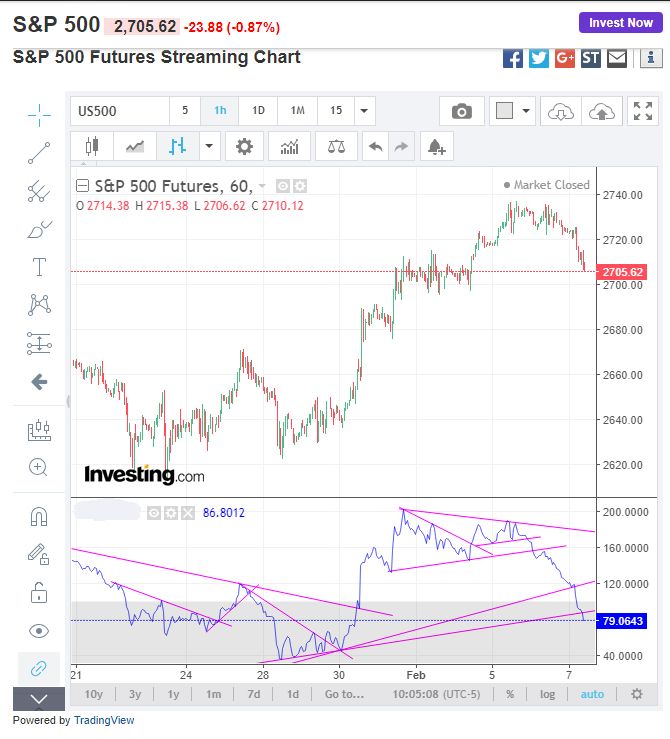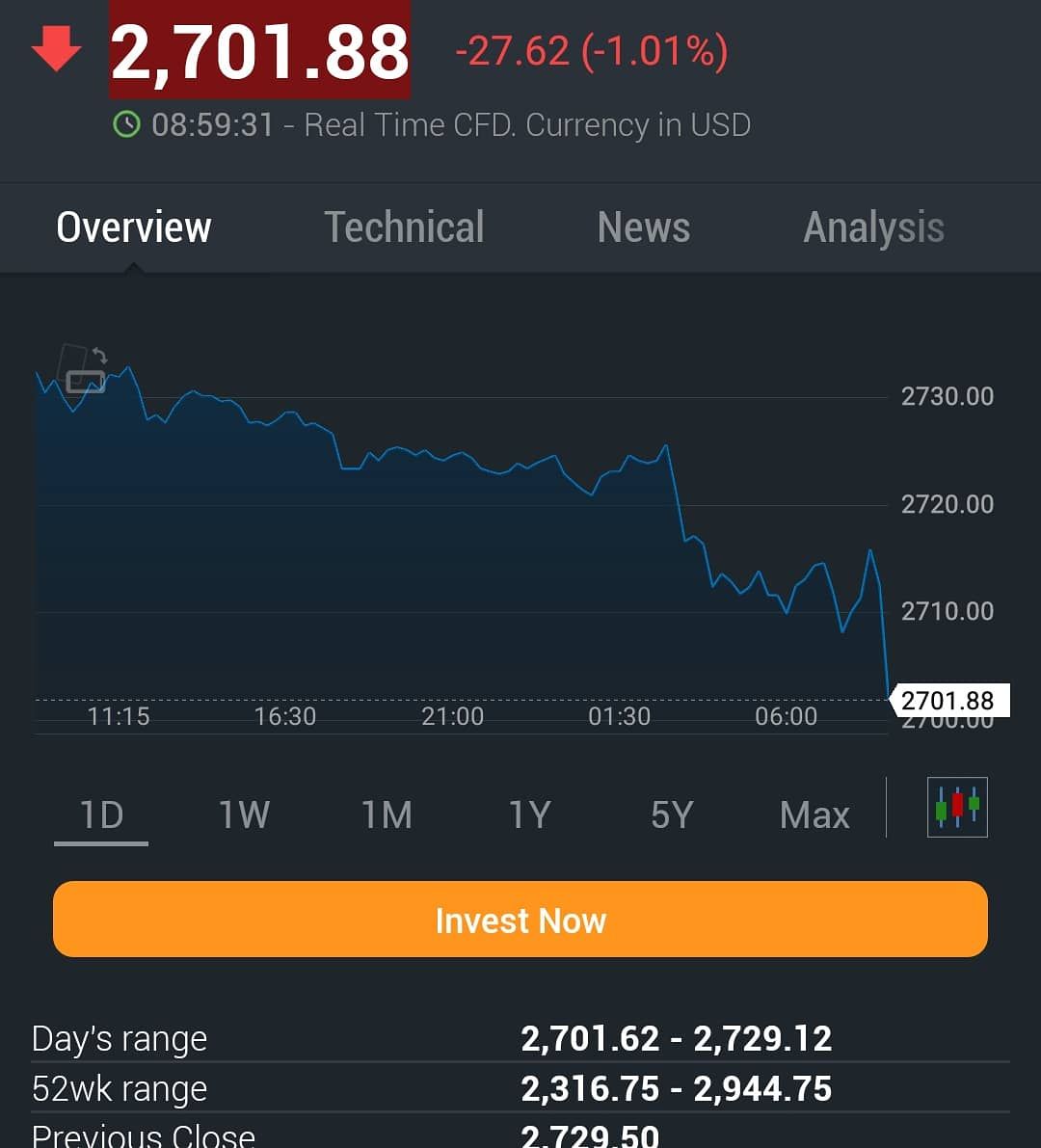 VISA – I saved this chart to my phone early this morning, since I knew I would be in meetings all day…
V is another component of the Dow Jones Industrial Average, and this is the daily chart (too little history for weekly right now)…
My fractal interpretation shows a similar count as the SPX, with wave-(x):iv in work now, and upper possible targets in the ~163 and ~187 ranges… watching.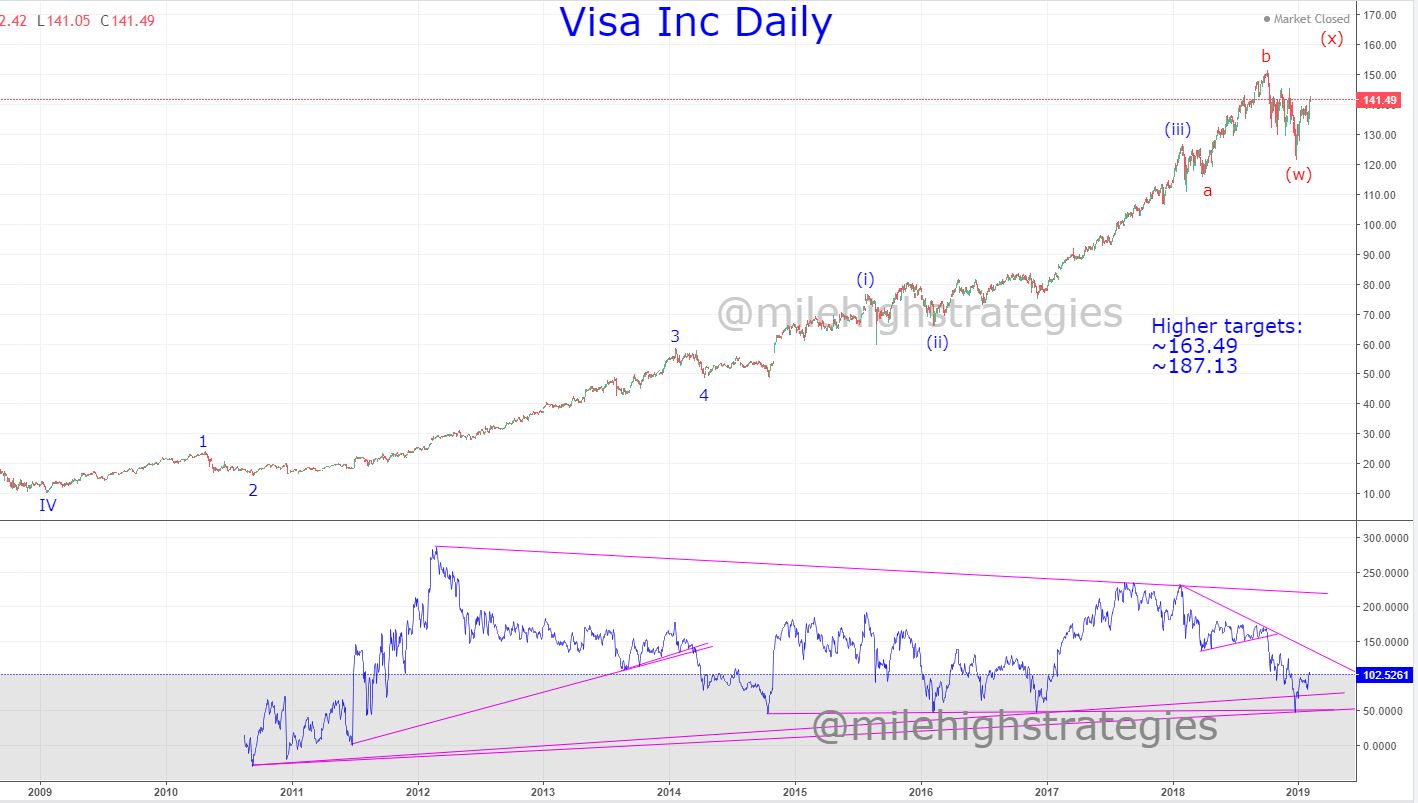 Link to larger chart:  Link 
SP00s (hours after the regular trading session) – I just got back into my office after a very long day of client meetings…
I still had the 60-min chart open, so that's all I'm going to post tonight…
.
.
The SP00s fell through the ~2700 range, came back up through it from beneath and then lost that range again into the close…
The next price support is down at ~2675, while the next momentum support is all the way down at the bottom of the gray zone… this correction could take the price back down to the ~2620 support level…
My SAR swing system remains short from 2729… watching.