SP00s (pre-market) – as I said last night, the trend remains upward, and the minor pivot resistance that stood at ~2721 has been pushed through…
The next major resistance is at the 200-DMA , which stands at ~2743…
My SAR swing system remains long from 2639… watching.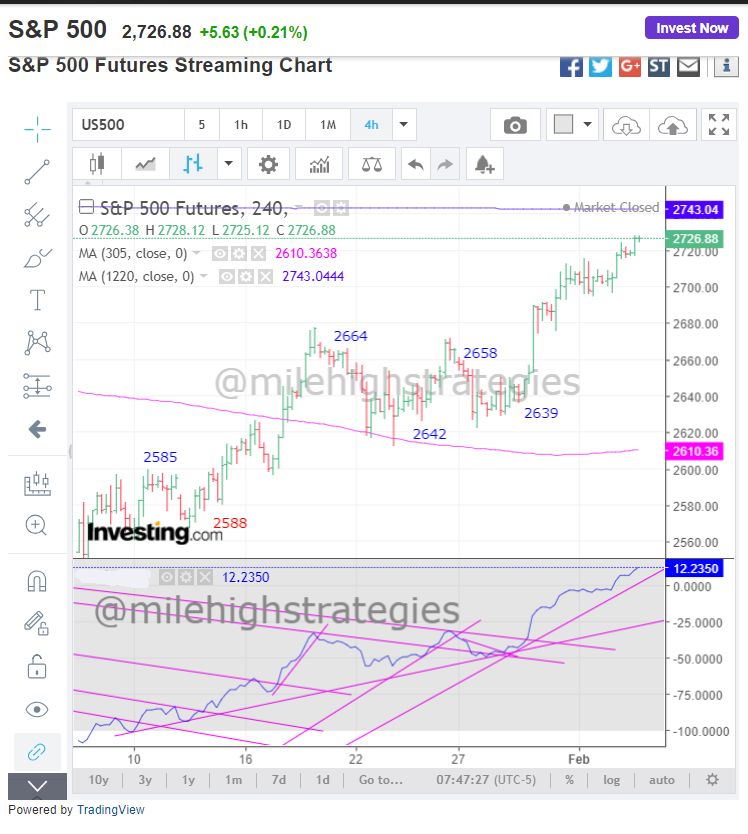 WALT DISNEY – DIS reports earnings today after the close of regular trading…
DIS seems to lead the market, and while I have a valid fractal interpretation on the chart, the recent rise could also be the end of wave-b:4 (red), with wave-c:4 still in work…
Additional upward targets include: ~147.79, ~173.03 and ~213.88… watching.
DIS did beat expectations and is trading up about .4% after hours.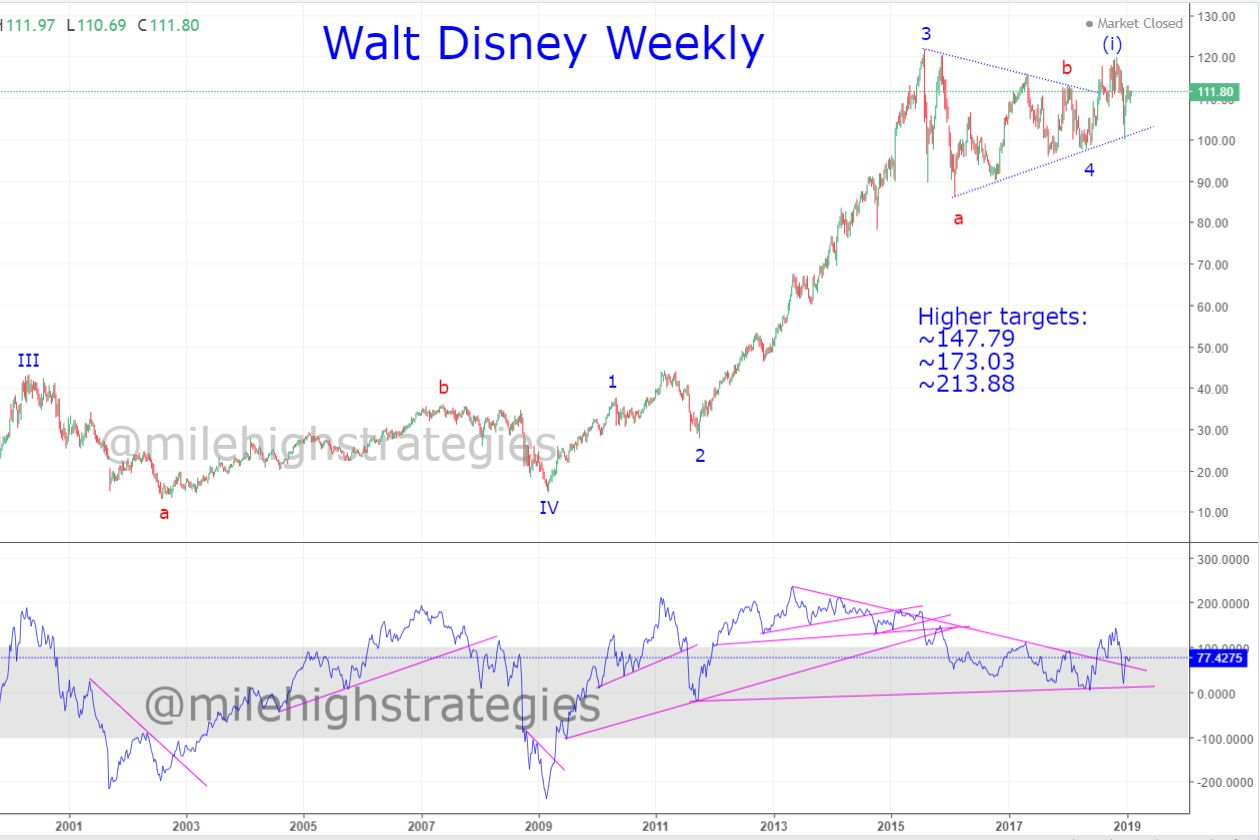 Link to larger chart:  Link
SP00s (after the close) – The SP00s continued upward as I said this morning, though they were not quite able to tag that 200-DMA…
Another issue I've been watching for the past two days – during the regular trading session – is that the SP00s have been consistently trading at a discount to the underlying cash market…
The second chart is the 15-min SPX – it closed the day at 2737.70…
The front contract is now the March '19 contract, and it should be trading at least several points of premium higher than the SPX, but instead for the past two days, it's been discounting (backwardation) the future…
This may resolve itself with tonight's State of the Union speech, or the futures traders are saying they think the market is going lower… we shall see…
As of the time of this posting, my SAR swing system remains long from 2639… watching.