On 1.4.19, I published a forecast calling for the SPX to recover from the hard correction of December 2018 to new ATHs in months, rather than years, or if at all, that many in this community were calling for, and now the SPX is to within one half of one percent of the forecast I made that day…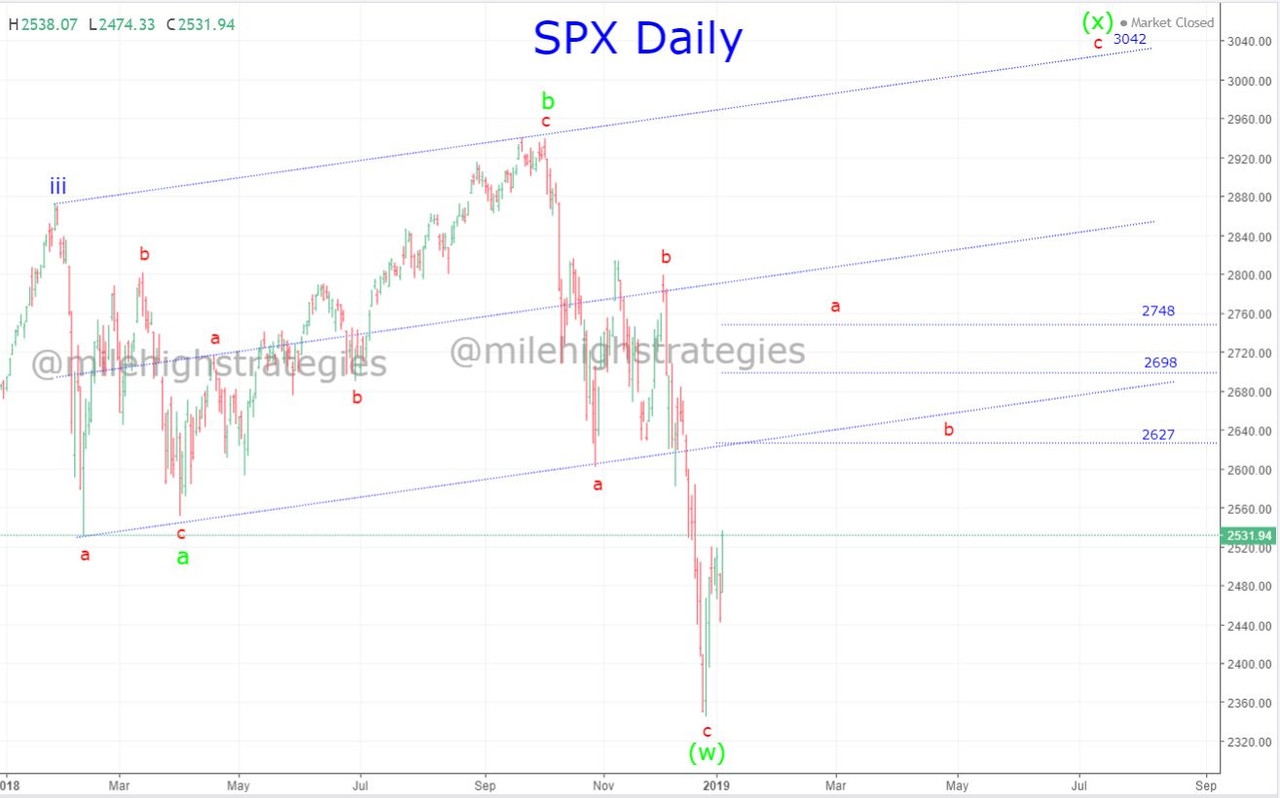 Link to larger chart:  Link
SPX Daily chart as of 7.26.19: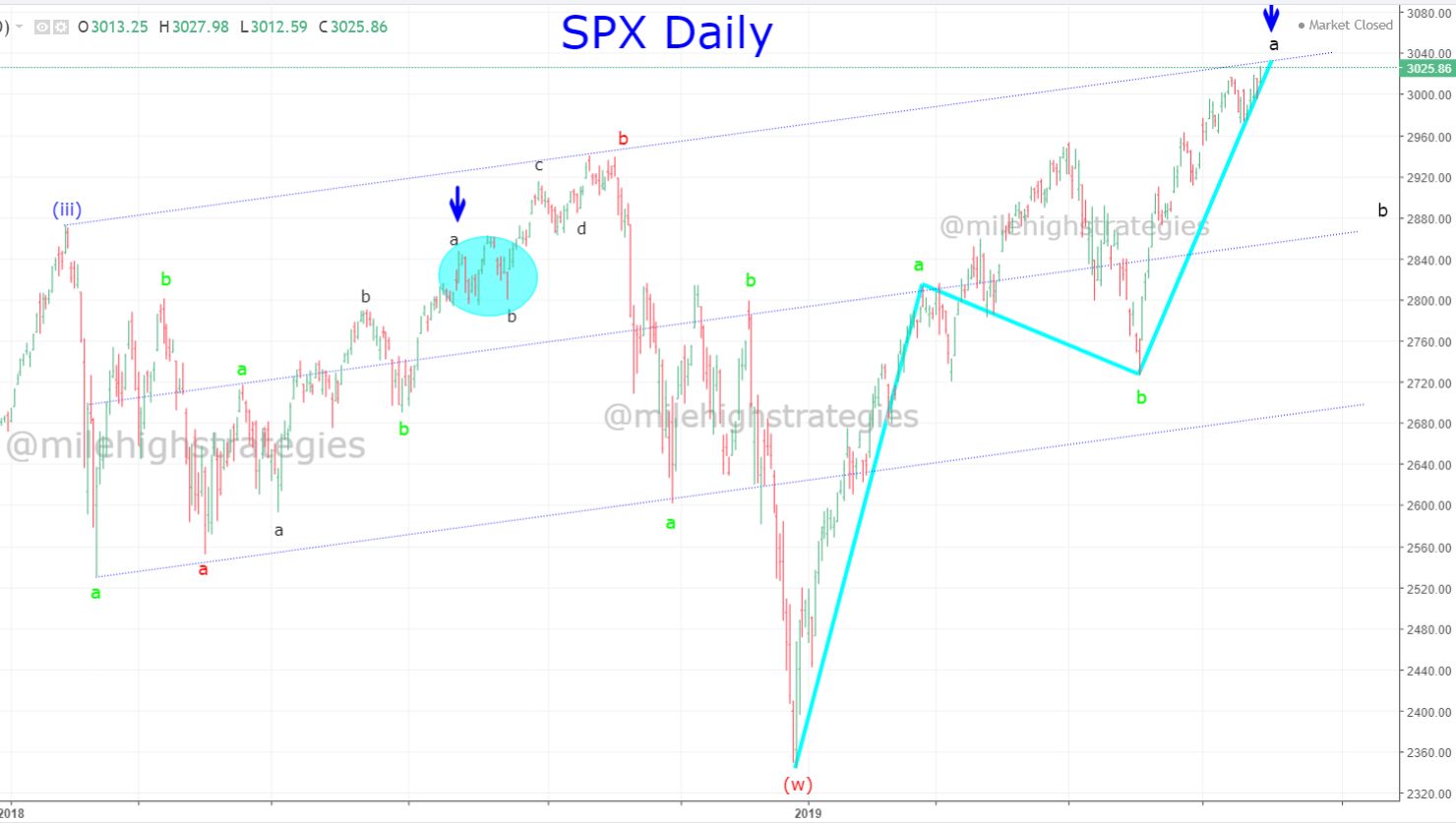 Link to larger chart:  Link
Though the thing is, this top does not end the bull market run for this year, it simply marks an intermediate-term (IT) top, though the long-term trend remains in tact, and the SPX will continue making new ATHs into year's end.
Going back to the 1.4.19 forecast… as time progressed, the market breadth seen off the December lows was incredibly strong and rare – it had only been seen a few times over the past 50+ years – 1962, 1970 and 2009, and the SPX increased in every case, +25%, +28% and +50%, respectively, over the following 12-months…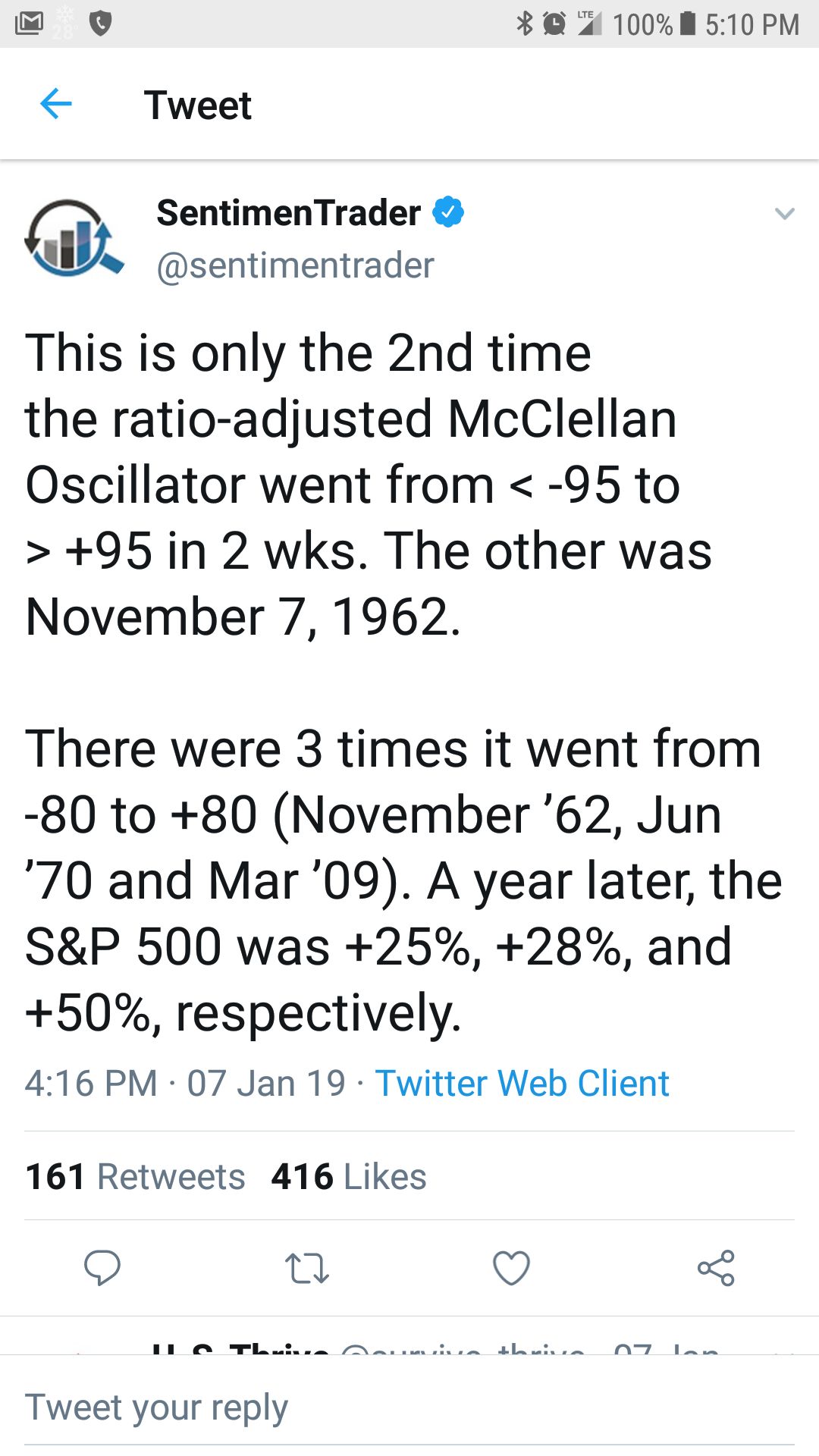 This technical statistic made me consider that the fractal was going much higher than just to the ~3040 range, but to the next higher target zone of ~3290 into year's end…
The chart below is the SPX daily chart I published on 2.15.19, forecasting a fractal that would eventually shoot much higher than the ~3040 range I was initially looking for…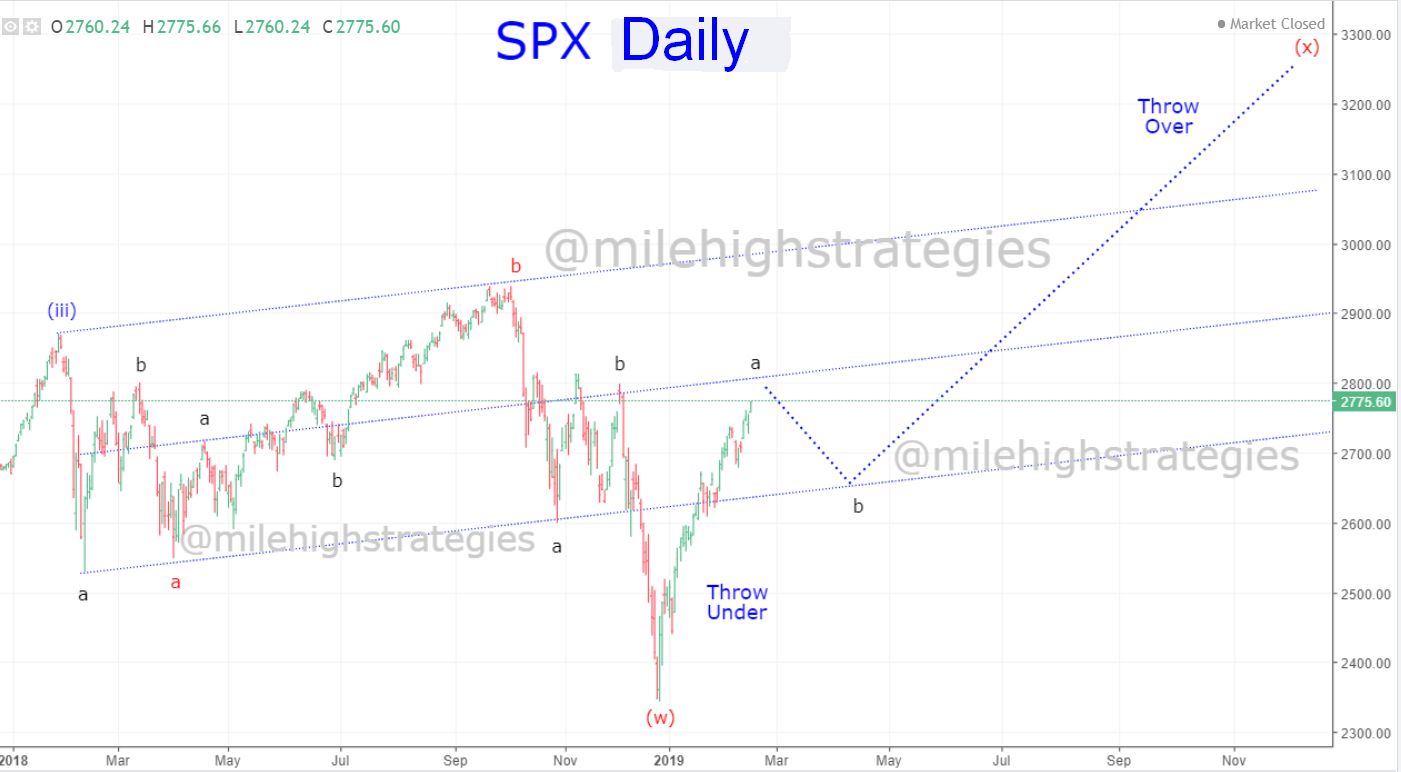 Link to larger chart:  Link
As another month or so passed, and it seemed a running b-wave fractal, similar to the one that formed in 2018,  was forming, so I published an update/revision to the SPX daily chart on 3.29.19,  keeping that ~3040 target as an IT pivot point, and it has played out pretty much to form…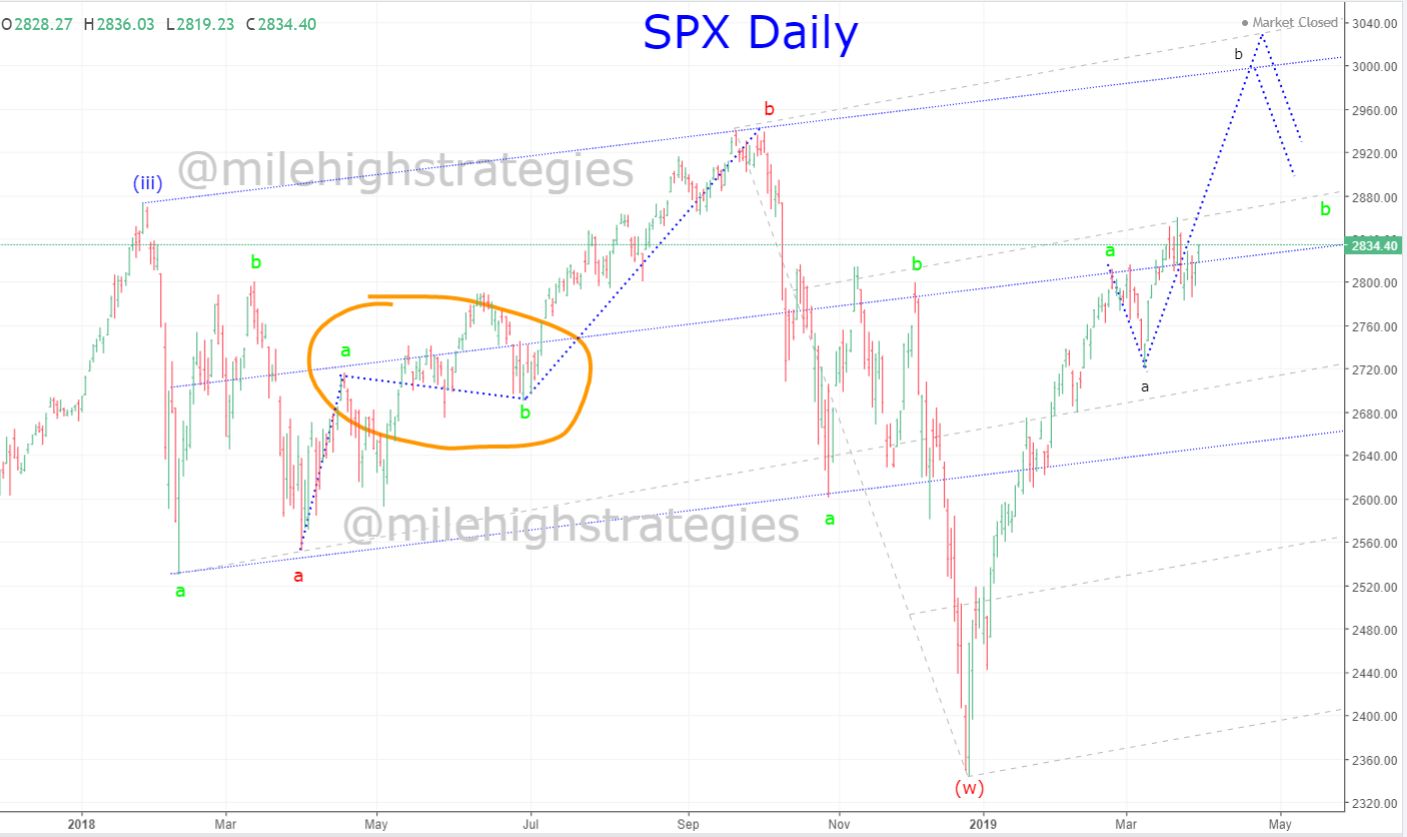 .
.
This last chart is also Friday's daily SPX chart, integrating both of the previous two charts, and still looking for that ~3290 wave-(x):(iv) high into year's end, though with a pause at the ~3040 range…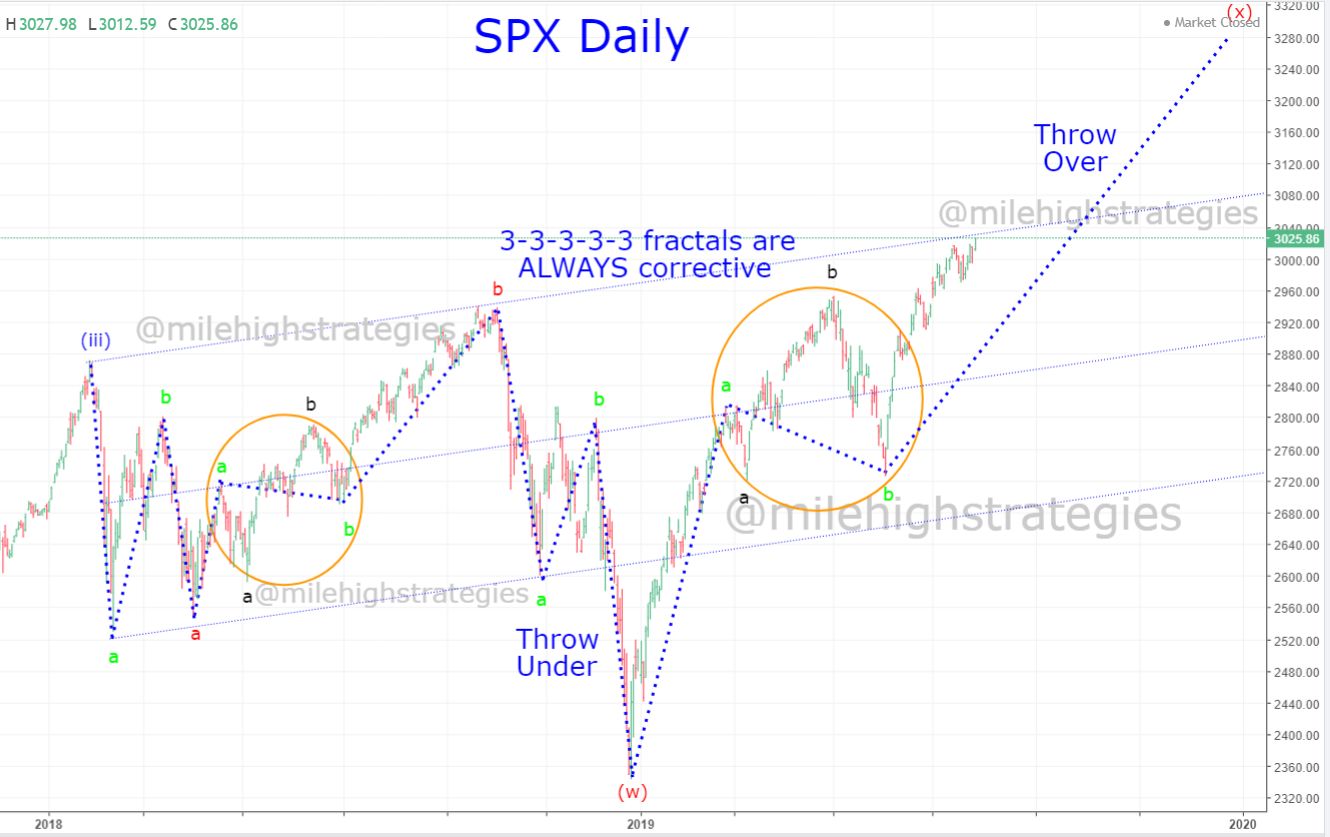 Link to larger chart:  Link
So while I'm looking for an intermediate-term (IT) swing high next week, it's also NOT the end of this upward move… watching.