In December 2018, when the SPX fell downward out of the corrective channel that I anticipated it would follow (above), dropping to the ~2350 range, I realized, when my alternate lower target was hit to within 3.5-points on three waves down, that a more complex fractal, a double zig zag corrective fractal structure was developing instead, and on 1.4.19, forecast the SPX to rise to new ATHs within months.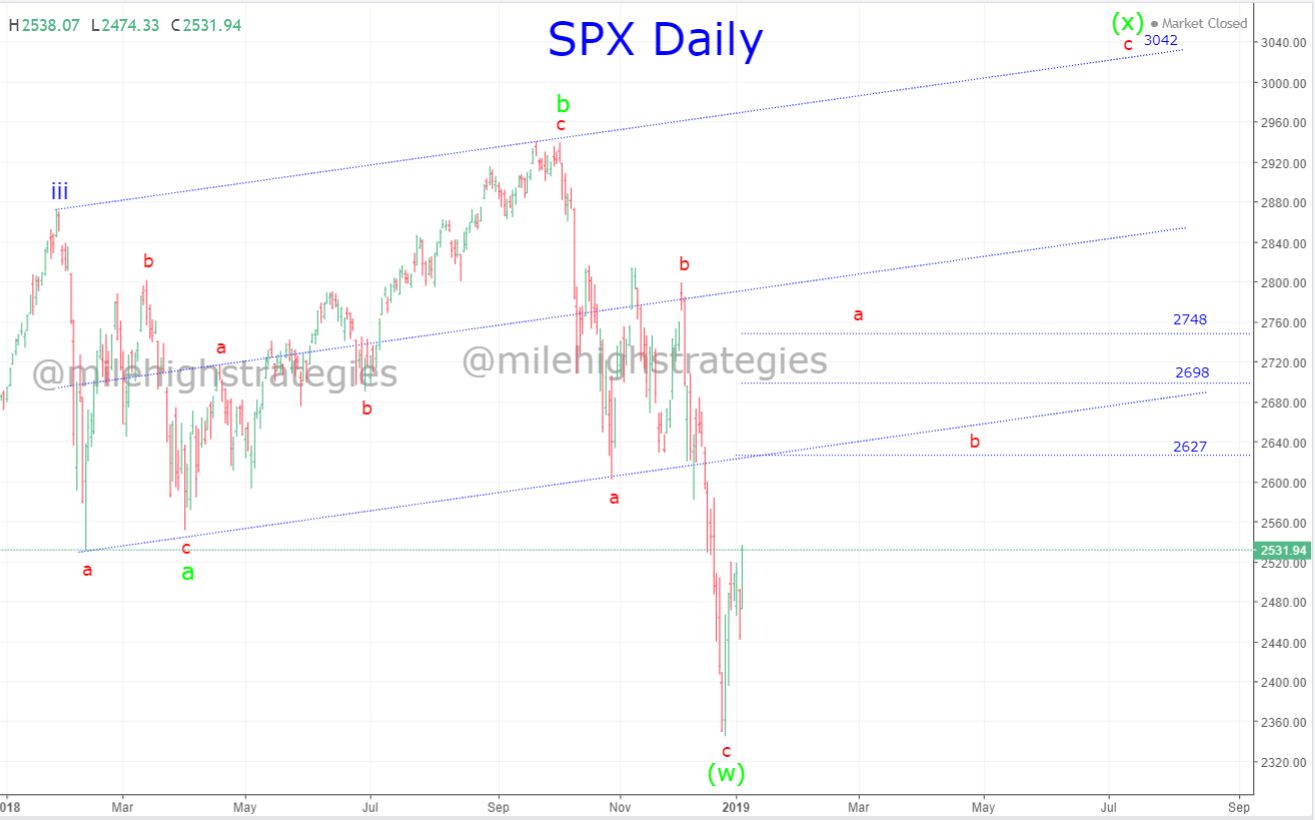 Link to larger chart:  Link
As I continued watching the market action and breadth develop, and before that forecast came to fruition, on 2.15.19, I revised the forecast to include the SPX to rise into year's end in three waves with a target of ~3290 – see below.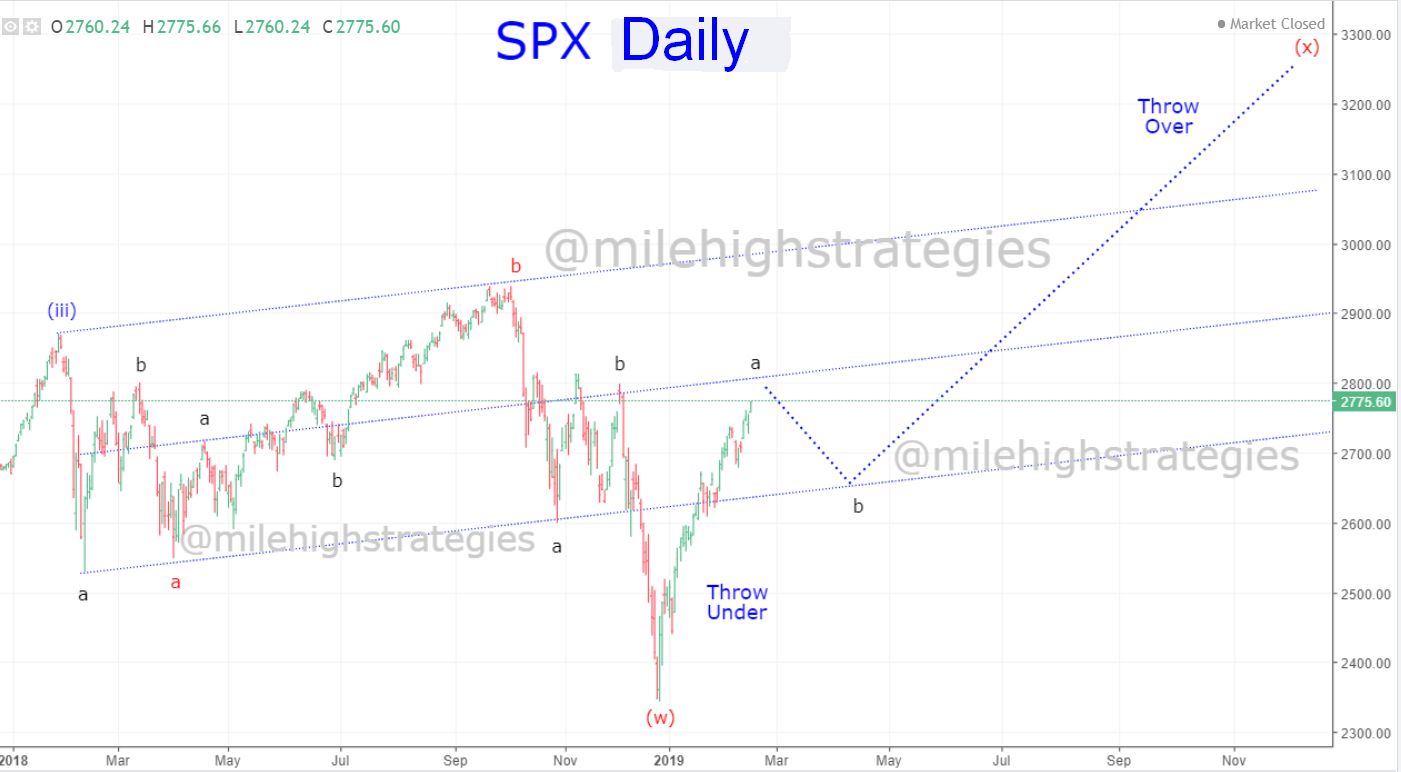 Link to larger chart:  Link 
The SPX did rise into year's end, and slightly surpassed my target, electing to end wave-x:2 exactly 270-points above the upper channel UTL, which was the same distance they fell below the lower channel UTL in December 2018.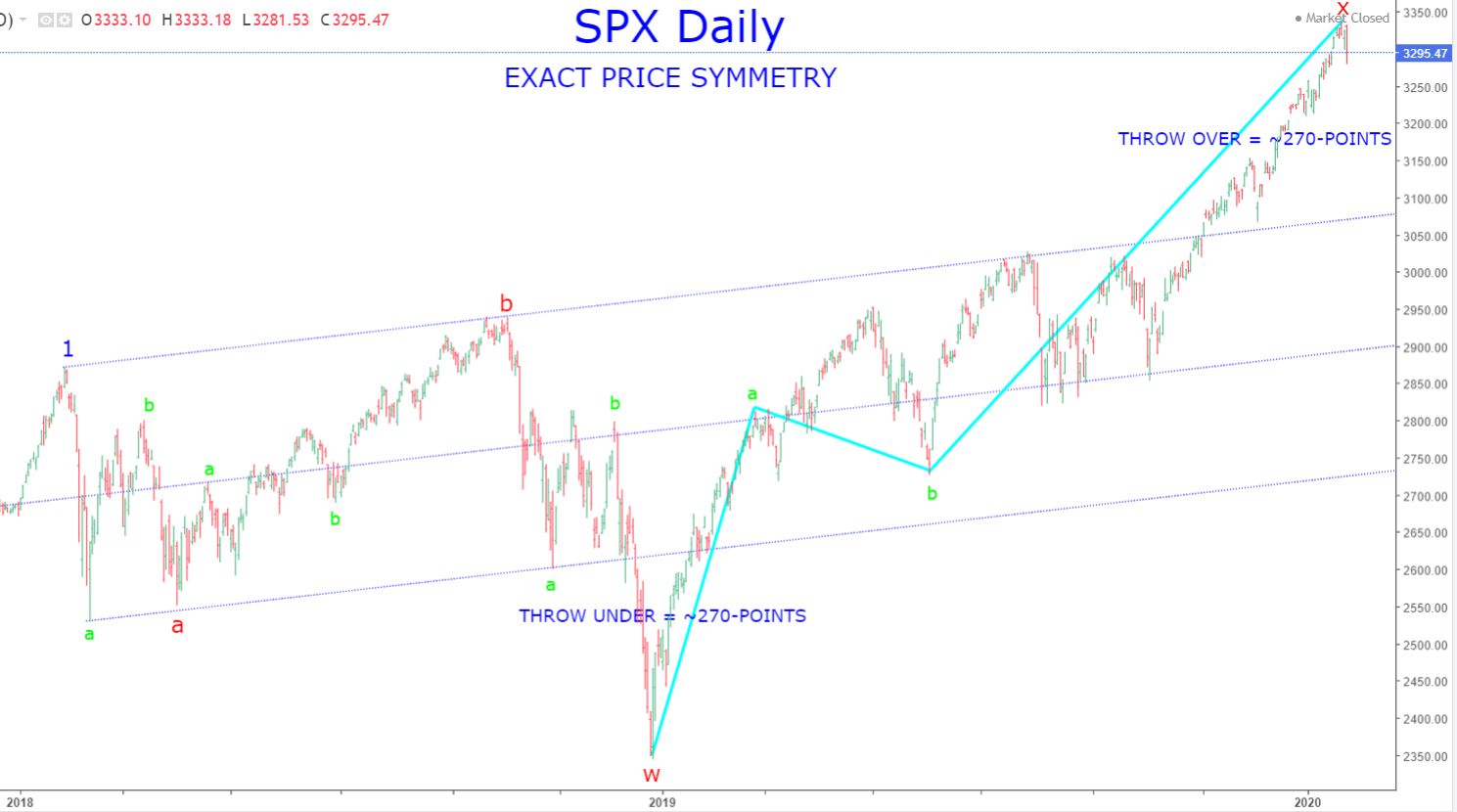 Link to larger chart:  Link 
Since the wave-x:2 high, wave-y:2 has been in play, with wave-b:a:y:2 completing last week, 1-point shy of Martin Armstrong's resistance point for the SPX of ~3349 – a close above that price would suggest an extension to a new higher range.
If my fractal interpretation and count is correct, the next move for the SPX is downward in wave-c:a:y:2, with an approximate length of 168-points, or 1.618 the length of its previous wave-a, and a target in the ~3080 range – see below.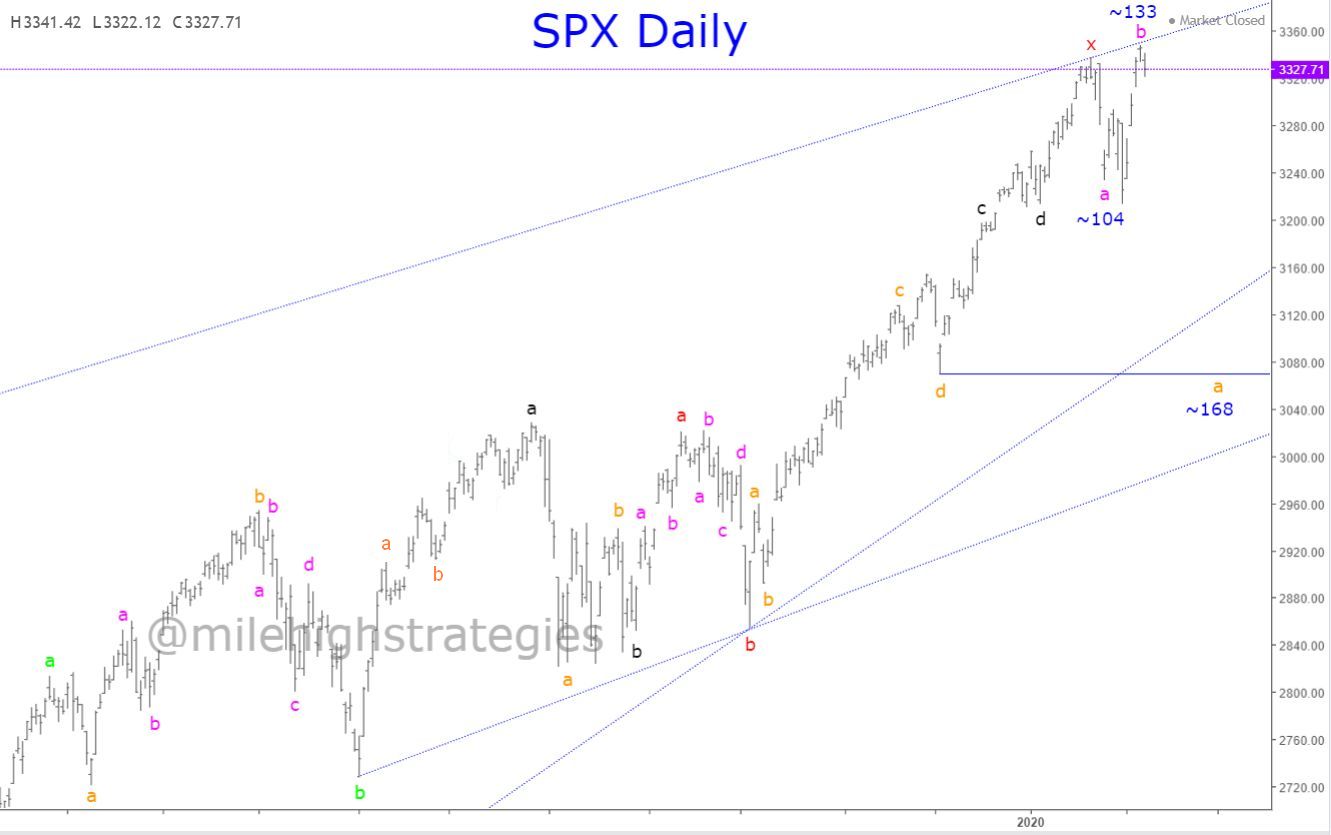 Link to larger chart:  Link 
At this time, I'm looking for the SPX to continue lower from Friday's, 2.7.20, decline in wave-c:a:y:2 with a target range in the 3000-3100 range – see below… watching.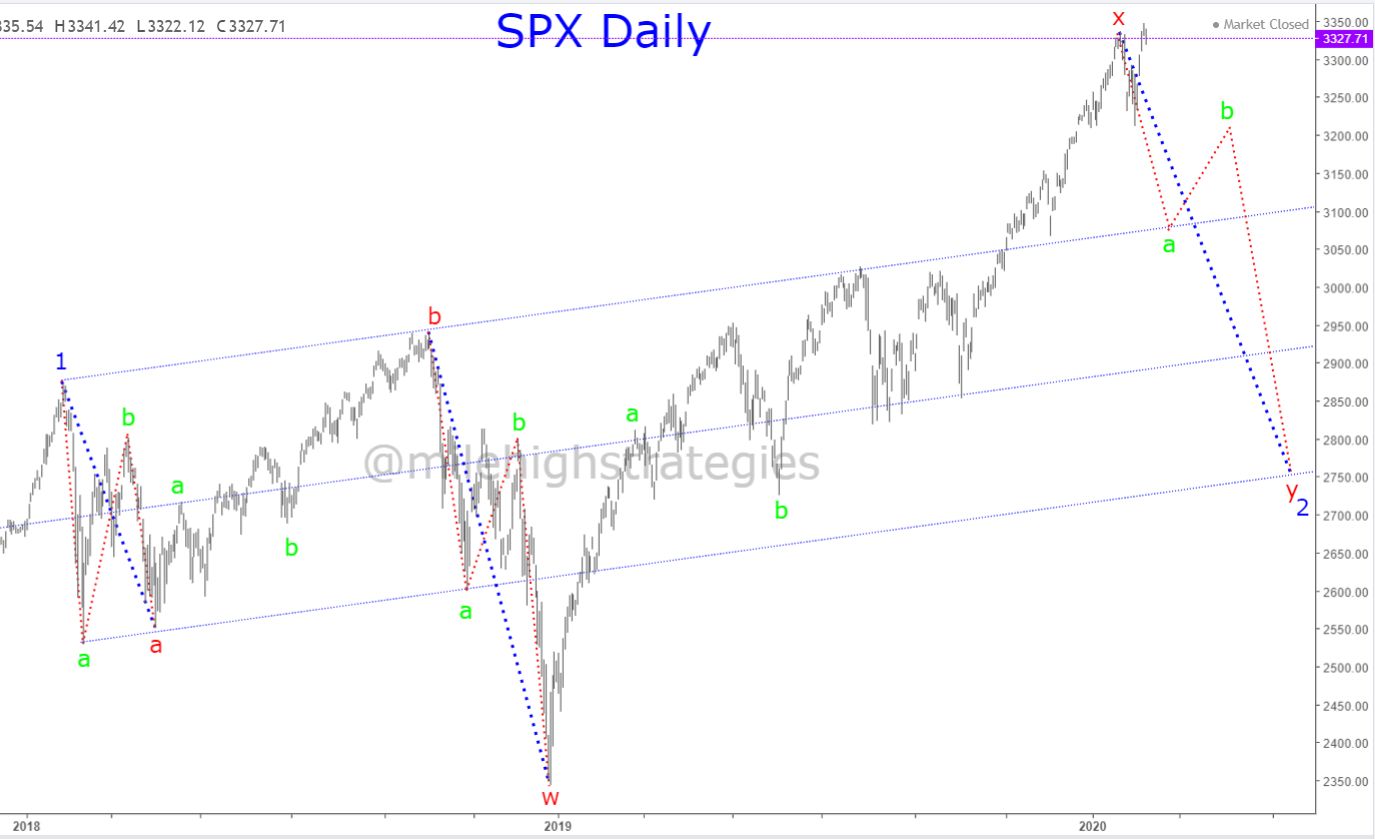 Link to larger chart:  Link